The majority of audiophiles will agree with the fact that open back headphones provide outstanding sound quality. For headphones with an open design, the playback is more detailed and better than that of headphones with a closed design.
Furthermore, open back headphones provide additional comfort and limited tightness. They conveniently sit over your ears as there is no need for them to isolate the sound. However, headphones with an open design have their drawbacks too, as they leak sound to and fro.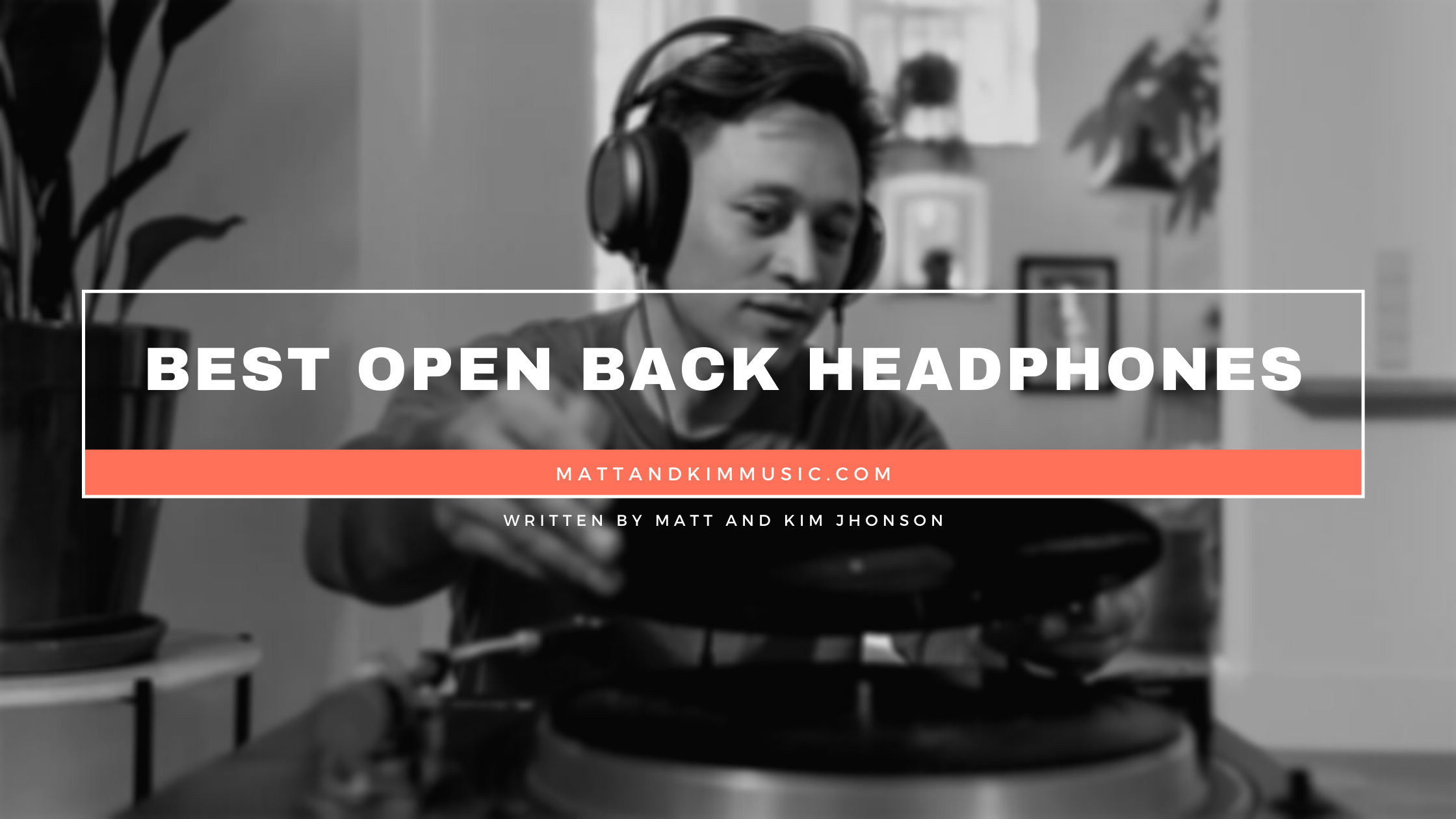 Although some of them are able to stop ambient noise from entering the playback, they are not ideal for use in a very noisy place or even quiet environment such as libraries. Having said that, it must be noted that some great open back headsets keep the sound leakage to the bare minimum, even though they are not as effective as closed headphones.
Open design headphones are very popular among gamers and studio users for mixing. Below is our list of the best open back headphones that will give you value for money.
Best open back headphones of 2021:
1. Shure SRH1840 Professional Open Back Headphones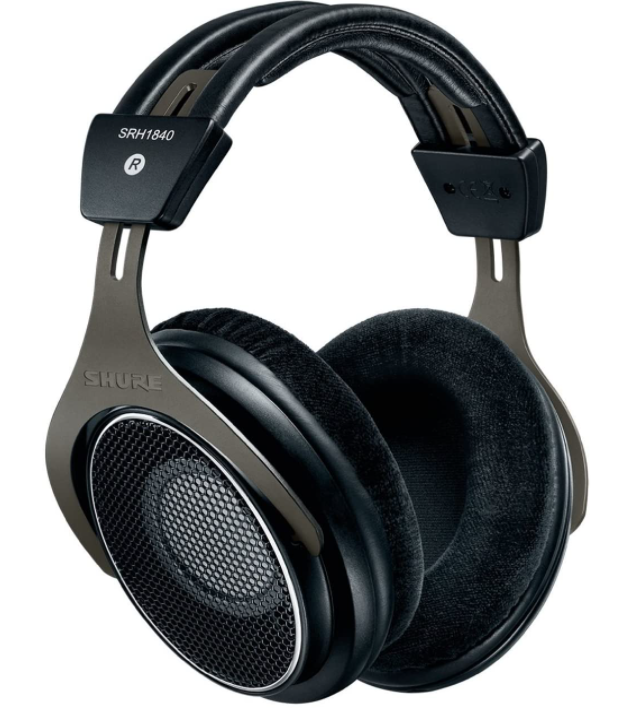 These are headphones that have an impedance of 65 ohms; hence, you need an amplifier to drive them easily. Note that though an iPhone can drive the SRH1840 to some extent, you need a nice amp to ensure it performs excellently. These headphones have 40mm neodymium drivers updated to work well in the low or bass frequency range of 10Hz – 30KHz.
The bass is a bit neutral and natural. It is also not over-emphasized. The mids are somewhat clear and detailed. The treble is also decent without emitting harsh sounds. If you are looking for sufficient bass, you can opt for the HD 700 mainly because of their neutral sounding. More so, they are good for flat frequency response for mixing needs.
As a typical set of headphones with an open-back build, the SRH1840 are not noise isolating. Meanwhile, they have a natural and spacious sound. When played at high volumes, these headsets can make you engrossed in the music without being distracted by outside noises.
A major feature that adds to the great comfort these headphones give is the big earcups.
The earcups completely cover your ears, providing you with comfort for extended wear while watching movies or during overnight gaming.
They are reasonably compact and convenient when compared to their counterparts in the headphone market. The leather-made headband provides the wearer with comfort. Though the headband is durable, it is not replaceable.
2. Sennheiser HD600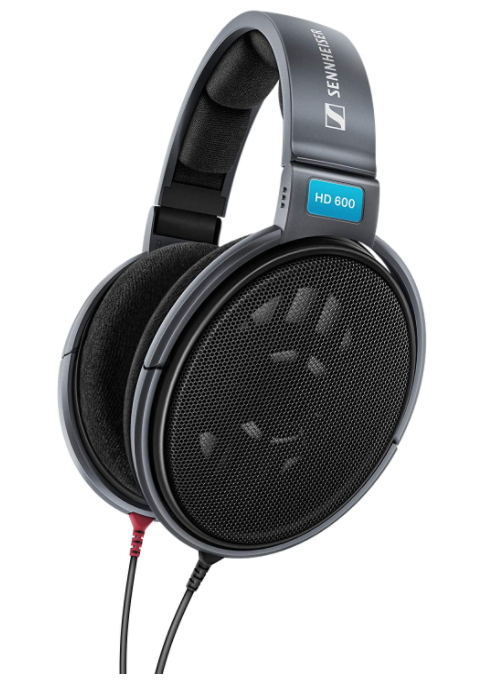 These headphones have 300 Ohms impedance. You can easily drive the HD600 headphones to the maximum capacity using your phone or sound card on your personal computer. However, you need an amplifier to drive them efficiently. To perform optimally, they require a burn-in time of about 24 hours. This requirement also applies to most high impedance headphones.
As soon as you wear these headphones on, the first noticeable feature that excites you is their performance in the mids. They have very clear vocals. Unlike many other Sennheiser headphones in this category, HD600 lacks adequate bass, though accurate and tight. If you are looking for a moderately flat frequency response, then this is the right choice.
The treble remains clear without any distortion, while the treble part is warm and not emphasized. You must increase the volume above the normal level to make the bass and treble more appealing to your ears. We suggest these set as one of the best open back headphones under $300 to use for studio monitoring applications.
Though they provide great comfort, they are somehow tight on users with big heads, causing the headband to clamp. All in all, they fit perfectly and comfortably on normal heads.
3. Philips X2/27 Fidelio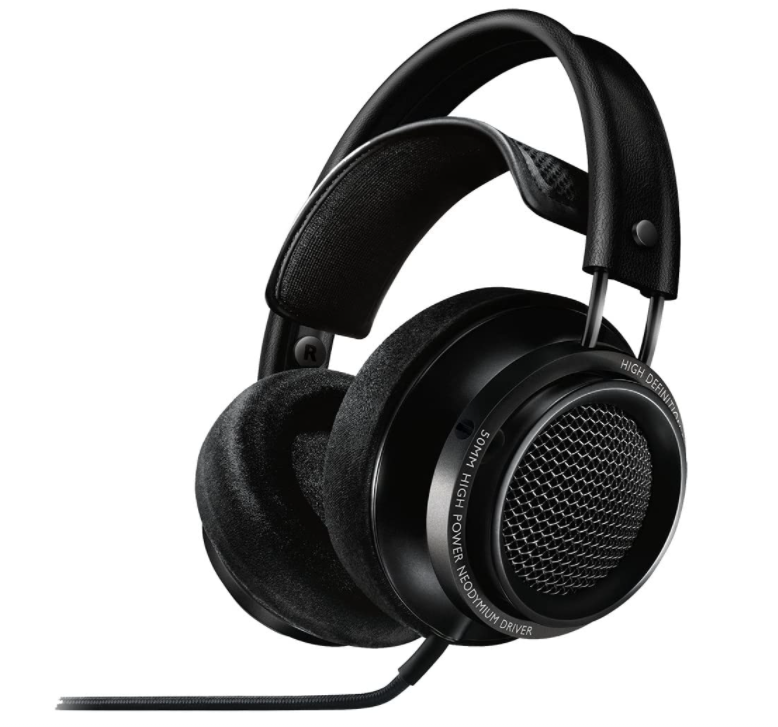 You can easily drive Philips X2/27 Fidelio headphones with your phone or mp3 players. But if you would like to get more bass, you need to use an external amp, although this doesn't really make a significant difference in the audio quality.
These headphones have great a sound quality similar to that of the HD600 which also does not need any amp to drive.
Most times, the open back headphones don't have the bass that meets your expectations. But the X2/27 Fidelio has strong and great bass. Still, it may not meet the expectations of the bass head's unending needs.
The bass somehow gets stronger with an external amp. As it is being controlled, the bass will not bleed to the mid-range.
Like most open design headphones, the mids are where the X2 shine. The vocals are very clear and detailed, thanks to the expansive soundstage.
The treble is controlled, so it is not harsh. The sound is spatial as a result of the more emphasis on the upper treble in X2. The variation of the treble adds to the great soundstage and instrument separation effect.
These high quality headphones are somehow tight, hence may not be comfortable for people with big heads. However, comfort is a subjective matter, so factors that determine how comfortable your headphones will be are your head size, posture, positioning, among others.
4. Beyerdynamic DT 990 PRO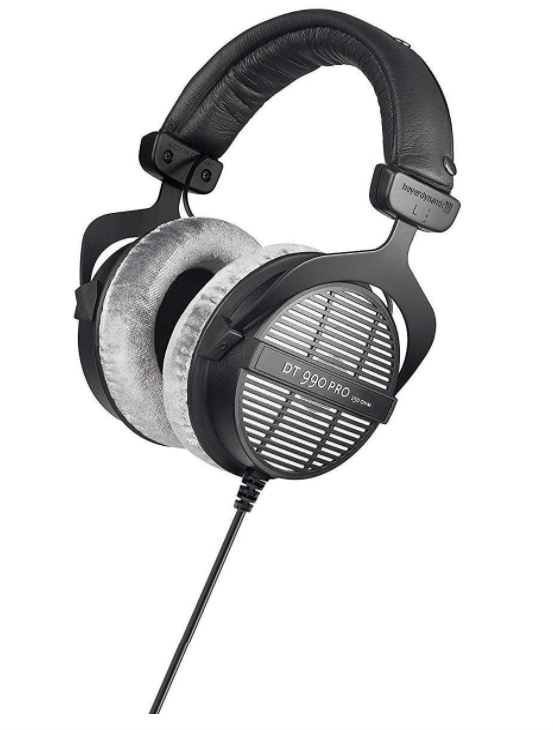 Beyerdynamic DT PRO is among the best open back headphones under $200 for studio monitoring mixing purposes. The impedance is 250 ohms. A nice amp will create a significant difference in the volume and the quality of the playback. But these headphones are not portable enough.
They have a powerful, clear, and hard bass. Despite being open-back headphones, the bass is great, though not overpowering like the bass of closed-back headphones.
They have crystal clear mids while the bass and the mids can easily be differentiated from each other. The vocals are active with DT 990 PRO headphones due to their great soundstage that is excellent for FPS gaming from an accurate point of view.
These headphones amplify clean vocals like other open design headphones in this category. If you prefer a set with limited treble, these are your right choice. The treble has a quality sound that has no piercing effect.
The DT 990 pro version is compact, a feature common to most pro versions of Beyers. They fit perfectly and conveniently on your head. With the soft velour pads, sufficient air can easily circulate to sustain the coolness of your ear for a considerable period of wear.
5. AKG Acoustics K701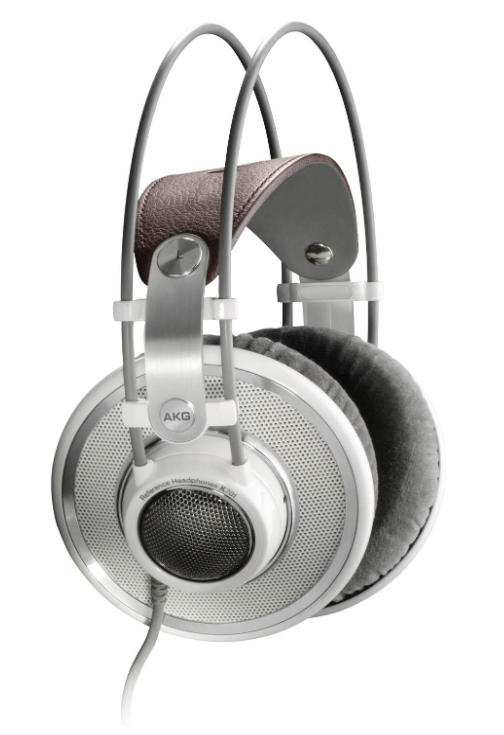 These headphones have 64 ohms impedance, so you need an iPhone or a good mp3 player to drive them. They perform to their best capacity when connected to an external amp. Meanwhile, you don't really need an amp if you are a movie watcher casual listener.
Though the bass is a bit lacking when compared to that of the DT 990 Pro (that have above-average bass for open cans), it is decent and less punchy. Another drawback is that the bass is tight and not deep, hence won't satisfy you if you are a bass lover.
These headsets require 100 hours of the burn-in period prior to the clarity of the mids and the opening of the soundstage. The clarity in the mids is superb, and the vocals are somehow floating in the acoustic space. The great soundstage and directional sound make K701 headsets excellent for precision gaming. You are going to have a competitive edge with these headsets as a gamer, especially an FPS gamer.
The treble is a good selling point for K 701 as one of the best open back headphones on the market. They are very useful for classical music lovers. The treble is sharp and clear, making the music thrilling. The headband has an elastic mechanism that fits easily on your head without causing clamping. These headphones provide great comfort.