The distinctive design of open-back headphones ensures that they provide an immersive listening experience. The design reduces the isolation level between your environment and yourself thereby producing a wide soundstage that replicates the feeling you have when listening to speakers in your room. You won't even notice that you have them in your ears.
Differences exist between expensive high-end headphones and the much cheaper open-back headphones below $100. When judging quality headphones, we apply a different yardstick to the exercise although there is no established metric for this judgment.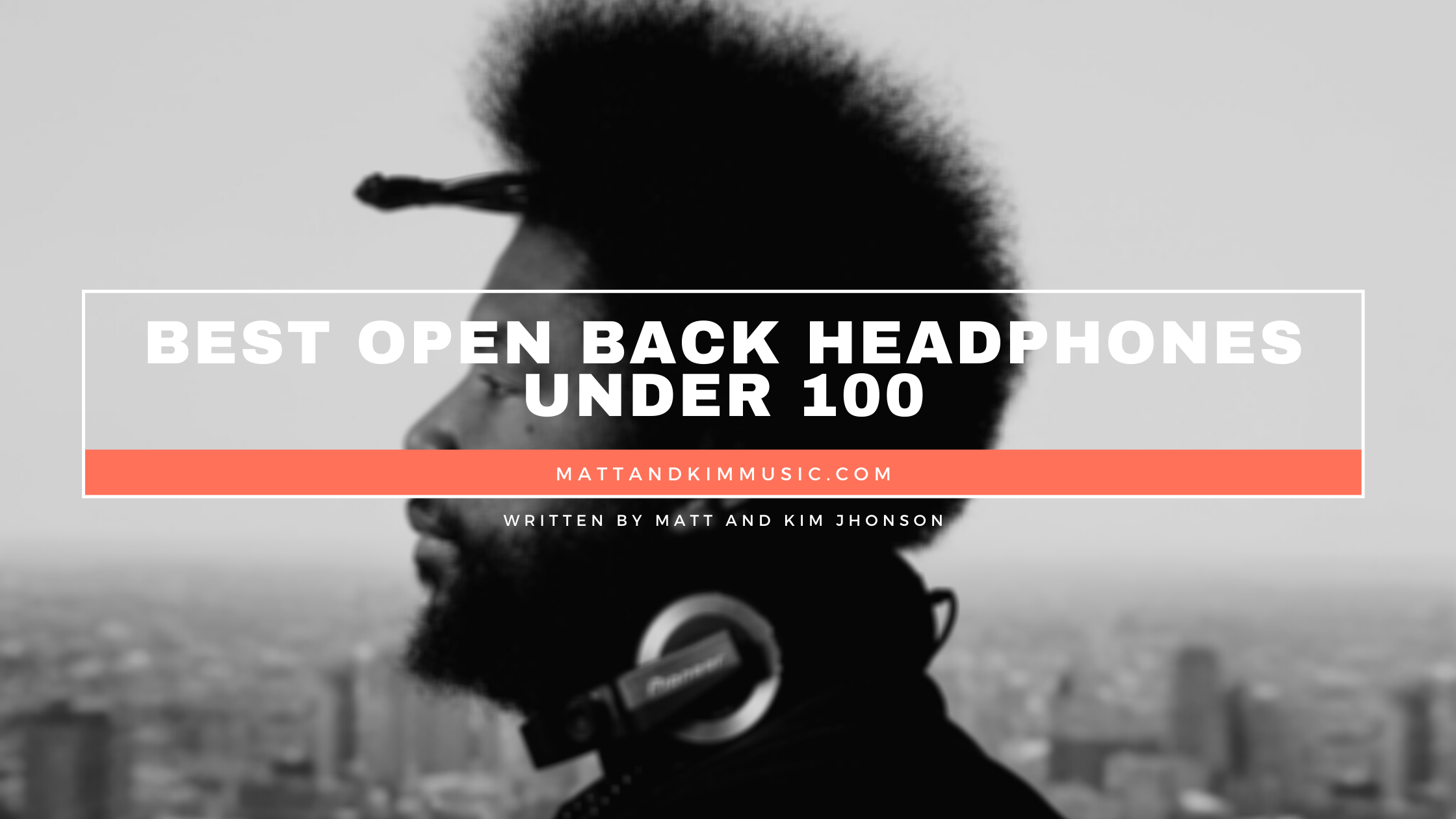 One good formula for discovering the best headphones is a good look at their specifications. Of course, specifications won't paint the full picture of a headphone's performance but they offer the perfect metric for comparison. You can compare certain components on different headphones like output impedance, frequency response, power output, sensitivity, and lots more.
Before cataloging our recommendation for the best open-back headphones under 100 dollars we made sure to test numerous pairs of headphones. Come along as we bring the best affordable sets of open-backed cans to your attention.
Best open back headphones under 100 in 2021 are:
1. GRADO SR80e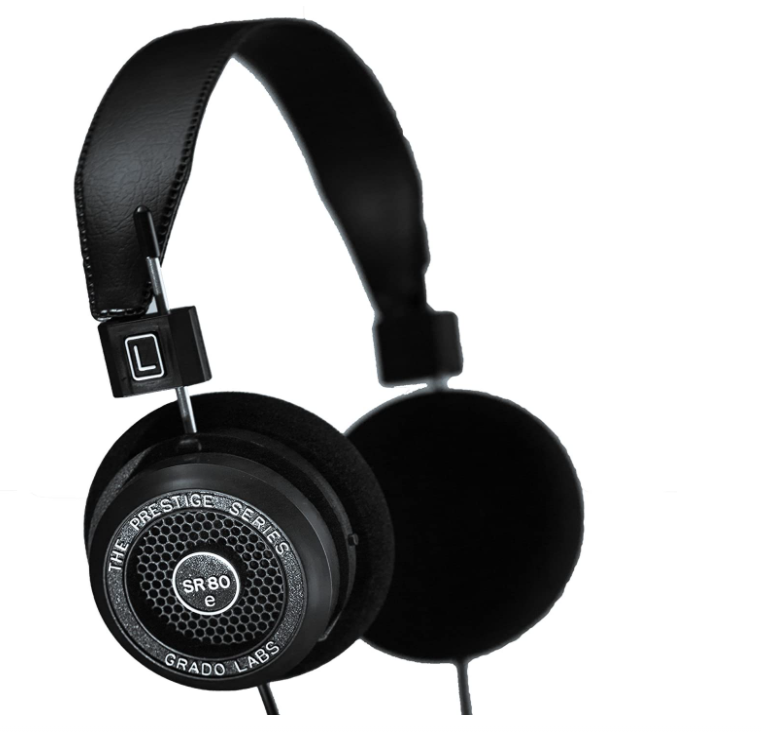 Whenever we discuss the best open-back headphones under $100, the Grado SR80e always makes it to the top five. It comes in an on-ear design, equipped with a big ear cushion and four-conductor cable to ensure an enhanced open stage sound.
These headphones are equipped with a novel polymer to muffle resonant distortion. This reproduces sound in the upper and lower range of the frequency spectrum while also aiding virtual elimination of transient distortion.
The package includes a mini plug with a ¼ or 6.5mm adapter. We will not leave sensitivity and impedance out of the discussion since they are major specifications that shouldn't be left untouched.
The Grado Sr80e is equipped with a sensitivity of 99.8db power and a nominal impedance of 32 ohms. The impedance is considered to be on the lower side while the sensitivity is pegged on a good range. With these headphones, you do not need an amp because even on low voltage devices like laptops, smartphones, and audio players the SR80e works just fine.
If you feel you aren't achieving the desired volume level, you can get an amp to boost it and get it up to our taste.
2. Philips SHP9500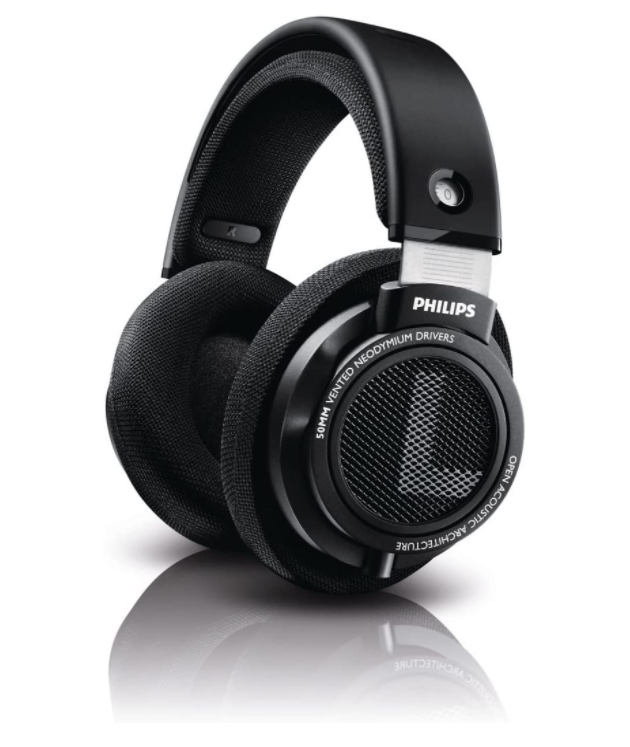 Our second recommendation for open-back headphones under $100 is the Philips SHP9500 Hi-Fi which comes in an over-ear design. One of the major selling points of this headphone is its ultra-lightweight design. It also comes with a new and comfortable double layered headband cushion which is both breathable and allows for long listening sessions without a modicum of discomfort.
The SHP9500 is powered by 50mm high super drivers which reproduce all audible dynamics using a neodymium magnet. This also helps produce tight mids, pristine high frequencies, and crisp bass.
Another excellent feature of the SHP9500 is the engineering of the drivers. The audio channel is funneled straight into the ears. Even when your ears are not in the perfect position, these headphones are built to fit the natural geometry of your ears.
They are compatible with a variety of devices including smartphones, audio players, laptops, and even for studio usage. It is designed to be a universal open-back headphone for a variety of devices.
Sensitivity is at 101 dB per milliwatt of power while it boasts an impedance of 32 ohms. This means you do not need an amp to enjoy these headphones, they are suitable for all devices.
3. Audio-Technica ATH-AD700X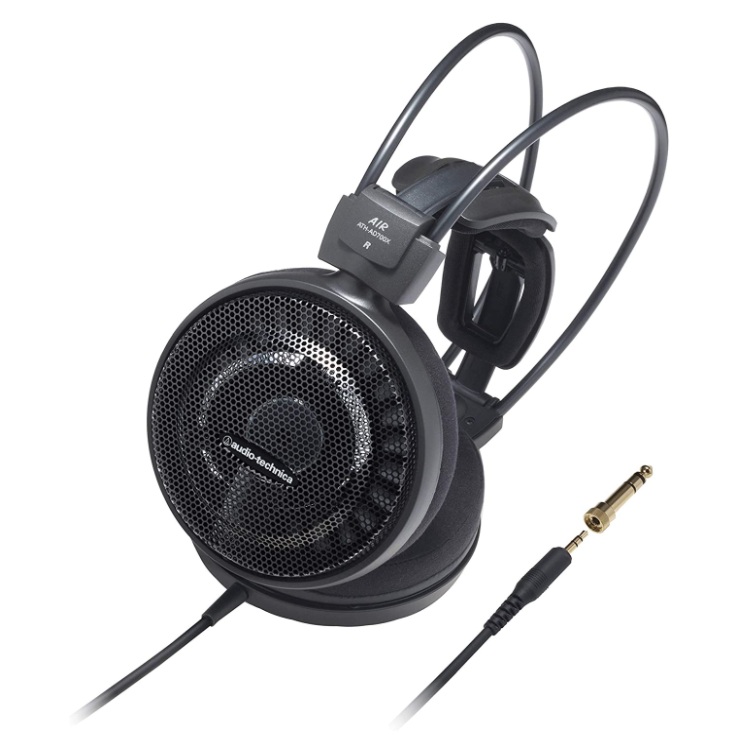 The Audio-Technica ATH-AD700X is a full-sized over-ear headphone on our list of open-back headphones below $100. These headphones are designed with lightweight aluminum honeycomb casing and flexible fabric earpads that are durable and ensures comfort for long listening periods.
When you get a headphone with a reasonable frequency spectrum, it can capture the length and breadth of the frequency spectrum; low, mid, and high tone. In other words, a headphone that boasts a good frequency range calculates the ability of the headphone to reproduce all the audible frequencies. The frequency range on the ATH-AD700X is pegged at 20 – 20,000Hz which is considered the regular hearing range. Hearing range might differ for other people especially those with hearing impairment.
We cannot gauge the quality of a headphone on frequency alone, sensitivity and impedance are also important.
The nominal impedance on the ATH-AD700X is 45 ohms while sensitivity is at 103.74 dB/mW SPL by the power. The impedance on these headphones is considered to be on the lower side while sensitivity is in the good range. The ATH-AD700X is compatible with a variety of devices due to its fairly low impedance. You can choose to improve the volume and raise it to your preferred level with the help of an amplifier if you think it performs below your preferred mark but we do not think you will be needing any of that.
4. SAMSON SR850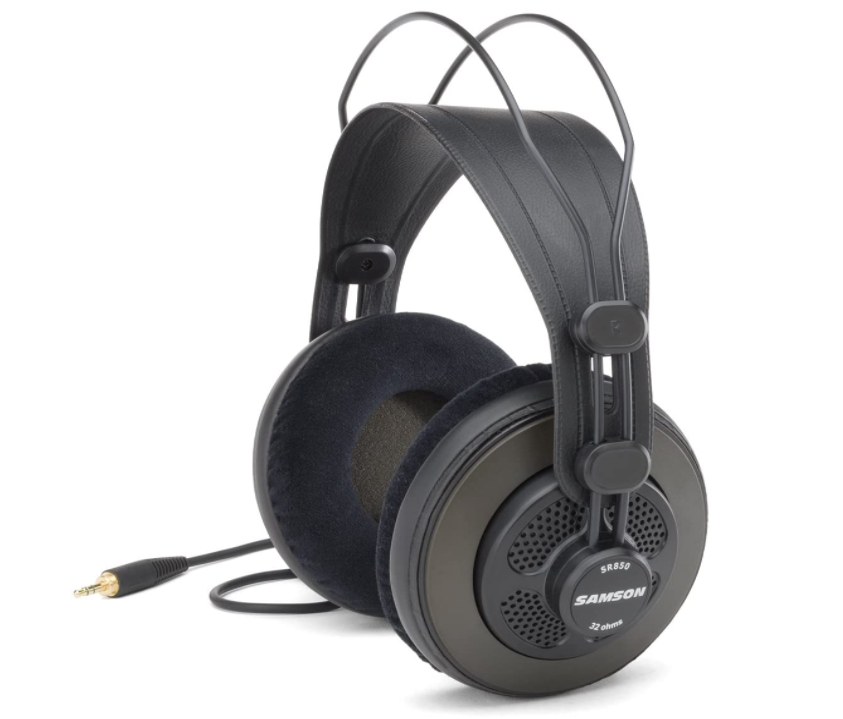 A lot of good things have been said about the Samson SR850 headphones. One might consider that too much has already been said considering they are located within the $50 price range. We grew curious following the glowing feedback these headphones have received therefore we decided to give these open-back headphones selling for below $100 a good look.
The Samson SR850 has a sound quality that surpasses that of all the other products within the same price range. It offers a wide and significant soundstage. It may not be the widest or the most immersive we tested but for us, it is the best in this price range.
Its frequency response is pegged at a range of 10Hz to 30kHz which is considered excellent for headphones with 50mm drivers. It provides a balanced and detailed sound across all frequency range. For some people, the highs may be too bright; we do think they are slightly overemphasized.
Generally speaking, these headphones offer an unrivaled sound quality at this price range. It is quite remarkable that some headphones which cost twice the price struggle to meet the quality of sound offered by the Samson SR850.
There isn't much to complain about on the SR850 considering they are the cheapest headphones on our list. Nevertheless, we do think the sound lacks a bit of 'depth' and the headphones can come across as blunt sometimes.
5. Audio-Technica ATH-AD500X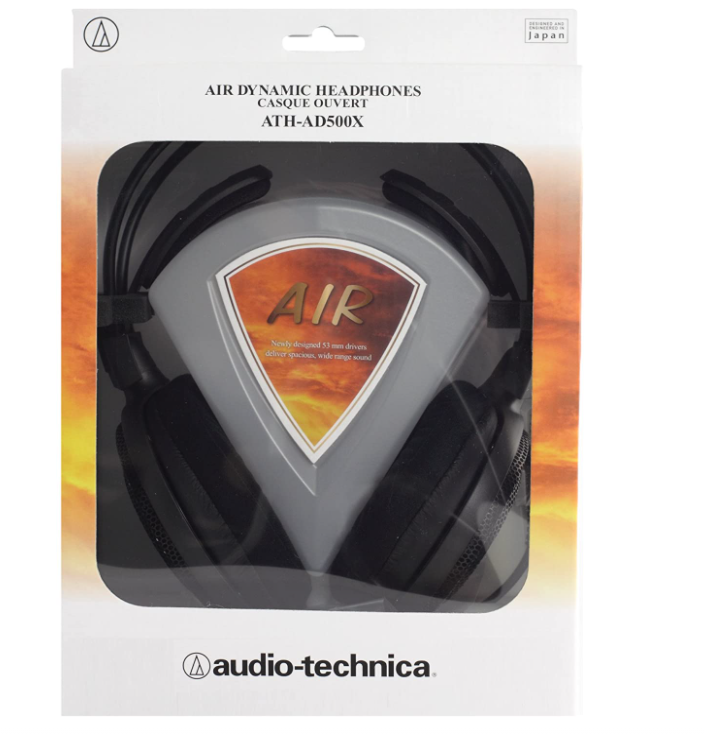 The ATH-AD500X are amongst the best open-back headphones under 100 dollars. They are very versatile and offer great quality for their price which makes them a suitable option for people looking to start using audiophile headphones.
The sound quality offered by the ATH-AD500X headphones is far more than the audio fidelity of other more expensive headphones. You might think it is a stretch when we say you can get better audio quality out of these headphones than you can from Beats but it's the truth. You will get lesser bass with Beats and of course more style. If what you are looking for in your headphones is a thumping bass, then the ATH-AD500X is not for you. It offers warm mids and sharp vocals for all genres.
It offers great bass without distortion or overly drowned out sound you get from other headphones. With the ATH-AD500X you get a bright sound signature that allows space for vocals and instruments in the mid-range. The sound can be generally seen as neutral. We tested the highs using all genres of music and found that they were never too crisp. These headphones are perfect for those who do not enjoy treble spikes.
Gamers will find the ATH-AD500X to be a good option for gaming. We tested it using first-person shooter titles and found the sound separation useful for identifying enemy footsteps accurately.