Closed-back headphones for gaming are the most commonly used kind of headphones among gamers. But if you enjoy clearer, more natural, directional sound while gaming, and would like to use open-back headphones for gaming, then you are on the right page. You will find some of the best open back headphones that are great for playing games here.
For audio enthusiasts and professionals in music production, recording, mixing, mastering, and DJing, open-back headphones are the most widely used. Most top-tier professional headphones have an open back design and they deliver more natural and more detailed sound than headphones with a closed-back design.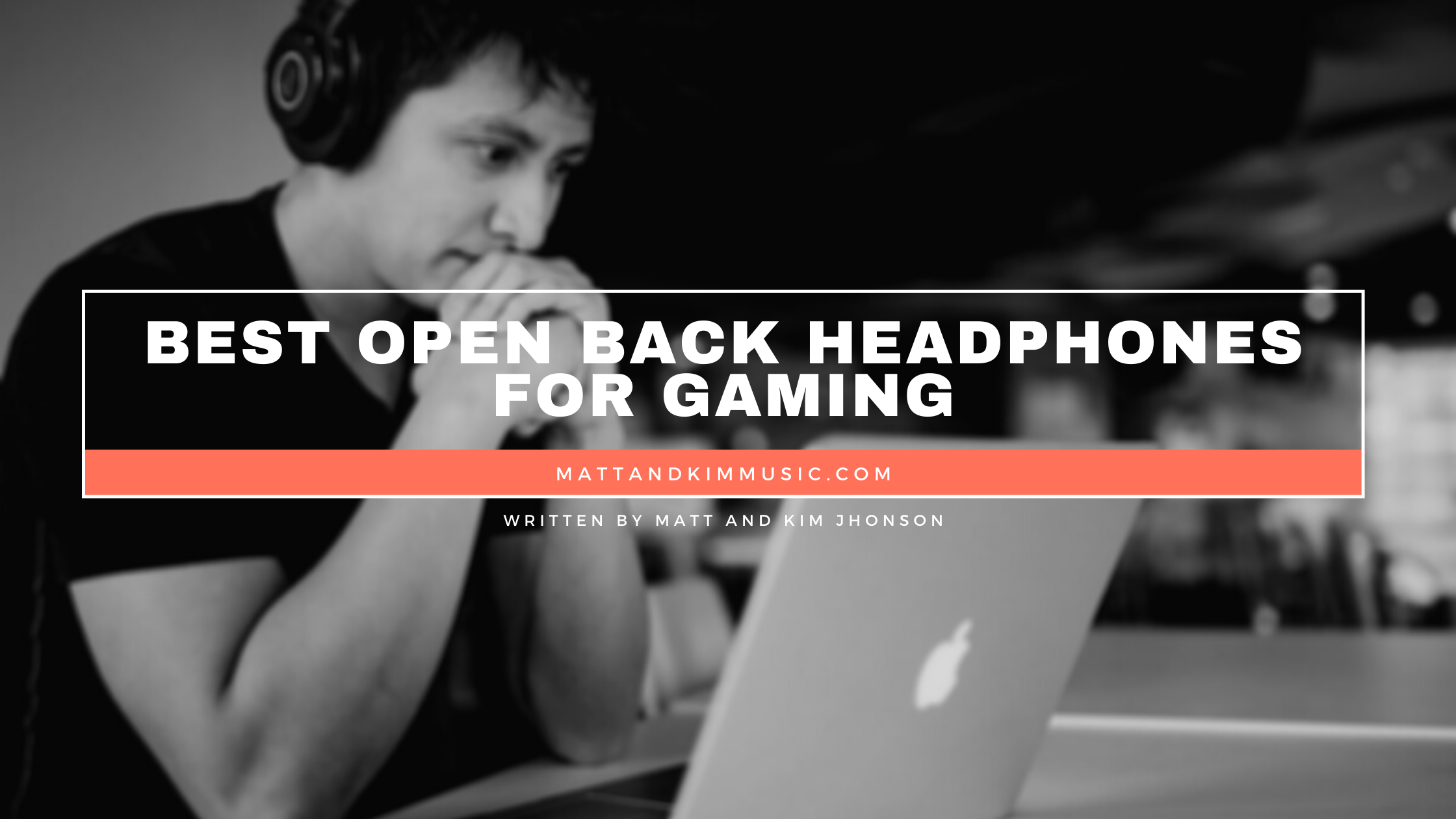 Open-back headphones might not be as appealing to the eye as closed-back headphones but when it comes to sound quality, open back gaming headphones are superior. The are many options of closed-back gaming headphones to pick from, such as gaming headphones under $100, noise cancelling gaming headphones, and a lot more. On the other hand, options for open back headphones for gamers are very limited.
In the list below, we recommend the best open back headphones for gaming you can go for in 2021.
1. Audio-Technica ATH-ADG1X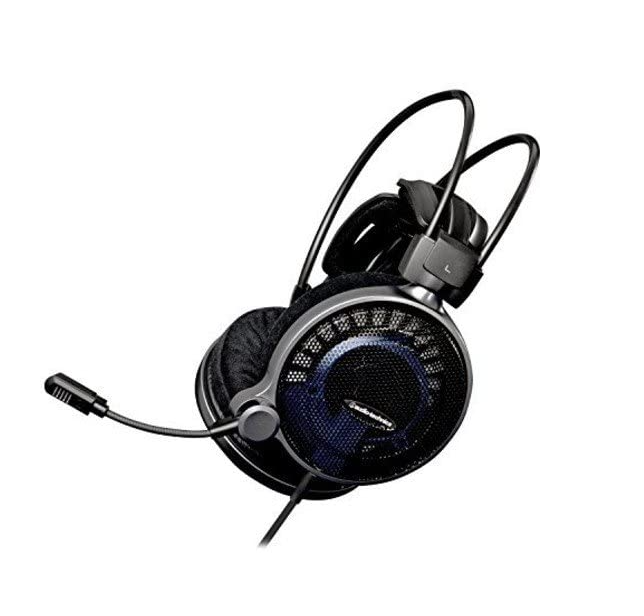 Audio Technica ATH ADG1X open back headphone is designed specifically for use in gaming. Hence, it comes with an inbuilt directional microphone. The microphone is capable of cancelling out all the ambient noise to deliver only the important sound to your ears. The headphones are equipped with a 53mm driver tuned by American video game composer and musician, Frank Klepacki. These headphones let you experience extremely rich and detailed sound output during your gaming sessions.
Comfort is as important as the quality big sound that a headphone gives out. Hence, Audio Technica has ensured that you experience the excellent sound quality of this device in comfort by adding a 3D Wing support system and a leatherette headband that provides you with a snug fit. Thanks to the soft ear pads, you can wear these headphones comfortably for long hours while playing games. The headphones also come with an inline remote with which you can control the game and microphone volumes.
This product is ideal for you if you're looking for the best open-back headphones for gaming which you don't have to use a mod mic with. With the ATH ADG1X, you will get a high-quality microphone as well as high-quality sound production.
2. SIVGA SV004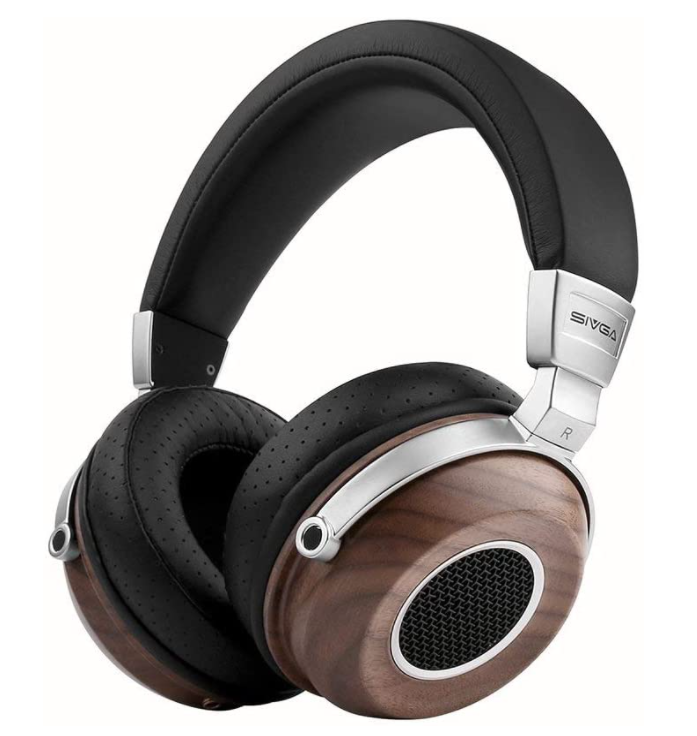 Think about open back headphones for gaming that are built with Rosewood. Sounds great? That is what the SIVGA SV004 wired open back headsets for gaming is. SIVGA made the ear cups with Rosewood instead of the usual plastic. The sound from wood ear cups is more natural and dense than the sound from plastic or metal ear cups.
Equipped with a 50mm audio driver, these headphones deliver a balanced sound output for every frequency. The ear cups are rotatable up 180 degrees which offer more convenience in some situations. SIVGA SV004 headphones are very comfortable to use for long gaming or music listening sessions thanks to the protein leather covering on the ear pads.
The best thing about SIVGA SV004 is that the package contains two cables. One of them is a universal 3.5mm cable and the other is a 3.5mm cable that sports a microphone that you can use to communicate smoothly with other players while gaming. The headphones also provide noise isolation which is rather strange as this feature is absent in most open back headphones. Overall, this product is great for anyone looking for the best open back gaming headphones.
3. Sennheiser GSP 500 Headphones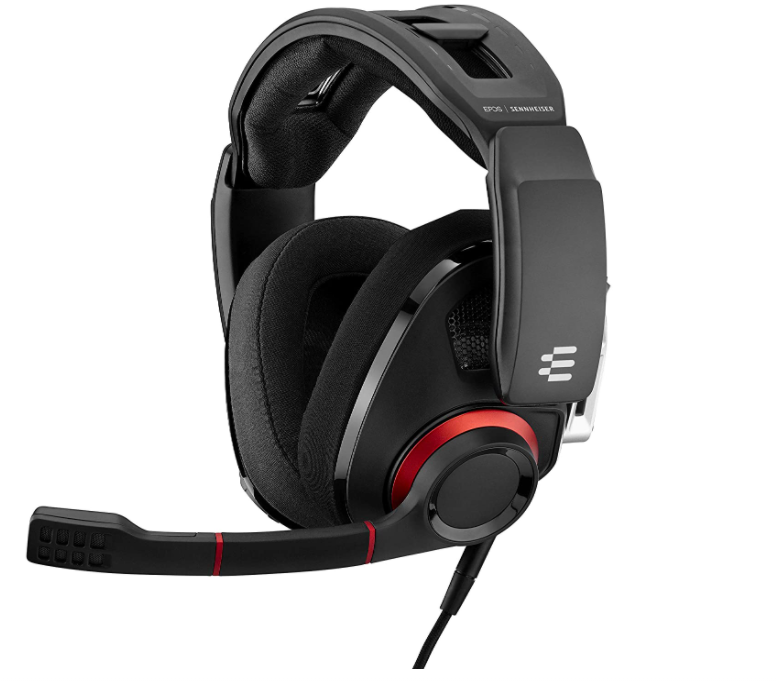 These open back gaming headphones with noise cancellation come with a boom microphone. The Sennheiser GSP 500 has a sensitivity of 107dB and a frequency response of 10Hz to 30,000Hz. Hence, the headphones have sound pressure that is good enough for loud audio delivery and lets you hear all the deep lows and crispy highs. The inbuilt noise cancelling microphone is equipped with modern noise cancellation technology which blocks out all the environmental noise and delivers crystal clear voice. This feature makes the headphones perfect for communicating in a battlefield game. The mic can also be muted by lifting the boom microphone.
GSP 500 headphones are great for long gaming sessions as they are covered with soft, breathable fabric that also functions to prevent heat retention. The ear cups are built on a metal hinge system that adjusts with the position and shape of your head. There is also an interactive volume controller on the right ear cup. It is convenient to find so don't have to fumble around on the ear cup or interrupt the flow of your gameplay. Sennheiser GSP 500 is one of the most unique open back gaming headphones. It is arguably the best open back gaming headphone that any gamer can consider buying in 2020.
4. Beyerdynamic DT 990 PRO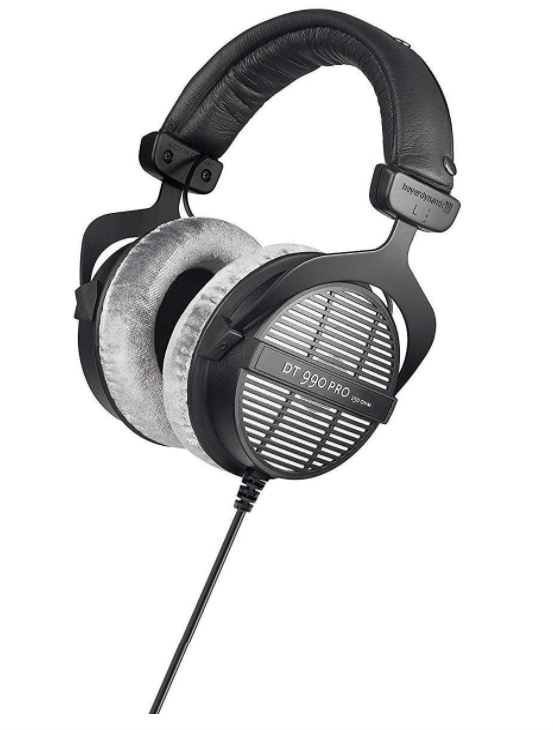 Beyerdynamic headphones are commonly used by audio professionals all over the world. You are probably aware of the brand value of Beyerdynamic and the high quality of products that the company is known for in the industry.
The Beyerdynamic DT 990 PRO headphones for gaming have a solid build quality and come with some of the finest features that a headphone can have.
The headphones have a wide frequency response of 5Hz to 35,000Hz which is good enough to deliver clear, crispy high and mid notes and deep bass. They have a Nominal Sound Pressure Level of 96dB. The headphones have decent sensitivity and do not come off as too loud which is great because no one needs extremely loud sound going in their ear canals anyway.
Beyerdynamic DT 990 PRO headphones have replaceable velour ear pads that ensure comfort and let you keep them on for as long as you want to play your games or listen to music. The sound reproduction of the Beyerdynamic DT 990 PRO is excellent. The headphones are suitable for playing games, as well as for critical listening, mixing, music production.
Beyerdynamic DT 990 PRO is right for you if want a balanced open back headphone for gaming.
5. Audio Technica ATHPDG1 Gaming Headphones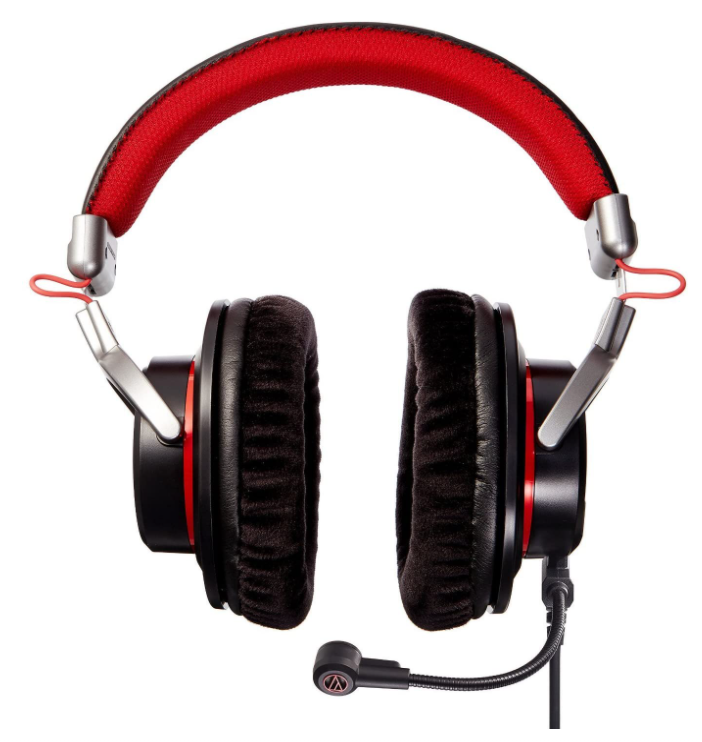 Audio Technica ATHPDG1 are open back headphones that are made specifically for gaming. They have an open back design and come with a microphone so you can have conversations with your teammates. These headphones offer a frequency range of 20Hz to 20,000Hz which is wide enough to deliver balanced high and mid notes and deep bass tones. They are also equipped with a 40mm dynamic audio driver.
To ensure smooth communication, the headphones sport a 6-inch boom microphone which produces crystal clear speech. However, note that there is no noise cancellation or isolation feature so if you are in a noisy environment, it might not filter out the ambient noise. There is an inline remote with which you can mute the mic. You can also control the volume easily from the inline remote. These headphones are quite a decent pair. Note that they are only right for you if what you want is a pair of open back headphones for gaming. If not, then you should go for better headphones.