Headphones, also known as 'cans', are among the most used gadgets in the studio, useful for analyzing the low-ends, stereo image, and the neat details in a mix. Just like getting new studio gear or monitors, buying a good pair of studio headphones depends on the individual choice.
The best headphones for studio use are the ones on which you can mix to deliver a result that'll sound pleasant to the ears when played. However, the personal choice depends on individual preference. For example, you may choose to get a pair just for mixing purposes or a pair of workhorse headphones strong enough for commuting or a pair of headphones that can handle daily music-listening tasks.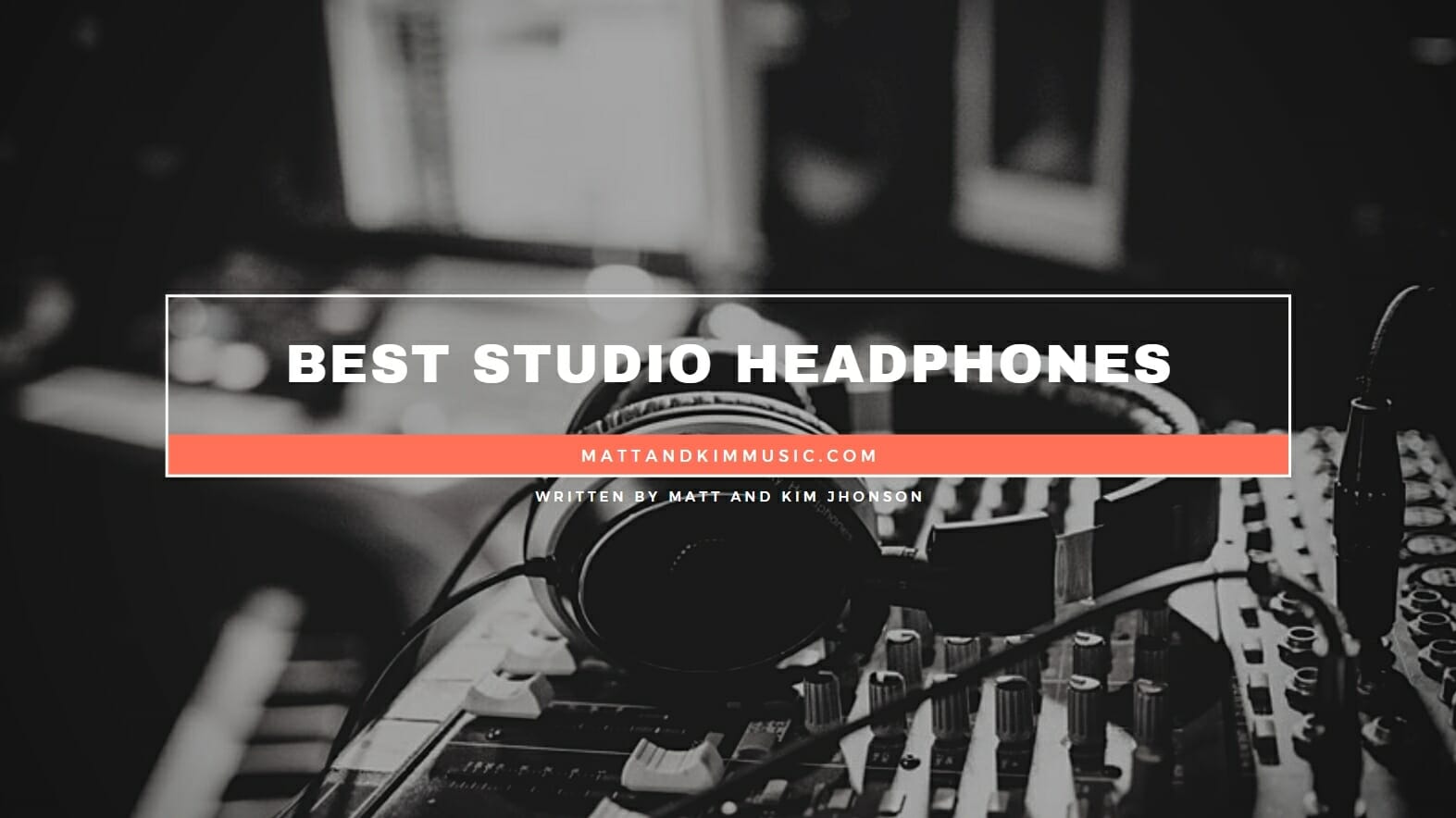 To make the best choice, look no further than a selection of the best studio headphones on the market, accompanied by reviews that explain their strengths and weaknesses as well as their appropriateness for various musical professions. And all these are what we have brought to you: a detailed list of the best studio headphones to ensure that you derive the best result from your mixes.
Best Studio Headphones you can buy in 2020:
The Audio-Technica ATH-M50x ranks first among the best studio headphones that we've reviewed and tested so far. These are outstanding wired over-ears that are popular in the recording industry as a certified model from a reputable brand. Despite being inexpensive, they deliver incredible value. They are well-designed, durable, and convenient for long recording sessions. They come with a nicely padded headband and large ear cups.
They have a balanced and fairly accurate sound reproduction, with a reasonable and accurate mid-range but a limited amount of extra bass. They are an excellent option for mastering, mixing, or recording since their closed-back design does not leak as much audio as the open-back headphones do.
Their ear cups can easily twirl. And in case the wire becomes faulty or gets damaged, you need not replace the entire headphones as they have a detachable cable.
Besides, they have three different cable options, such as a coiled one that can extend to ten feet to allow you to move freely around your studio.
However, a drawback is that none of the said cable options has an in-line remote – which means you won't be able to change your music so quickly. This drawback makes them fall short of being the most suitable option for casual use.
Furthermore, even though they are closed-back headphones, they tend to leak audio slightly at higher volumes. Hence, they seem not to be the best for very noise-sensitive recording environments. Even if you can handle such a situation while recording in a separate room, it may not be an easy task while you're recording yourself.
Sennheiser HD 800 S is one of the best pairs of studio headphones for mixing that we've tested and certified. Courtesy of a more spacious soundstage, mixing normally gets the best out of open-back headphones. You need not worry about the leakage so long as you have no recording microphones on. Despite having very wide and spacious ear cups, these headphones are compact and convenient to carry and use. Also, the HD 800 S headphones produce a unique neutral sound signature, especially in the mid and treble ranges.
Although some may seem to be somehow bass-light, a professional EQ can fix that. These headphones have one of the most spacious soundstages we've tested and confirmed. They have a great build and can last long.
While we think they are one of the best sets of headphones for the studio, you need an amplifier to drive them. Also, they are relatively expensive. Nevertheless, if the price is within your budget, you can opt for these headphones to get a wonderful listening experience.
From the list of the phones we've tested so far, the AKG K371 stands as the best pair of studio headphones for recording. Courtesy of their closed-back design, they don't leak much audio as their counterparts on this list do. Such an advantage is particularly obvious whenever you wear them in a recording booth. Besides, they are very helpful in blocking out ambient sound, thereby saving you the stress of cranking the volume knob entirely to drown out background chatter.
AKG K371 has a significantly well-balanced sound profile, with exceptionally even bass and mids. However, their treble is somewhat less neutral, while their delicate vocals and instruments are sometimes veiled and dulled.
Their drawback lies in the fact that they are unable to deliver the most continuous listening experience. This occurs mostly when their bass and treble are heard separately on different occasions, especially if you have long hair or you wear glasses.
These headsets are also very convenient to wear for lengthy periods of listening sessions. In addition to being considerably well-built, they come with a set of detachable audio cables, as well as a long coiled wire, which enables them to be fit for use in different settings. They may not be considered as the most suitable product for mixing, primarily because they are unable to deliver a consistent listening experience like their counterparts on this list. Nevertheless, their excellent noise isolation performance proves that they are a good choice for recording.
Whenever you are looking for the best studio headphones with open-back reference, Audio-Technica ATH-R70x might be your best pick. As typical open-back designs, these headsets are more suitable for long mix sessions largely because they are lighter and more convenient than closed-back cans. Such quality is a good one because this model has been designed as a sort of reference headphone for mixing.
At exactly this price and above, we've tried models with more evident 'air', but we don't really see this as a shortcoming. At the other end, the reaction is no less smooth with all the extensions you want without the smallest hint of boom or false fatness.
Up there, the low mids maintain their steady-state, devoid of cheap scooping back (a voicing that is sometimes used to hide uneven response) to allow you to hear what is happening. We are more concerned about the mids and low mids, and the R70x provides us with juice without difficulties. Everything seems completely clear and well-arranged unless there is an issue with the source.
This model is a high-impedance one, so it requires that you get a suitable headphone amp to connect them for proper functioning.
These are great studio headphones for personalized listening experience. The uniqueness of the Nuraphone system lies in the fact that it gives you a tailored and automatically generated user profile, customized to your taste, thereby providing you with an awesome listening experience. We don't need to make too much illustration of how nice these headphones sound, as you are going to enjoy the incredible experience whenever you use them.
The profiling is designed to elicit a pleasing sound, containing a crisp and clear top-end, fairly hollow mids, and haptic drivers that produce sufficient low-end to give you adequate depth and immersion.
Note that how this is accomplished depends on the individual user, but they perform wonderfully when compared with other headphones at the same price level. So get prepared to go over old mixes in order to make some alterations.
Although the Nuraphones are included in the 'listening' category of headphones, these gadgets are very effective as an alternative monitoring source in the studio, especially for quick club mixes when you can't find a sub-woofer in your speaker setup.