Discovering a pair of quality headphones is not as easy as you'd expect. One sure way of getting the very best is spending big, you get to have your pick of the bunch but you do not necessarily have to break the bank to get that audiophile-quality sound you desire. The prices of headphones have faced heavy cuts over the past few years making this the best time for you to acquire good headphones under $250.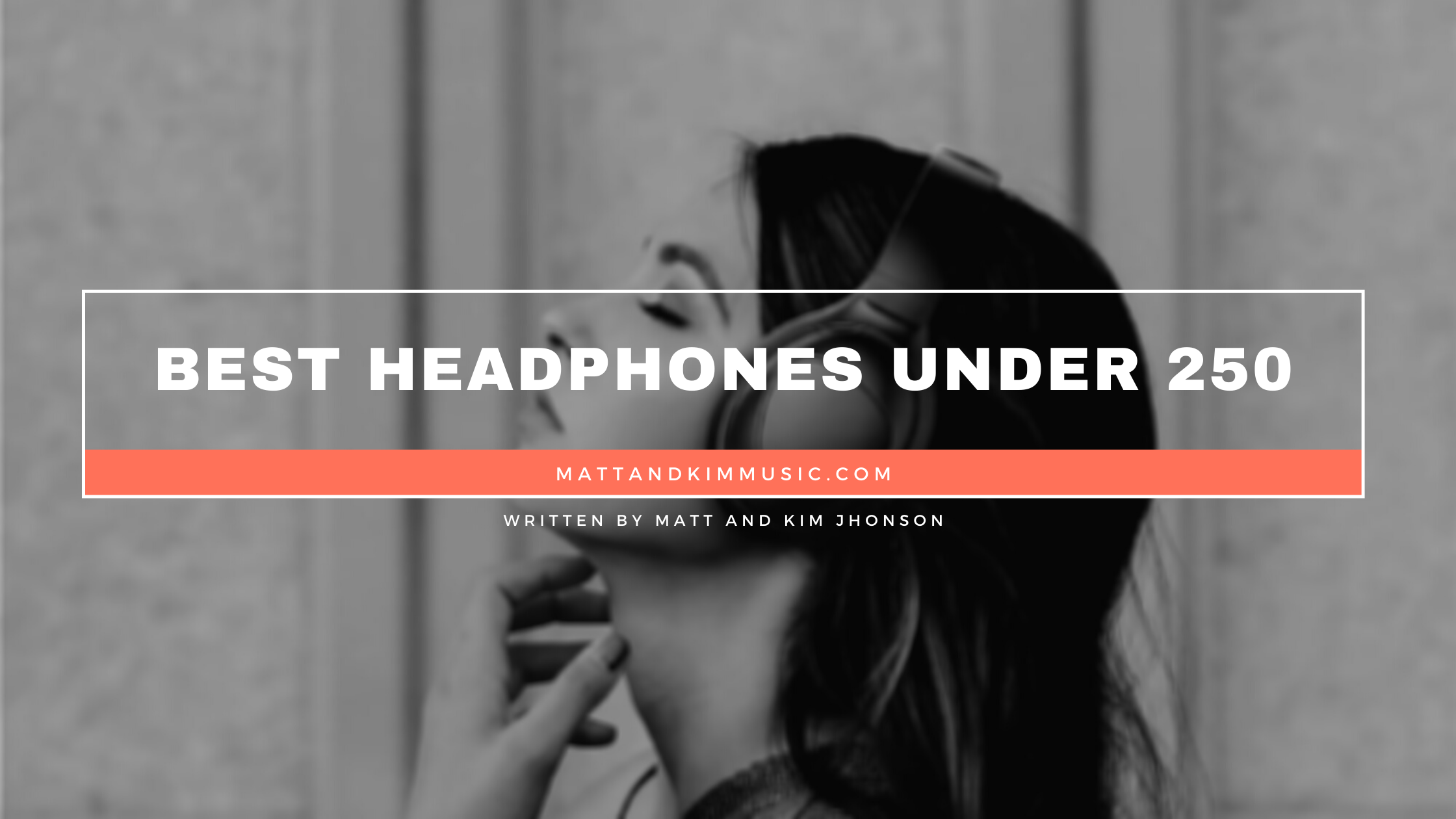 You can get some top-notch performers in the headphones market with a budget of $250. Headphones in this price bracket offer clear audio with surround sound effects. You will find headphones with the excellent build quality and the most appetizing prospect is the fact that you get to make your choice from a variety of excellent headphones going for under $250.
To help you find the best headphones under $250 our experts have taken the time to test numerous headphones in our top-tier lab. If $250 is not too much, then go ahead and peruse our catalog of the best headphones selling below $250.
Best headphones under $250 in 2021 are:
1. Monoprice Monolith M565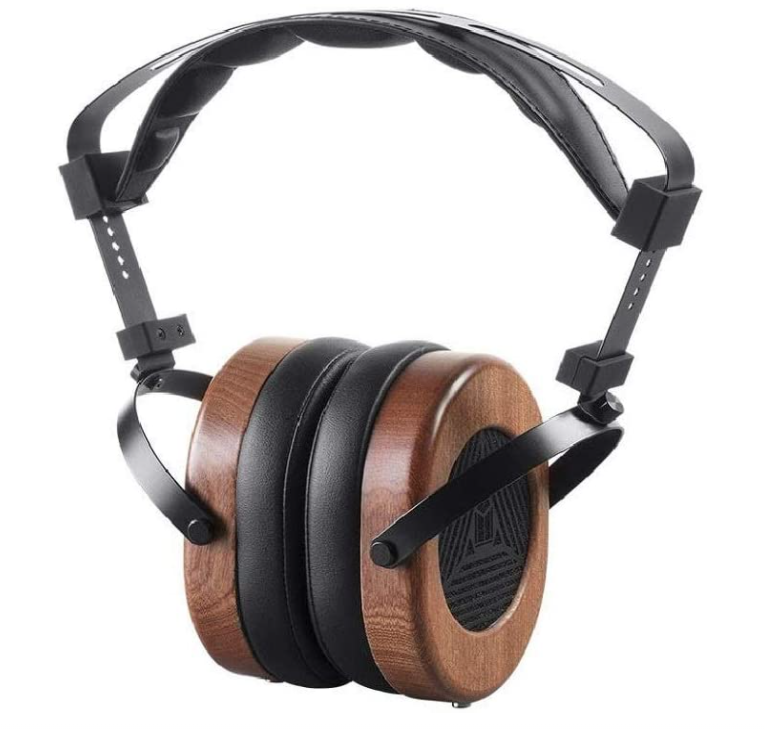 The Monoprice Monolith M565 manages to get itself under the $250 mark yet it still has planar magnetic drivers incorporated into its design. We should mention that these headphones do not offer the best sound amongst other headphones under $250 because they operate on the most neutral frequency response. What places them on this list of the best headphones under $250 is the fact that they move listeners away from consumer sound to the luxurious world of hi-fi audio. Some people will find the overemphasized bass unappealing but the design of the M565 is such that it pleases more people than otherwise.
With the planar magnetic drivers, you can distinguish every bass note easily yet you do not have to deal with receded midrange frequencies as a result – except when you raise the volume too high. The treble is also slightly overemphasized but unlike other headphones with extravagant treble, you will not feel ear fatigue with the M565 instead you will get to enjoy a touch of perceived clarity to your songs.
The open-back design of this headphone offers a better soundstage. The design of the M565 is made premium and appealing due to the metal grills and wood-finished earcups. But isolation is sacrificed to give you that appealing design so that you only get to enjoy these headphones fully in quiet environments.
If you do not like this variant, you should note that these headphones also have a sibling that comes in a closed-back style known as the Monolith M565C. The closed-back design helps to keep ambient sound away but it limits your stereo image and all sound engineering purists abhor this. Besides that small detail, it is only right to note that closed-back headphones are the best fit when it comes to recording and tracking and not the best when it comes to mixing and mastering.
2. V-Moda XS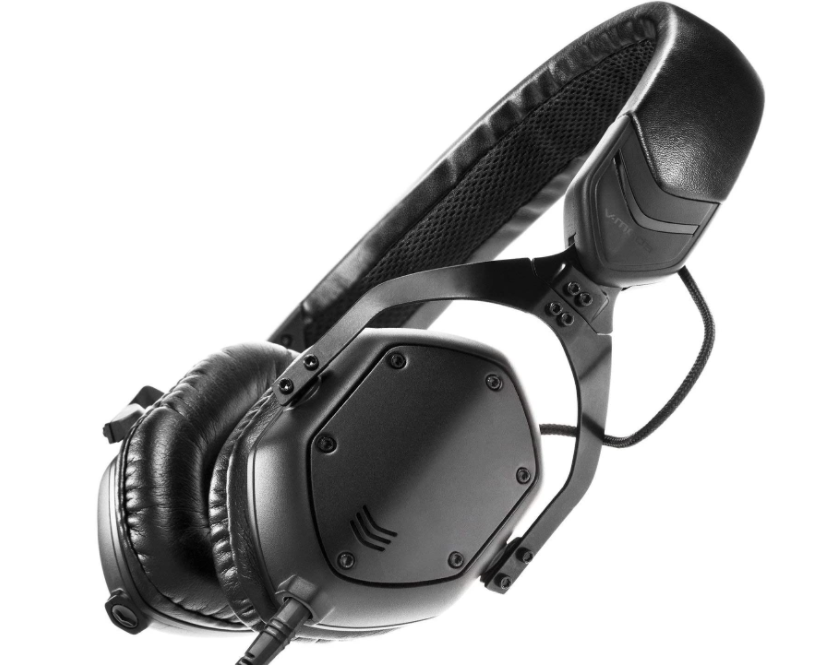 The design of the V-Moda XS is heavily influenced by the school of military design. They are built like tanks, the same thing you get from the other products from this brand. Its exterior is built with aircraft-grade aluminum and these can be made compact very quickly due to V-Moda's Cliqfold design.
Although the headphones come in small packages, they come with 40mm dual-diaphragm drivers. It has detachable metal plates which makes replacement a lot easier. Lower in the design you will find detachable cables that are protected by Kevlar weave to guarantee durability, unlike most headphones where the cable is always the weakest link.
These headphones offer a snug fit which is necessary and sometimes helps with improved isolation. According to V-Moda, bringing the drivers closer to your ears improves sound quality. Generally speaking, it offers a heavily altered signature with powerful bass. If you are out to get that rugged pair of sub-$250 headphones with a good sound and unique design then be sure to pick up the V-Moda XS!
3. Jabra Elite 45h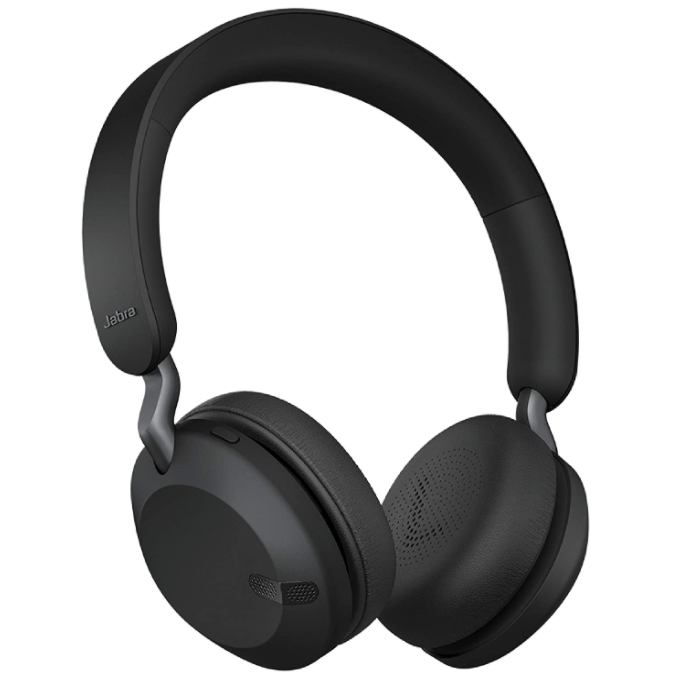 Usually, we find that the most uncomfortable headphones out there are usually those with an on-ear design. That's why the amount of comfort you get from the Jabra Elite 45h is quite surprising –well, as long as you don't have to wear glasses. It comes in an all-plastic, featherweight build which makes it possible for users to wear them through the long day. The earcups are built to rotate and lie flat, with this, they can be stored easily in a bag or sit comfortably around your neck.
These headphones are equipped with Bluetooth 5.0. It supports Bluetooth multipoint though nothing is outstanding about its implementation. You get to connect simultaneously to two devices at the same time with the headset but you won't be able to get notifications through one device or the other. The Bluetooth 5.0 technology supports only one high-quality codec; AAC. Android users are the ones shortchanged here because iPhone users will enjoy high-quality audio while android users aren't so lucky.
The whole story is not told by the Bluetooth codec this is because the sound quality is determined mostly by the frequency response of the headphones. There is a neutral bent to the sound signature of the Jabra Elite 45h which serves listeners well for all genres of music. You have the option of a quick EQ in the Jabra Sound+ app. It offers a reasonable quality on the microphones which also makes it great for conference calls. You won't go wrong with the Jabra Elite 45 if you are looking for a set of headphones that does it all for under $250.
4. Sennheiser HD 450BT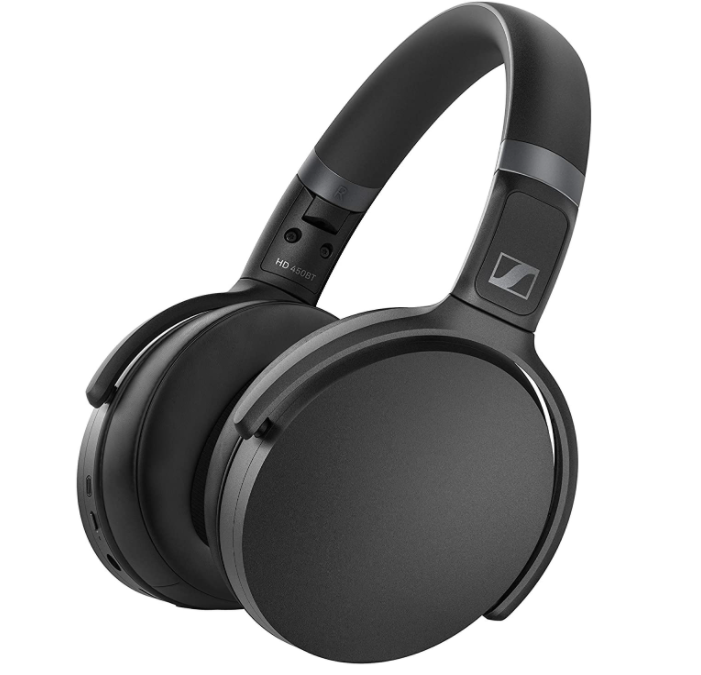 It is not an easy task to find good quality and affordable noise-canceling headphones. Sennheiser understands noise-canceling technology more than most brands, they even offer the Sennheiser HD 450BT at a very affordable price.
Sennheiser has a lot of noise-canceling headphones out there and the HD 450BT isn't their best offering in that department, the Sennheiser PXC 550-II holds that title. However, we pay greater attention to the cost of the HD 450BT which is under $250, and the fact that it reduces ambient noise like light chatter, refrigerator hums, and the noise of computer fans.
The HD 450BT offers a fairly accurate sound with slightly more intense lows and mids. With its sound signature, bass notes and kick drums are audible through mixes yet they do not cloak mid-frequency sounds such as vocals. The sound signature also de-emphasizes high frequencies over 3 kHz and this ensures that unwanted resonance is dealt with. It also diminishes detail in such treble sounds as cymbals and hi-hats.
It supports two Bluetooth codecs; aptX low Latency and AAC both of which guarantee high-quality streaming. aptX Low Latency serves android users well while AAC is the newest codec out there and the only premium-quality Bluetooth codec with iOS support. The AAC ensures that iPhone users can use these headphones.
There are a few drawbacks to the Sennheiser HD 450BT including the poor quality microphone, small earcups, and poor arrangement of the button controls. Despite all of these, the HD 450BT offers great value at under $250 because it supports high-quality codecs, offers modest ANC performance, and provides great sound quality.
5. Beyerdynamic DT 990 PRO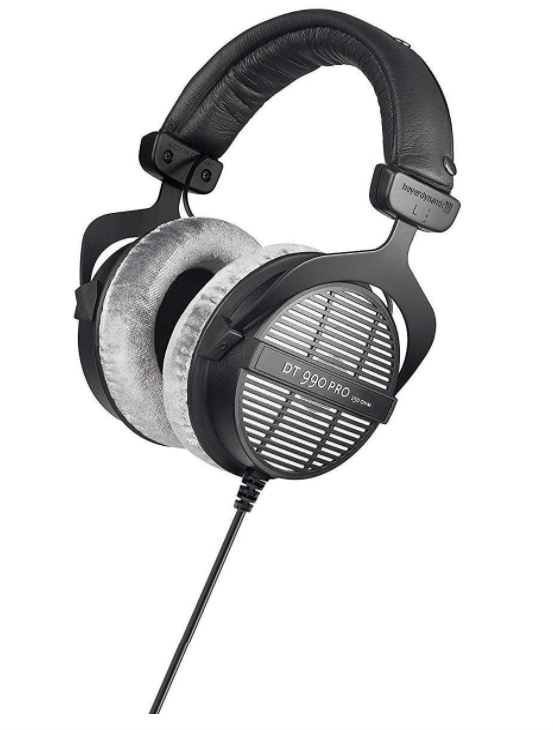 You can't find any other headphones as comfortable as the DT 990 Pro which we consider the most comfortable headphones under $250. Besides comfort, the DT 990 Pro is loved by music enthusiasts and producers. On the low-end production, these headphones maintain a clean sound without being too heavy. Some say it's lacking in the bass department but the lack of heavy bass offers an advantage to sound engineers because it allows them to hear and fix exaggerated vocals and sibilant treble production.
Comfort is guaranteed by the nearly full plastic design and velour-wrapped memory foam earpads. The coiled 1m cable which allows you to move about in the studio without the need to take the headphones off also adds to the comfort. Durability is undermined by the plastic design and you can't manhandle them as you could conveniently do with the V-Moda XS. Its steel-reinforced headband is not as strong as that of its competitors. The cable isn't removable which means you cannot replace it if/when it breaks.
These headphones are travel cans. What you get here are headphones that allow you to enjoy long listening and editing sessions. They are among the best headphones under $250.