Are you looking to get the best headphones for under $300? For this price, you can buy superb headphones that come with excellent sound quality, great comfortability, and will also last you for a while after one full charge.
It does not matter if you are an audiophile hoping to get headphones under $300 to enable you to hear the faintest notes in the recordings of your preferred symphony or if you are a video gamer hoping to get a pair of headphones with a microphone so you can communicate with your fellow gamers, you will get something on this list of the best headphones selling below $300.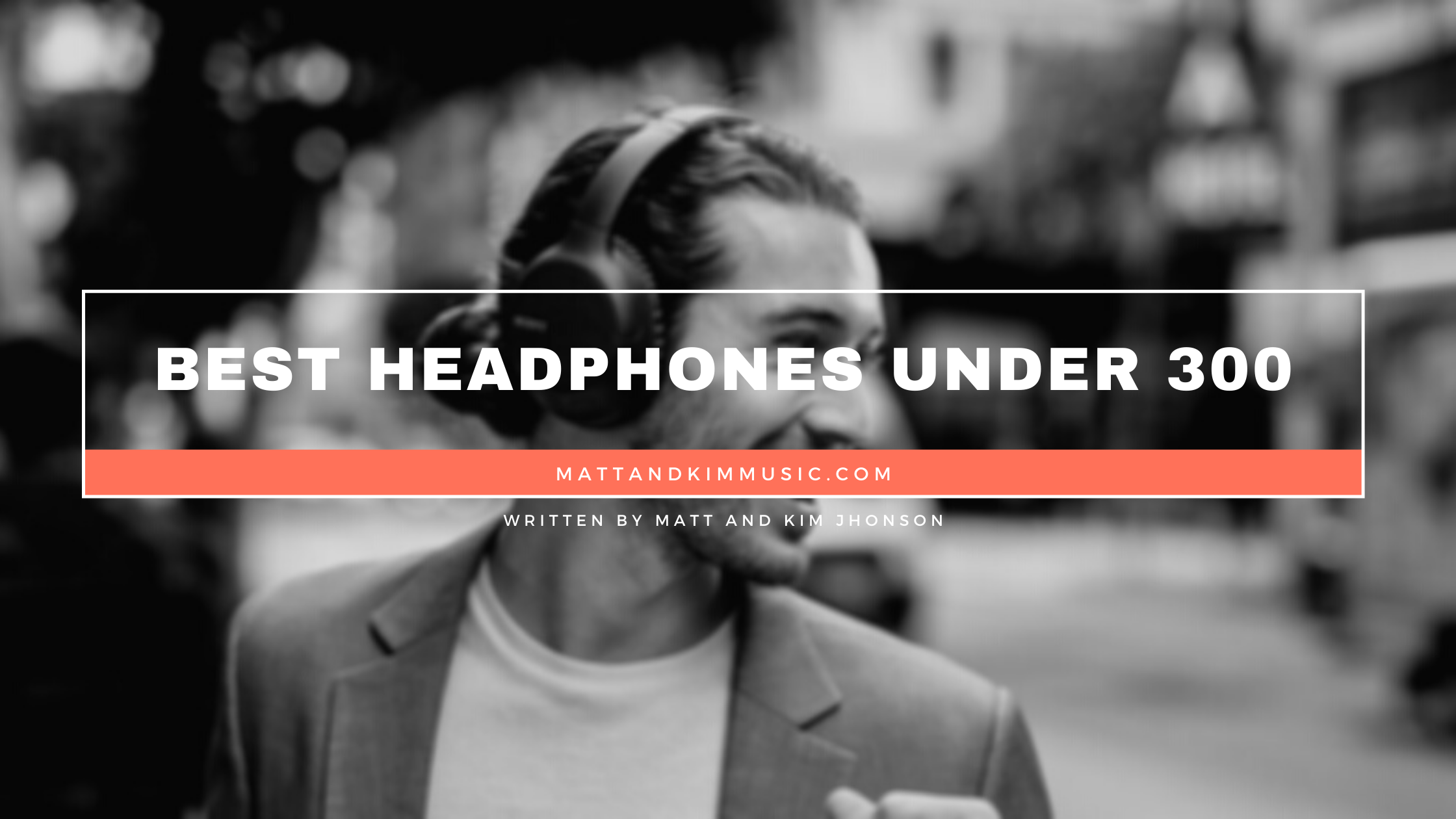 To be certain that you get the best headphones under $300 to provide you with the best audio experience, then peruse this list and buyers guide to ensure you spend your money judiciously.
Best headphones under 300$ in 2021 are:
1. Beyerdynamic DT 990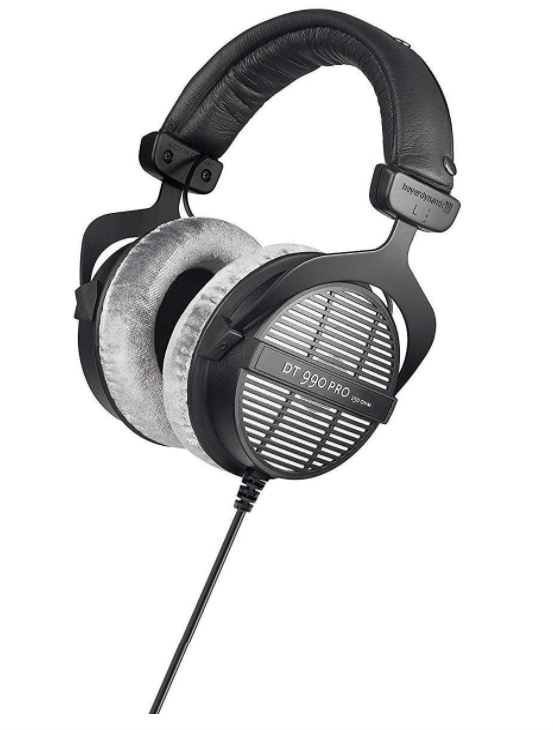 The Beyerdynamic DT 990 headphones are available in three variations, we endorse the 32ohm impedance version for the average user. This model is ideal if you want to listen to music on your smartphone, mp3 player, and even on your computer. Professional users like those who will use it in a studio environment should go for the higher impedance version.
The wired connectivity and sophisticated magnetic shielding ensure that the realistic soundstage is free from interference. The DT 990s has an open design, which is the appropriate option if you fancy a natural soundstage. These headphones aren't meant for you if you prefer noise isolation and enhanced noise-canceling.
One appealing piece of technology is the Bass Reflex system. A lot of manufacturers do not make use of it, and the unique design of Beyerdynamic's Bass Reflex gives room for topnotch bass definition.
The plush earpads and soft paddings are also very attractive. The headband is quite flexible and can be easily adjusted to enhance comfortability. Conclusively, the general build quality is quite remarkable, and this is why they are on our list of best headphones under $300.
2. Audio Technica ATH-M50xBT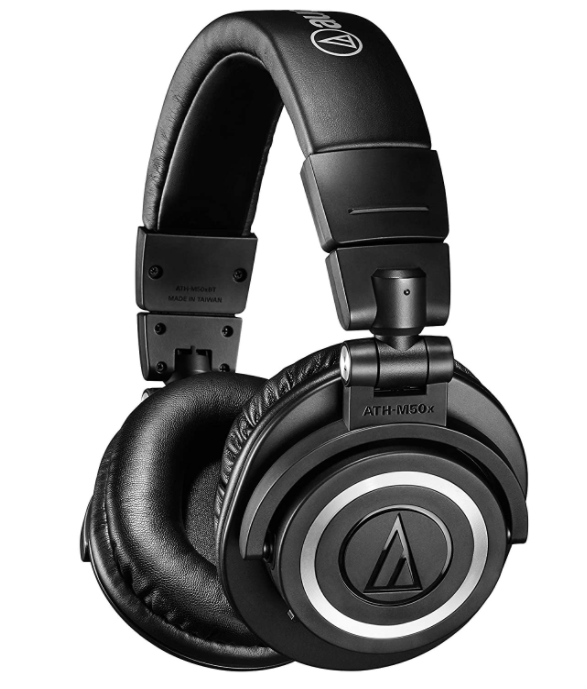 The ATH-M50xBT headphone is one of our most preferred headphones under $300. They are very versatile and can be useful for gaming, recording, studio, and movie night headphones. The wireless technology makes them perfect travel headphones also which is very true considering the impeccable battery life and low-latency monitoring.
The headphones are very likable because they possess touch controls along with compatibility with most voice assistants. The studio-quality 45mm drivers make the ATH-M50xBT headphones demonstrate excellent clarity.
The extended frequency response range presents crisp highs, pure and distinct midrange vocals, and also deep and resonant bass. There is nothing to complain about or report regarding comfortability. The earpads are thick and light on the ears. The over-ear design offers nice passive noise canceling, whereas the padding on the headband helps to minimize head pressure.
Complementing the headphones is a dedicated carry pouch and a USB charging cable. Another catchy feature about the headphones is that they are foldable as well making them very easy to travel with. Although the headphones don't look like they have any fast charging feature.
3. Grado SR325e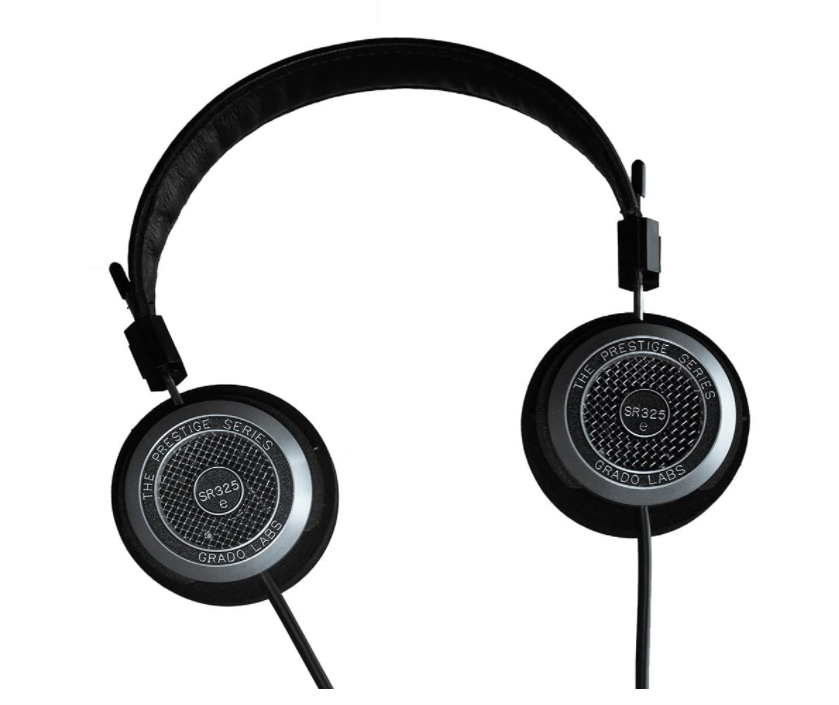 When it comes to comfortability, these sub-$300 headphones are second to none on the market. The SR325e headphones are considered studio-quality headphones but consumer-grade. They are light in weight, very flexible and they put zero pressure on your ears or head.
The headphones are so comfortable you can wear them to bed, but we won't suggest that because they do not possess a firm and secure fit like other closed-back headphones. The open-back design allows audio spaciousness but does not fit security.
However, they won't fall off except you are headbanging. When considering sound, the SR325e headphones do not possess a deep bass response which makes them incompatible with some studio applications. Nevertheless, we still suggest you make use of them if you are working more with string arrangements and less on bass-intensive beats.
The build quality can be rather inconsistent sometimes but this is a feature that is quite common amongst other top headphones on the market as well. These headphones will suit you well for several applications as long as you are not searching for heavy bass. That goes for professional and average listeners.
4. Audio Technica ATH-R70x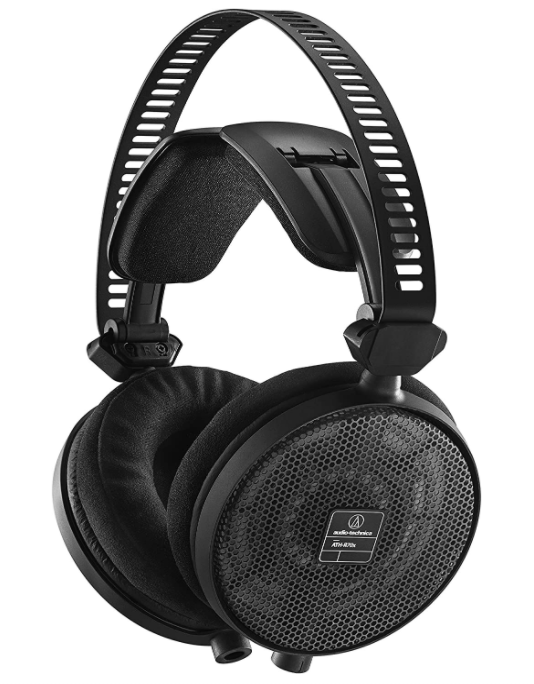 The ATH-R70x is another pair of headphones for under $300 that audiophiles, professional musicians including producers should have a great time using. This pair has been regarded as Audio Technica's flagship professional headphone for quite a while and of course, it is for a good reason.
These are studio quality headphones. According to our standards, they are considered the ideal neutral sound headphones. The sound is unbelievably detailed and not as bland as one would expect.
The headphones can also be of use to some casual listeners especially if the soundstage is focusing more on studio production or listening via a high-powered amplifier.
Even though the earpads may not offer much in terms of comfortability when compared to others, and even if the cable is too long and can be inconveniencing at times, the ATH-RX70x offers top-notch construction quality. The headphones are durable, lightweight, and fairly flexible to remain comfortable.
This distinctive combination is rather hard to get. The conservative appearance may not be appealing to a lot of people. Nevertheless, we believe it is the best compromise that ATH could make to reduce the price of these professional studio headphones and make them more consumer-grade.
5. Sennheiser HD 599 SE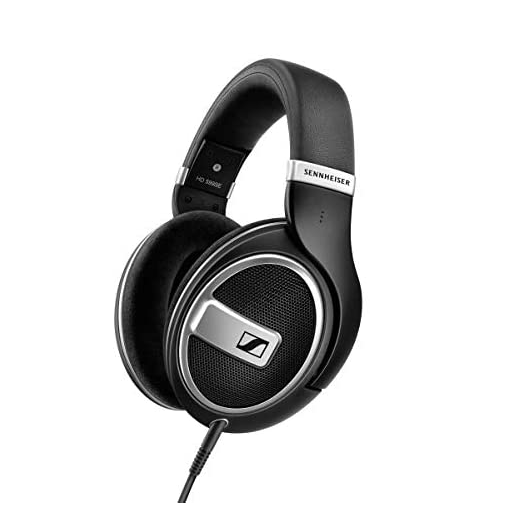 The Sennheiser HD 599 SE offers one of the best low-end responses available as it possesses a frequency response range of 12Hz to 38,500Hz. The headphones make use of proprietary 39mm drivers which are in charge of reproducing a very vibrant soundstage, midrange clarity, and outstanding bass.
More audio details are preserved when using the headphones as the sound projection is directed right down the ear canal. Also, it lets you crank up the volume a bit without compromising the sound clarity. The resonance of the soundstage is not the only feature that makes the HD 599 SE headphones stand out.
The extra-large earpad design is very appealing and it also makes the pad extra comfortable although they have no impact on noise cancelation whatsoever.
Another important feature is the removable cable. The headphones come with two cables so that you can make use of devices compatible with both 3.5mm and 6.3mm. Finally, we like to believe that, for headphones selling below $300, the general build quality of the HD 599 SE is above their price range.