When you go shopping for a new pair of headphones, you will come across various classes with different types and styles. Among over-ear, on-ear, and in-ear headphone styles, there is also a subcategory of open-back headphones and closed-back headphones.
Open-back headphones have a unique functional design that delivers an immersive listening experience. While they minimize the level of isolation between you and the environment, they also create a wide and expansive soundstage that feels like you are listening to a speaker in your room and not through something in your ears.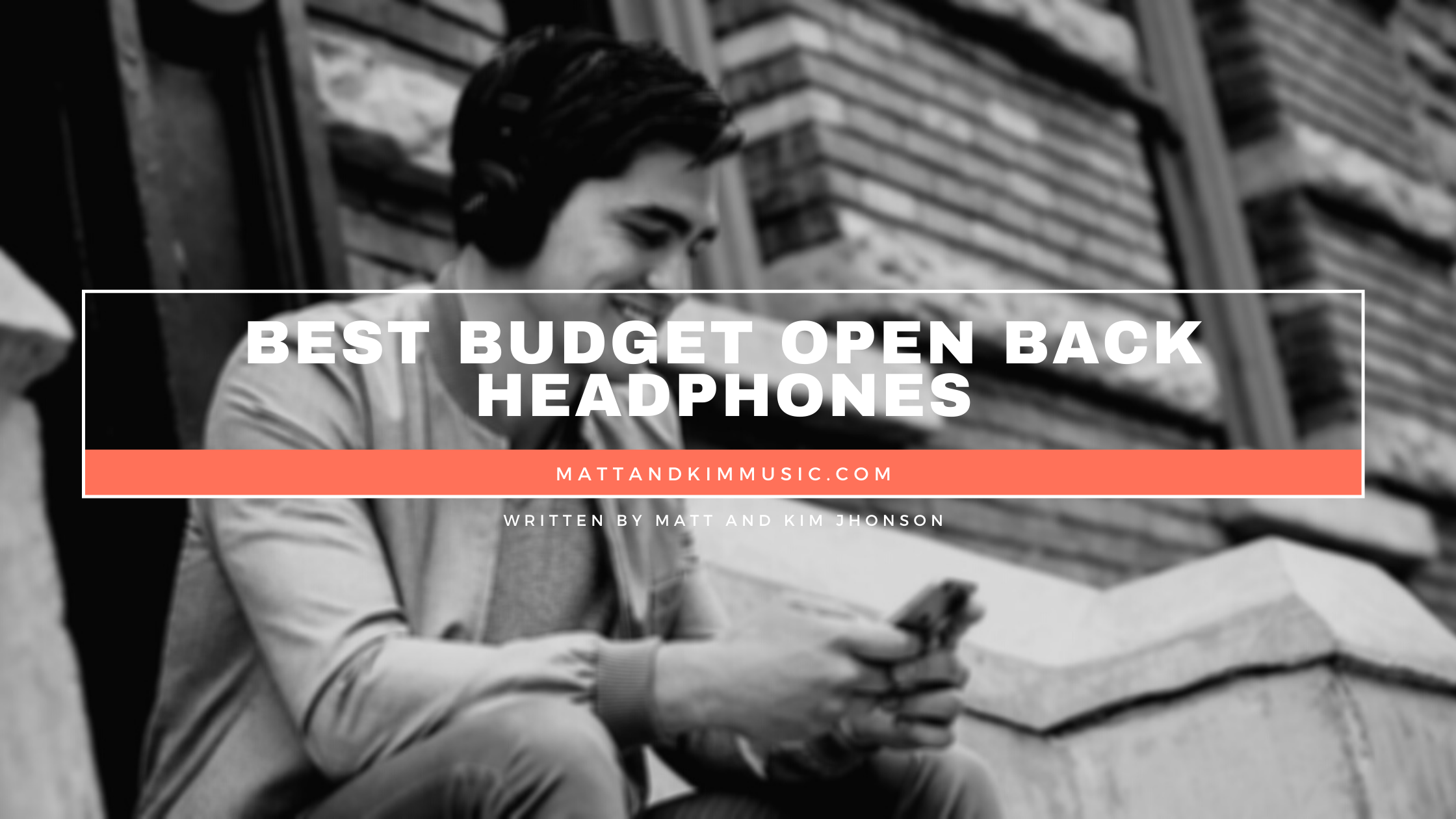 This article contains a review of the best budget open back headphones available on the market. None of these headphones cost more than $100, and a lot of them have a price tag that is far less than that.
Read on for all the information you need on the top 5 best open-back headphones for audiophiles on a budget.
Best budget open back headphones in 2021 are:
1. Koss UR40 Headphones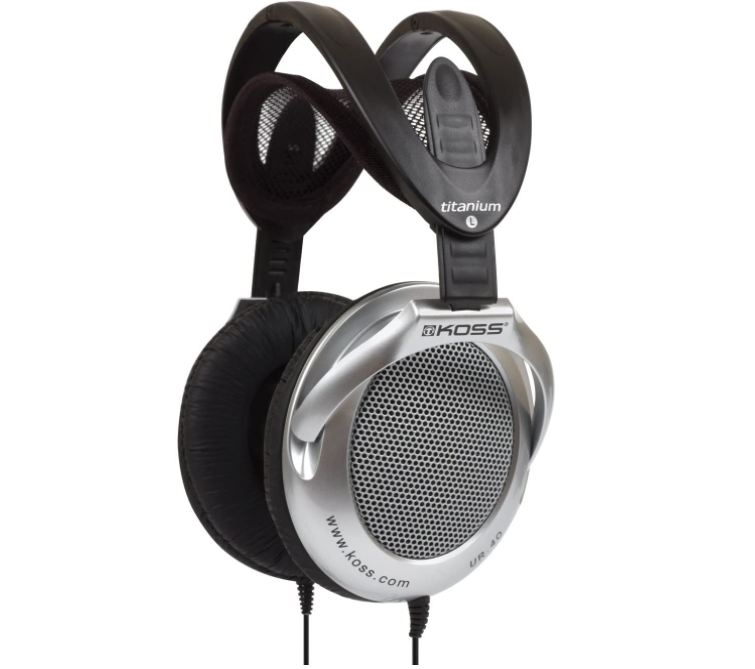 The UR40 headphones from Koss are both over-ear and open-back. The company made them in a way that though they fit just like closed-back headphones, they still have the open back style to let in external audio sounds. The ear cups have an outside screen, just like a speaker.
You will not miss the unique headband shape at first sight of these budget open back headphones. It has a double V style which divides into two separate straps to form individual convex curved pads over your head. The two straps are connected by a mesh that is just like the mesh on the back of the ear cups. The headband can be adjusted to fit different head shapes and sizes.
The ear cups are cushioned with soft, plush leatherette material (faux leather). They are very large, so that they cover up your ears entirely, forming a tight seal. Noise from the outside can only be allowed in through the mesh on the ear cups and not through any other leakage points.
Koss UR40 headphones contain titanium coated and high polymer diaphragms which produce sound with clarity and excellent quality. They have a wide frequency range that can be compared with closed-back headphones of the same style, between 15Hz and 22000Hz. The headphones also feature neodymium-iron-boron rare earth magnet structures which enhance accurate sound production and loud volume.
2. Samson SR850 Headphones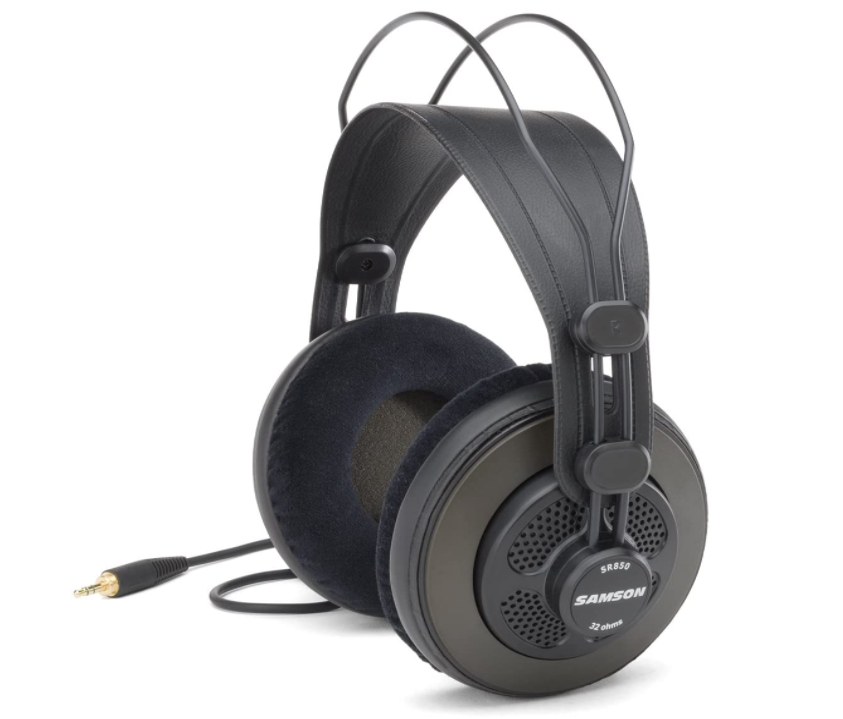 The Samson SR850 is an inexpensive pair of open back headphones that has the best of all three headphone designs – open back, closed-back, and over-ear.
The headphones have a unique double look and the shape of the headband enhances comfort. There is first a wide, thin band that is complemented by a double wire adjustable feature which also extends over the top of the headband.
The smaller open back offers a great advantage with little sound leakage. The headphones are suitable for use in the office or any public location because people around you will not be able to hear your music playing. The sound only leaks when you are playing at extremely high volumes.
The Samson SR850 is made with plastic, hence, it is not as durable as other models. Though its artificial leather ear cups are soft and cushioned, it is not the most comfortable headphone, even among other products in the same price category. Also, the package does not contain any other accessories but the different plug adapter sizes.
3. Shure SRH144 Headphones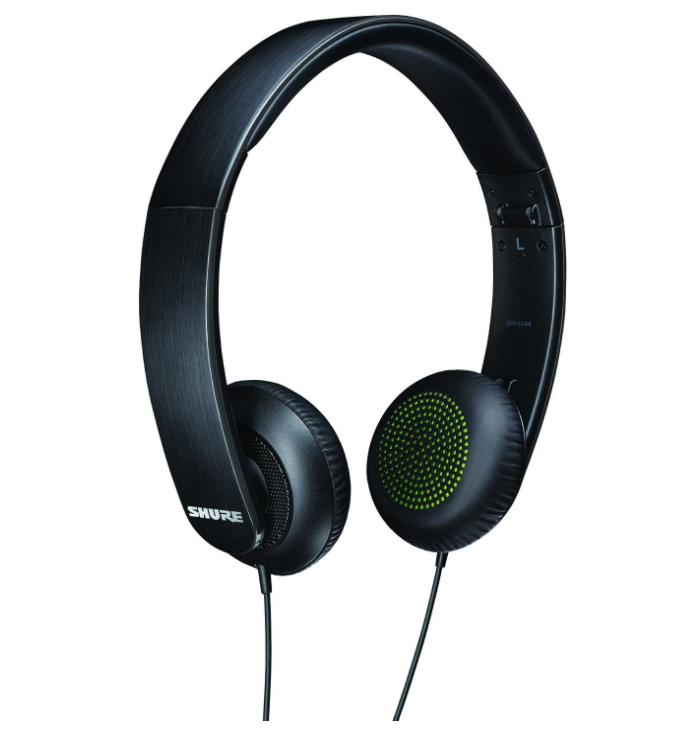 These semi open-back headphones from Shure have a slick, modern design with a shiny black body. They look good on both men and women. The ear cups are round, with an on-ear fitting. They sit directly on top of the ears, and their cushion provides comfort during long term use. The ergonomically padded headband also provides a snug fit. They are one of the best budget open back headphones.
The Shure SRH144 has minimal design features. In addition to being lightweight, it can also be folded and collapsed to store or move around with. The Shure SRH144 are the only headphones on this list that have a 2-year warranty. You can enjoy listening through them for months without stress.
These headphones feature a straight and non-detachable cable of length 1.52 meters (5 feet) that has a nickel-plated 3.5mm audio jack. The cable is rather too short for a gamer who needs a longer cord to extend across the living room. The package does not include a jack adapter of a different size.
The headphones also do not come with extra ear cushions for replacement, though these can be bought separately.
The sound quality is directly factored in by the internal parts of the headphone. There is a 36mm driver which is quite small. It is dynamic and made from neodymium magnets. The Resistance is 34 Ohms and the frequency response range is from 30 Hz to 20000 Hz, which is really wide. The audio sensitivity is great at 96dB and the sound signature is balanced at all frequency ranges.
4. Philips SHP9500 Headphones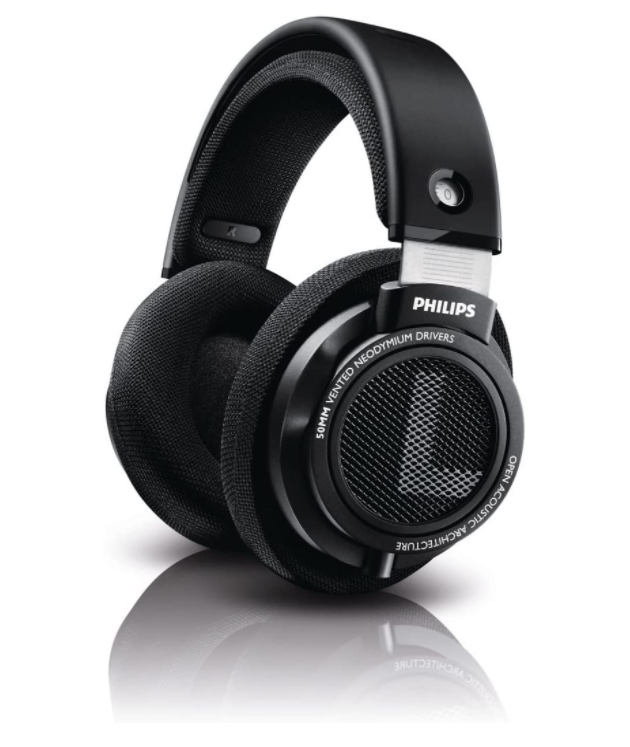 The Philips SHP9500 are the best budget open-back headphones we have tested. They have large, padded ear cups which provide a very comfortable fit even when you wear them for long hours. Their neutral audio reproduction and the fact that they are much more affordable than many other open-back headphones make the SHP9500 great for audio enthusiasts.
In general, they have quite a well-balanced sound profile. Just like many open-back headphones, they are a bit deficient in the low bass range, but all the other ranges are very neutral. The open-back design creates a very open and spacious soundstage, making it feel like the audio is coming from all around you instead of inside your head.
Note that these headphones are not the best in terms of build quality. They might feel somewhat plasticky. They are not portable because of their big, bulky design. They are also prone to damage because they don't come with a carrying case to help keep them safe. However, they are great headphones that can offer a very immersive listening experience to audio enthusiasts on a budget.
5. Audio Technica ATH-AD500X Headphones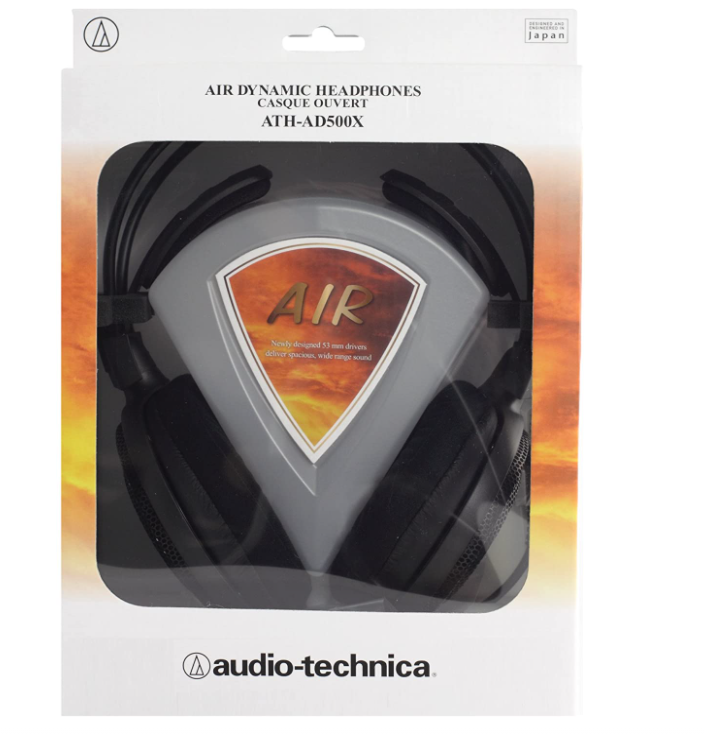 The ATH-AD500X is our choice from Audio Technica in the budget open back headphones category.
At first sight, you will not fail to notice the big size of the headphones. The ear cups are large and circular, sporting metallic mesh grills on the outside, which makes the headphones almost completely open-air.
The body of the headset is constructed with lightweight aluminum which gives it a lower weight and a slightly improved sound quality. The most prominent feature of the design is the two self-adjusting 3D support paddles. Those flaps are an alternative to the classic leather or fabric strap that are commonly used for most over-ear headphones.
Except for the 3D paddles, the ATH AD500X appears dull and rather boring. It is not the best choice for you if you are looking to buy a pair of eye-catching headphones. But if aesthetics are not a priority to you, you can read further to find more appealing features of the headphones.
They come with the modern 53mm drivers and copper-clad aluminum wire voice coils. This combination results in a really unique and immersive sound experience. The vastness of the soundstage is outstanding and can't be compared with any other device in the same price category.
The vocal and musical separation is superb and can compete with other headphones that cost twice or thrice the price.
The general frequency response range is mostly balanced. The bass notes are present but lack an extra punch. The high notes are accurate but may sometimes sound too piercing depending on the song. At the same time, this will likely get better with longer running-in times. Mid notes reproduction is slightly accentuated, with clear and lively vocals.