Are you thinking about getting a pair of neckband headphones for the first time? If yes, then you need to begin your search from the basics. You need to know what a neckband really is, why you need a pair, and how to identify all the various designs available. This page will answer all the questions that will cross your mind while thinking about buying a pair of neckband headphones for the first time.
Neckband headphones deviate from the traditional style with respect to their speakers which are connected by a wire to a small, lightweight band that goes around the back of the neck. Neckband style headphones usually have a stronger battery life, sound delivery with clear voice quality, and ergonomic comfort.
Neckband headphones are available in a large variety of styles and you can choose one that best suits you. Among the different varieties are models that ideal for use during an intensive workout, a long day at work, or for any purpose.
After testing several kinds and designs of neckband headphones, we have filtered through all the models available on the market and selected the five best models. Our list helps to specify what you should look out for when shopping for a pair of neckband headphones. Read through the review to learn about the important features you can expect to get in the best neckband headphones.
Best neckband headphones in 2021 are:
1. Amorno Foldable Wireless Headphones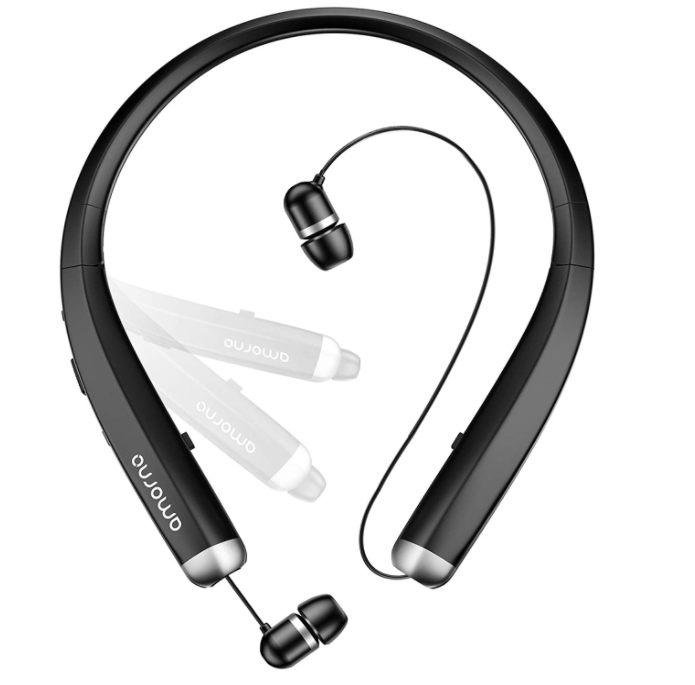 Amorno is at its best with these foldable wireless headphones. These headphones come with incredible bass, and you can even hear your music when the earphones are out of your ears and hanging around your neck. During phone calls, the people at the other end will appreciate the clarity of your headphone's mic. When the headphones are not sitting comfortably on your neck, you can fold them up for even better convenience and tidiness.
These lightweight headphones weigh 53g and come with CSR8635 chips, Bluetooth v4.1, and Hi-fi stereo sound. Their earbuds are retractable which keeps them from dangling loosely from your neck. On a full charge, the battery gives you 10 hours of listening, 12 hours of talk time, and 180 hours of standby time. The vibrating notification feature lets you know when there is an incoming call while you have the neckband on you.
Some neckband headphones repeatedly announce the battery life, which can be a disturbance. But the Amordo neckband only announces battery life when you just put them on and when the battery is almost empty. With the excellent sound and deep bass, you wouldn't want your fun to be interrupted by a battery announcement. The Amordo neckband is a reliable pair of headphones that is comfortable and convenient to use.
2. Legato Bluetooth Headphones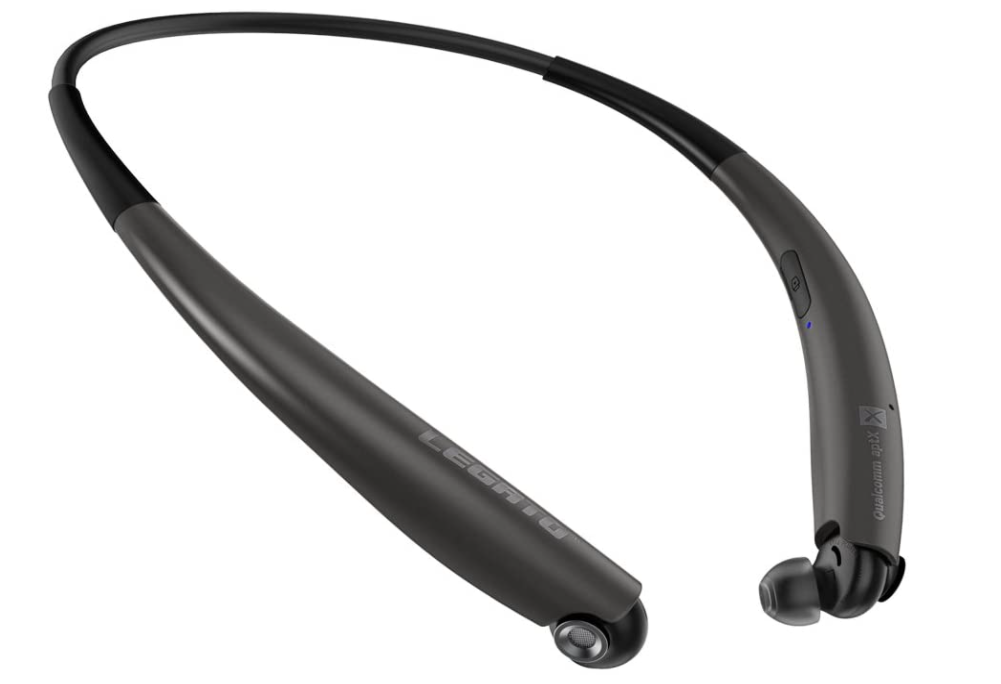 These could be the best choice for anyone who often spends long periods on the phone with headphones. When you're out and sealing deals, you need headphones with a lightweight build combined with clear audio quality. You also need the longest battery life available in the market to avoid calls getting interrupted.
The Legato Bluetooth neckband contains 14mm drivers which provide a very dynamic bass quality. The 70ft connectivity range is quite impressive. There are three different EQ sound modes to choose from. These give you room to adjust the bass, treble, and mids. The Legato Bluetooth neckband is a lightweight and comfortable headphone with a sleek design. The retractable earbuds provide tidiness of the neckband around your neck.
These light headphones are convenient to carry around in the office while you negotiate your next deal. They are incredibly comfortable and sit discreetly around your neck. Retracting the earbuds is very easy and helps maintain a neat look around your neck. The sound delivery is clear for calls, music, and movies. These headphones are an ideal option for business people on the go.
3. MPOW Jaws Gen 3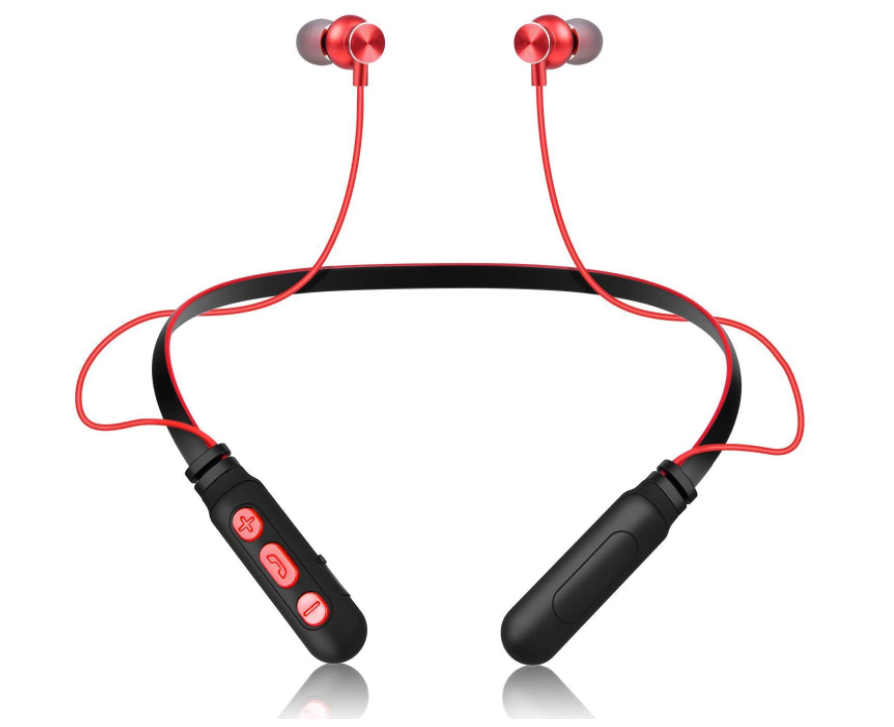 Mpow has crafted a comfortable pair of neckband headphones with amazing sound. Fortunately, you don't have to part with 100s of dollars to buy this reliable pair. It's great that these headphones are extremely durable and not the kind that you have to handle with extra care. They have features such as HD, CVC 6.0 noise cancellation technology, HiFi sound, CSR8635 chips, and Bluetooth v4.1.
There is a magnet contained in the headphones to prevent them from swinging freely when they are not in use. They also come with a carrying case for storing them safely when not in use. The battery duration is 13 hours on a full charge. This headphone has a flexible and durable neckband made of silicone and it is 60% lighter than many other rival products on the market. As expected from a good pair of headphones, they have vibration notification for incoming calls, one-touch button control, and a clear inbuilt mic.
The Mpow Jaws Gen 3 is very easy to handle. They are packed with all the essential features you will expect in a pair of neckband headphones. They are great for listening to music, watching movies, or conversing over the phone for long hours. They offer maximum comfort and convenience. They also have such a high level of durability that you will never have concerns about breaking or losing them.
4. RoomyRoc Bluetooth Headphones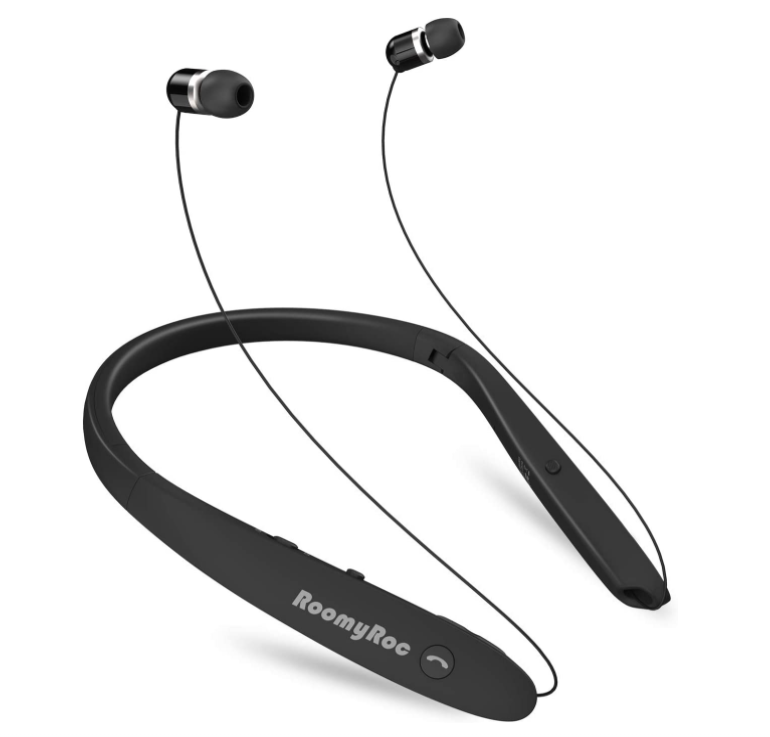 RoomyRoc Bluetooth headphones are ideal for anyone who enjoys listening to music while engaging in other activities for long periods. We love these headphones because they let you have a decent range of movement with a great deal of comfort and reliable sound quality.
Their features include advanced CSR8635 chips, HD, Bluetooth v4.2, Hifi sound, easy pairing, and noise cancellation technology. You will appreciate the sound clarity when listening to music or audiobooks and during calls. The battery life gives you 12 hours of listening time, 16 hours of talk time, and 180 hours on standby.
No wireless headphones offer this kind of convenience. The headphones can sit comfortably on your neck when not in use. You will be notified when a call comes in by vibrations in the headband. It's nice that you never have to worry about the headphones falling off or getting jumbled up in anything.
RoomyRoc Bluetooth headphones provide the right convenience for everyday use. They make it extremely easy to take calls and listen to music while on the go. You get to move around freely while they sit right on your shoulders. They are a nice pair of versatile headphones that save you the stress of dealing with a wire, while also providing you with a lasting battery duration.
5. L-Bell Bluetooth Neckband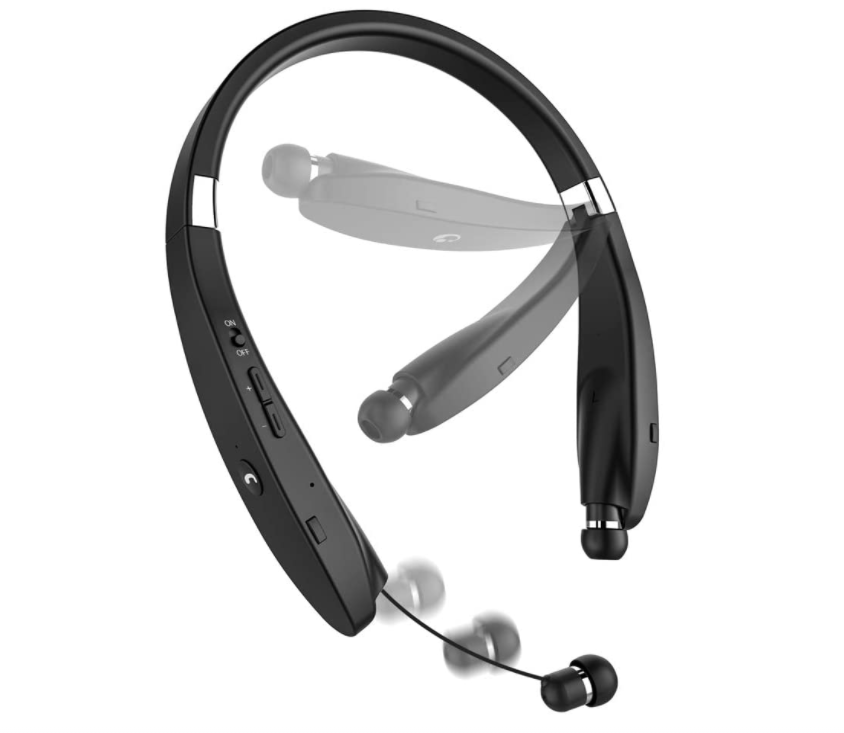 The L-Bell Bluetooth headphone is an excellent choice of headsets to tune out outside noise to concentrate fully on your tracks. Their noise cancellation and audio quality are incredible and keep you totally immersed. The headset folds up nicely such that it does not get in the way when not in use. The battery life is really incredible. From a 3.5 hour charge, you get 30-33 hours of listening, talk time, and up to 600 hours on standby.
The earphones can be retracted when they are not in use. There is also a strong Bluetooth v4.1 and HiFi stereo sound. Pairing is easy, and the headset is compatible with almost every modern Bluetooth supported device. The mic reproduces your voice clearly, and you can also hear your friends and family properly during calls.
The battery duration is astonishing. You might be so impressed that you forget to charge them and only be reminded by the low battery notification. The sound is clear and the wireless connection is very strong so that you have a smooth conversion on the phone and a pleasant music experience. This is a neat and comfortable device and a really great pick either for listening at home or work.
6. Dudios Bluetooth Neckband Headphones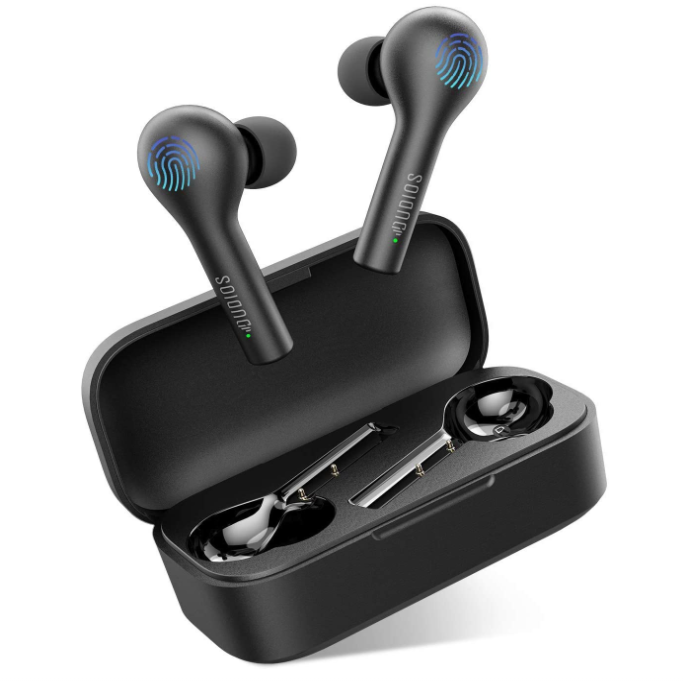 The neckband of the Dudios Bluetooth Neckband headphones come in a slick design that circles your neck in comfort. The lightweight nature of these headphones makes them much more comfortable and honestly speaking, these might just be the lightest and most comfortable pair of cans you would ever come across. The battery life is excellent, there aren't too many cans offering the 16 hours these headphones offer. With a CSR8645 chipset, you are assured of a clear treble and a resonant bass.
It is equipped with a CVC 6.0 noise-cancellation which ensures you enjoy your music without the compromising influence of ambient noise. With Bluetooth v4.1, you are guaranteed a strong Bluetooth connection. If you are always on the move, what we have here is a pair of durable headphones with a steady connection that can withstand sweat and a bit of rough use.
These headphones serve the active user well. They remain firmly placed among the most lightweight versions of neckband headphones on the market. They have an appealing design and their lightweight neckband is not as bulky as what you find on some other headphones. Everyone loves to enjoy their music without the unwanted influence of ambient noise, the Dudios Bluetooth Neckband headphones offer you this too!
7. Levin Bluetooth 4.1 Headphones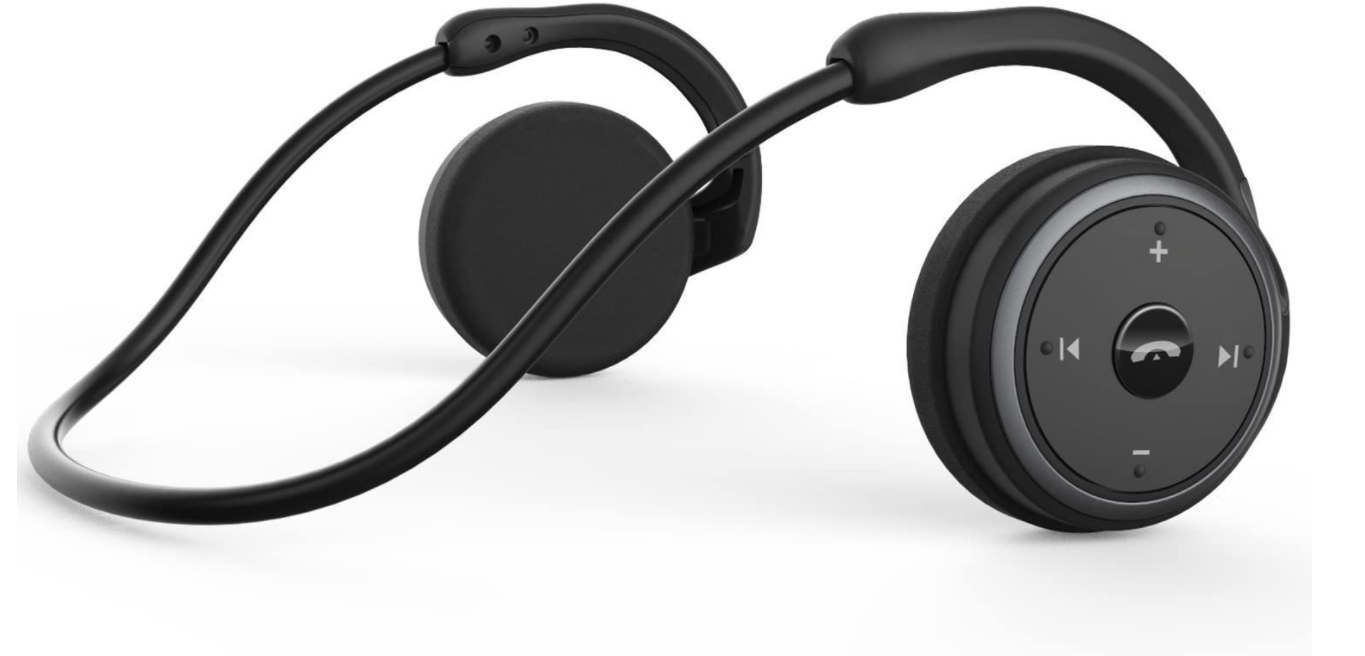 The comfort of the over-ear Levin Bluetooth 4.1 Headphones surprises the average user. It never inconveniences you as wired headphones do, instead, it delivers great audio quality and the best comfort. Here are the highlights of these headphones; Bluetooth 4.1, up to 33ft steady connection, CSR8635 chipset, and a comfortable design. You don't have to worry about sweat damaging any part of it, there is sweatproof technology to take care of that.
You don't have to take them off when you are working up a sweat because you are afraid you might ruin them, just go ahead and sweat it out! These headphones are built to serve your needs whether you are working out actively or simply desire to have stimulating music playing while you handle those tedious tasks. You can get a full charge in 2hours which gives you 12 hours of continuous playtime and 13hours of talk time straight. There are no cumbersome wires to deal with here so you won't have to worry about tangling or any other inconvenience.
These are great on all sides and are designed to serve both active people and others who simply need a good headphone for daily use. Pricing sits on a reasonable point and they don't fall below standard when measured with other headphones in the same price range.
8. Bose Soundsport Wireless Headphones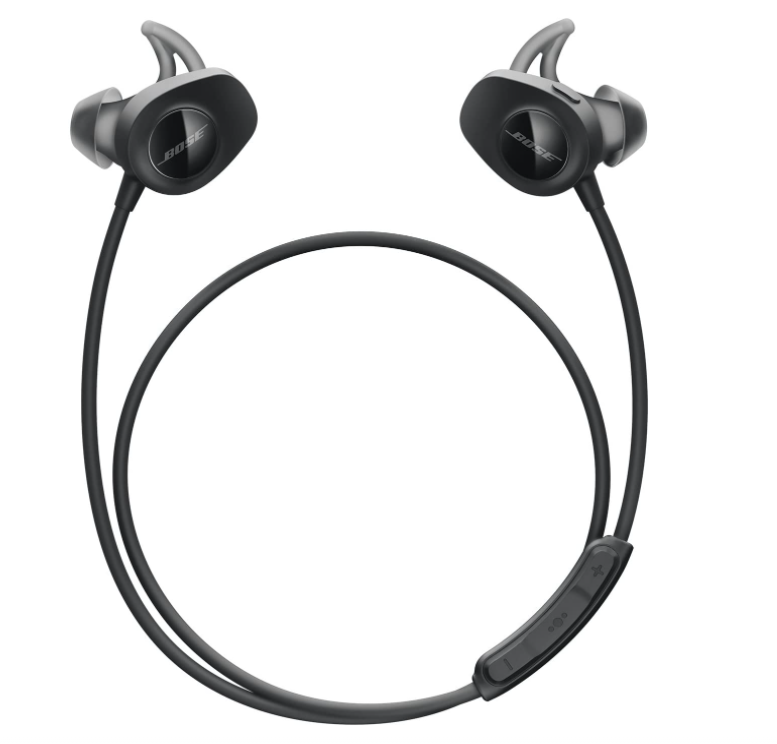 With the Bose Soundsport wireless headphones, you are assured of an audio quality that trumps that of the other headphones on this list. Here is a highlight of what you are going to enjoy on the Bose Soundsport: a well-balanced sound, sweat and water resistance, easy pairing, and premium comfort. The battery life doesn't inspire so much, offering only about 6 hours on a single charge. This can be traced to the less bulky neckband.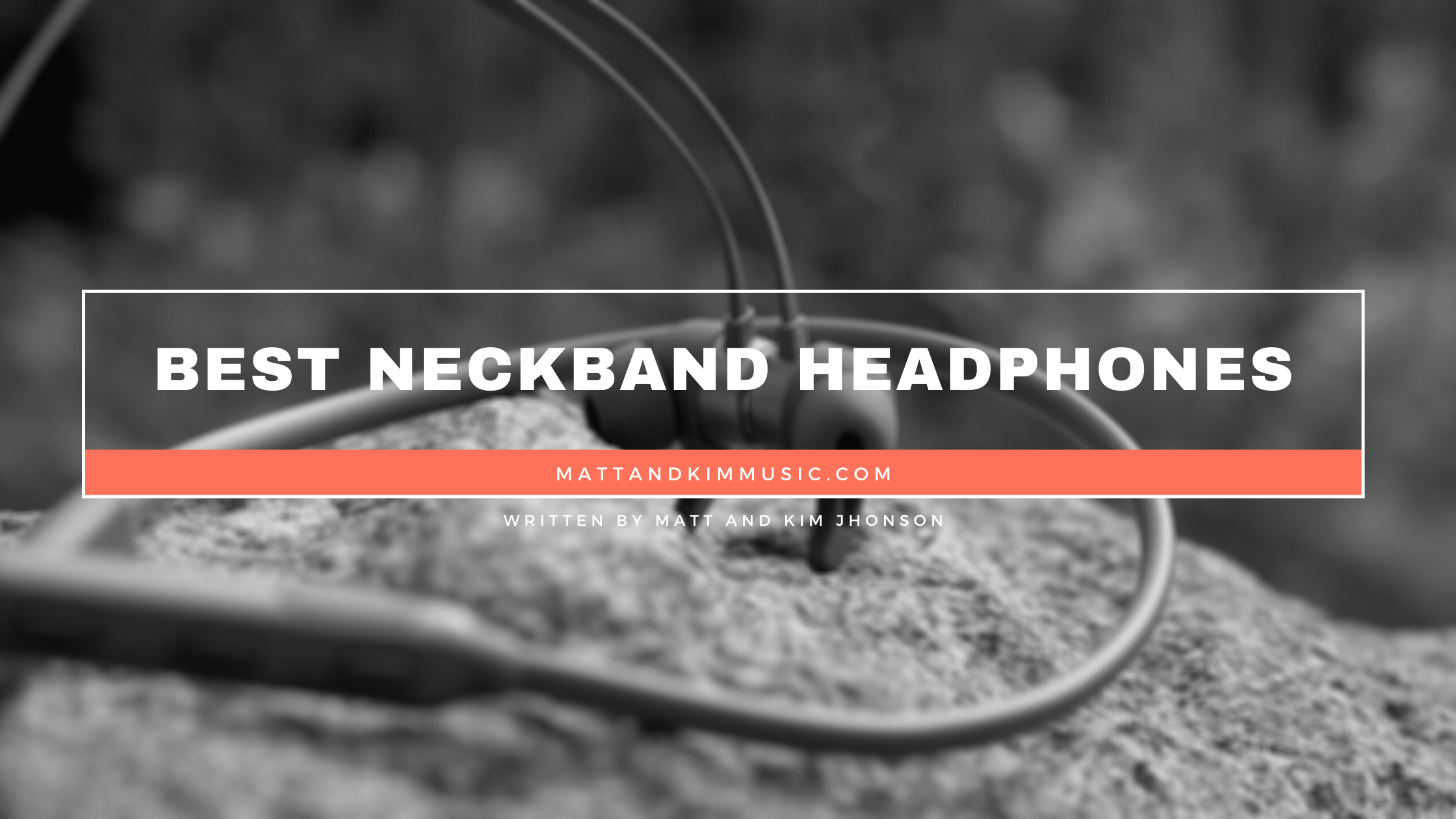 The neckband is just a thin wire that runs around your neck with the headphones itself attached to the end of these wires. They are not entirely fragile since you can remove the headphones from your ears and dangle them around your neck. You get to use the Bose Connect App to track certain features like call time, heart rate, and battery usage. If you are looking to stay active while enjoying the best sound out there, these pair of cans are for you.
The audio quality on these headphones is the best to be found on any in-ear headphones in this price range. With music playing straight into your ears, you are transported to a different realm and it gets much better when you are working out. But whether you are enjoying a good exercise session or simply wish to enjoy great sound these headphones will give you great pleasure. Your music and movie experience will be significantly improved and it will give you that extra bit of bass that drowns ambient noise.
9. MPOW Flame Bluetooth Headphones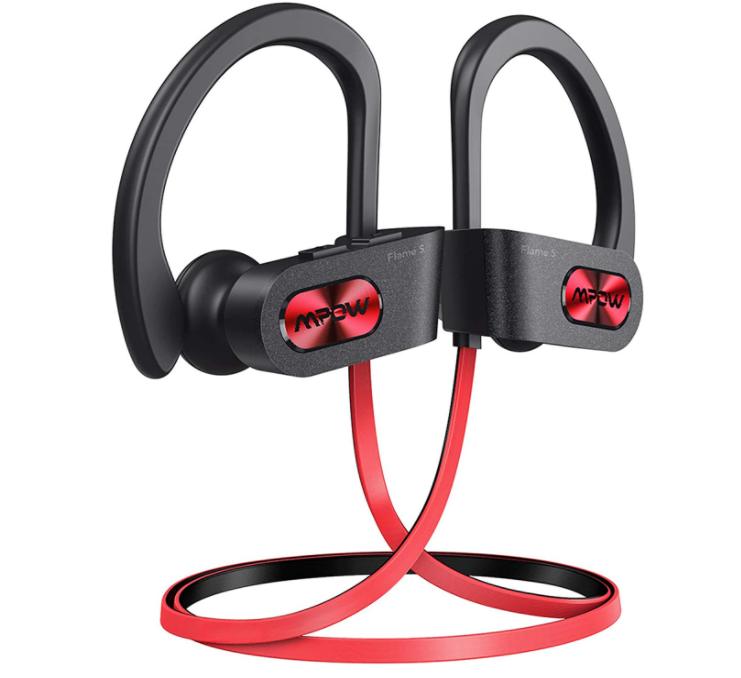 It can be difficult to find a great headphone that offers a lot of impressive features but MPOW just delivered that elusive quality with this set of cans. With these headphones, you get a variety of interesting features, you just have a bit of everything and there are no strong reasons to dislike them. These headphones are great because of their excellent comfort, sweatproof design, and great sound quality. You also get to enjoy about 7-9 hours of playtime with these cans.
With the steady fit, active users now have a set of cans that suit their active lifestyles. It has a sweatproof rating of IPX7 and you can rest assured that adverse weather conditions and excess moisture won't ruin these babies. There are in-line button controls incorporated into the design to help you take hands-free calls, control volume, skip songs, or go back to the previous song. Connectivity is steady and unwavering so you won't have to worry about skipping music or dropping calls unnecessarily.
These headphones impress on all sides. From great comfort to excellent audio delivery and on to their lightweight and sweatproof nature, these sets of headphones offer a fair bit of everything! The battery life is also good enough to sustain you through some long distances jogs without demanding a charge. If you are active or looking to get active, get yourself these headphones, they will fit your new lifestyle.
10. Sennheiser HD-1 In-ear Wireless Headphones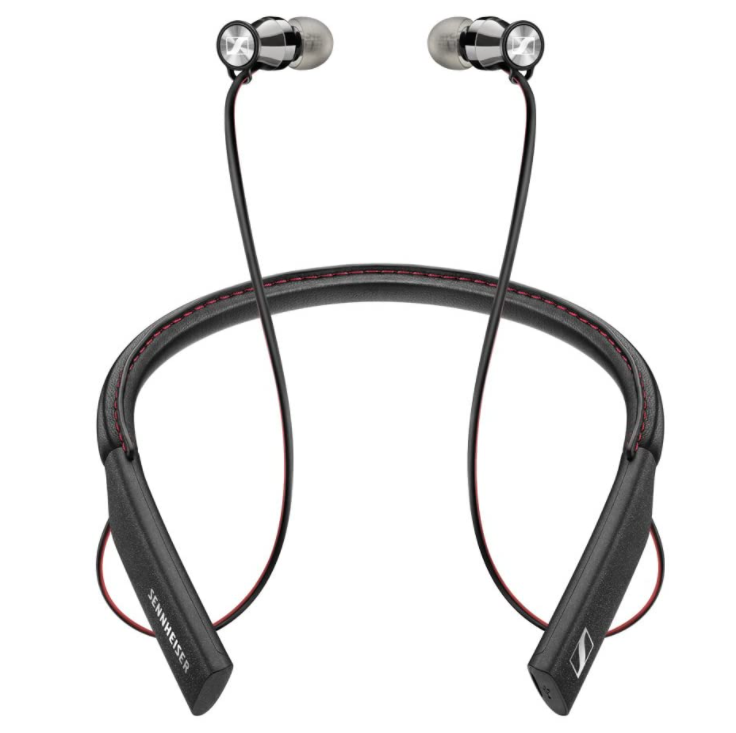 The sound coming out of Sennheiser's HD-1 is the sound of the age and not some old outdated signature. You enjoy the kind of well-balanced sound that is not to be compared with the sound of other headphones. The mids are not overpowered by the bass, you will find a bass that sits on its own space without encroaching on that of others. You also get to enjoy the wireless range offered by Bluetooth v4.1. You can get about 10hours of continuous battery life on a quick 1.5hour of USB charge.
These in-ear headphones are subtle and offer you that comfort you seek. The comfort you enjoy comes courtesy of the headphone's ergonomic design. The design of the HD-1 is appealing and the headphones allow you to enjoy clear and crisp sound during calls or music enjoyment. There is an external switch for controlling volume and these headphones fit neatly under your collar.
Comparison with other headphones on this list is a bit of a head cracker. The HD-1 offers exceptional sound quality and serves music lovers well. If sound quality is your major desire, then this pair will serve perfectly.
Final Thoughts on best neckband headphones
Here are a few reasons why neckband headphones are great for you: excellent comfort, good battery life, and outstanding sound quality. They are built to offer a steady fit that keeps them on for long sessions. All the products listed above will serve your purpose well although some will definitely perform better than others, just pick what best suits your purpose. We hope you found this article helpful in your search for the best neckband headphones.