Choosing the best headphones for ear health is vital. Did you know that the number of people with serious hearing problems is expected to double by 2050? According to a report by the World Health Organization, we are actively damaging our ears, and we mostly do it by listening to music. Not cool.
So, how can we continue to enjoy our favorite tunes while also taking care of our ears? Well, there are a few solutions. To start with, we can turn down the volume, and avoid listening to music for longer than 8 hours at a time. Then, there's the equipment we use. Noise-canceling headphones for ear health are a step in the right direction because we don't need to play music as loud when we use them.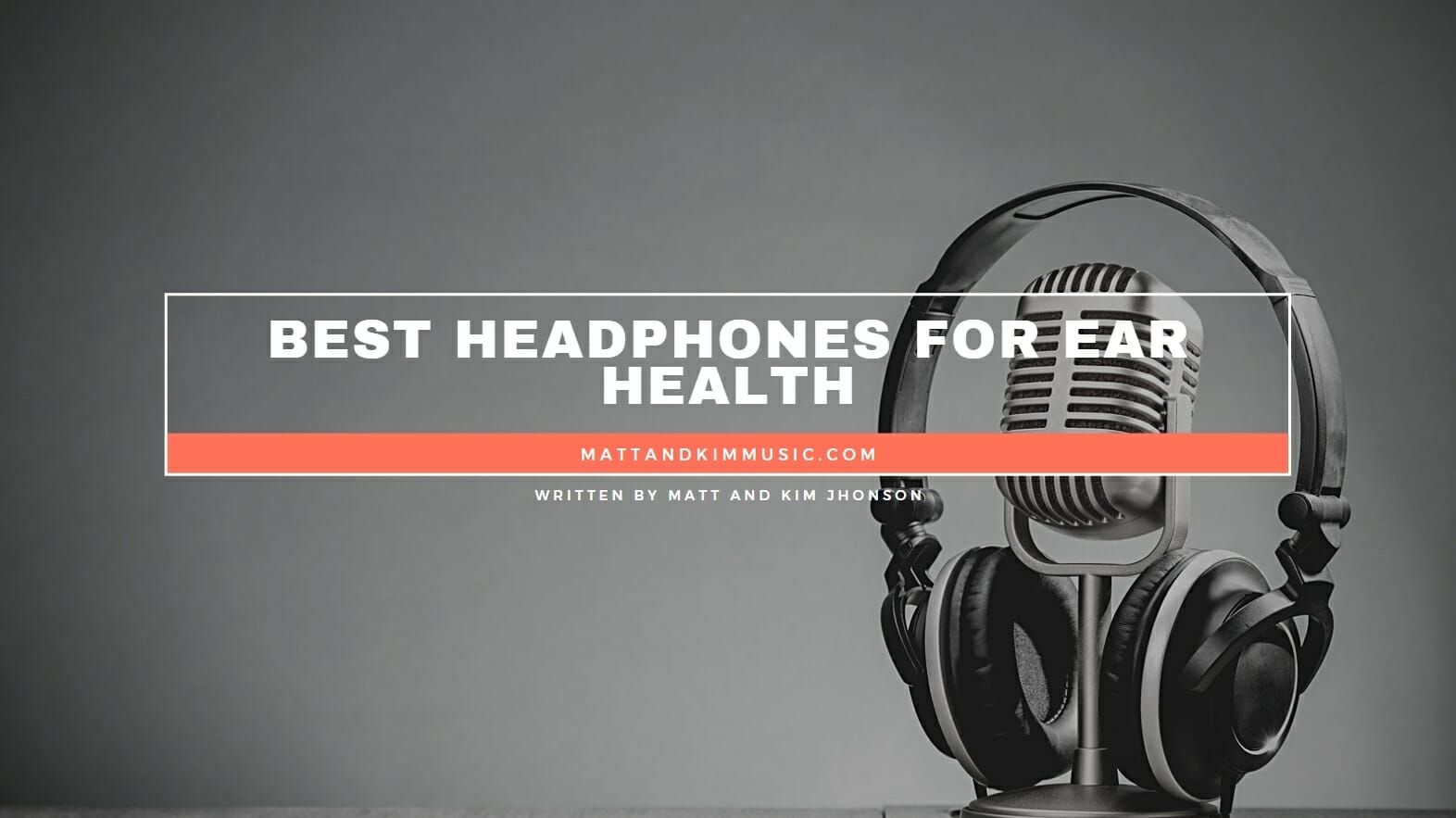 To bring you the best headphones for ear health, we've put dozens of candidates to the test. These are the ones that made the cut – not just because they have some of the best ANC (active noise-canceling) technologies in the industry, but also because they deliver pristine sound, and come equipped with plenty of extra features. Let's take a closer look!
Best Headphones for Ear Health in 2020:
1. Bose 700: The Best ANC Headphones for Ear Health
The Bose 700 are smart, sleek, and super friendly with your ears. The headphones come with 11 different levels of noise-canceling, so you can set them up exactly as you like them. Because they can block out all external noise, you don't need to turn them up as high in order to really enjoy every sound. Your ears will thank you for it.
You can use the Bose 700 indoors or in the studio, but you can also take them outside. There's literally no external sound that these bad boys can't cancel out. The design is extremely comfortable, and the headset is adjustable, so once it's on, it stays that way. Feel free to work out, jog, or – why not – do some yoga.
Features:
Fully customizable sound. If you want to block out all the world, you can. If you want to let in some ambient sound, you can do that too. And when you want to engage in conversation, you can disable noise canceling with a simple touch.
Signature EQ technology. Your music will be clear and detailed at any volume. You don't have to damage your ears to fully experience your favorite songs.
Intuitive controls. Skip songs, control the volume or pick up calls just by touching your earcup.
Excellent call quality. The microphone system will detect your voice and your voice only. Noise is automatically blocked out.
Pros:
Perfect for music, equally useful for professional calls on the go
The best active noise-canceling technology in the industry
Comfortable design
Cons:
Expensive
Can't be folded
2. Jabra Elite 85h: The Frequent Traveler's Best Headphones for Ear Health
If you spend a lot of time outdoors, the Jabra Elite 85h could be your new best set of trusty cans. These headphones have a decent noise-canceling tech, and they sound phenomenal. But more importantly, you don't have to baby them at all. They're sturdy, light, and foldable, so you can take them with you wherever you go. They're also certified rain resistant, so you don't have to put them away if there's a light drizzle.
The Jabra Elite 85h is designed to suit your hearing perfectly, so you don't have to turn them up to make the most of your music. Instead, you can use the Jabra Sound+ app to personalize the sound and make different ANC settings based on your environment.
Features:
Adaptable sound. The SmartSound technology takes input from your environment and adjusts the sound to give you just the right level of ANC.
HearThrough. When you talk or when someone is talking to you, noise-canceling is automatically adjusted to make the conversation possible. You don't have to drop eye contact or look at your phone.
Sharp music. The 40mm drivers have one job and one job only: to deliver crystal-clear sound, even at low volumes.
Long battery life. The Jabra Elite 85h can last for up to 36 hours without a charge, even when ANC is on.
Pros:
Compact and light, perfect for travel
Rain resistant, with nano-coating for internal components
Adaptable ANC
Cons:
Expensive
Slightly heavier than the Bose 700
3. Anker Soundcore Life Q20: The Best Low-Cost Headphones for Ear Health
Not everyone wants to spend hundreds of dollars on a pair of cans, but we all have to protect our hearing if we're going to enjoy our favorite songs over the years. Enter Anker Soundcore Life Q20, the headphones that mix good sound and decent noise-canceling at an affordable cost. With a price tag that is well under $100, this headset is friendly with your ears, and your wallet. Just the way we like it.
So, what can you expect for the cost? The headphones are Hi-Res audio certified, so you can depend on them to render sounds beautifully. They also come with Life Q20 active noise-canceling, which means that they'll block out about 90% of all external sound. Whether you're on the bus or a plane, you can pop them on and go to your happy musical place without hurting your ears in the process.
Features:
Outstanding clarity. The headphones can reach frequencies up to 40kHz, which is extraordinary for this price range.
BassUp technology. Love the bass? So do we. These trusty cans come with an extra setting for amplified bass, and it rocks. Best not overuse it though.
Hybrid ANC. A set of internal and external microphones identify noise and cancel most low and mid frequencies.
Ergonomic earcups. Although the headband is a bit large, the swiveling earcups fit perfectly.
Pros:
Super affordable
Impressive sound and ANC for its price range
Solid, but comfy build
Cons:
The headband is a bit large
The sound profile isn't as well-balanced