Noise cancelling technology is special. As opposed to noise-isolating headphones, noise cancelling headphones do not eliminate outside noise by physical insulation. They sport a mini microphone inside the ear cups that receives the environmental noise from outside. It then stimulates a frequency response that counters the outside noise, hence, cancelling a good amount of ambient noise.
It can be refreshing sometimes when you listen to the sounds of nature or the people around you. But sometimes, it isn't. Anyone who rides the subway every day will understand just how important it is to be able to zone out of the world to protect your hearing and sanity. Noise cancelling headphones are useful for everyone. The noise cancelling feature is needed if you're a frequent commuter, you're always in busy places, or you're working at your desk.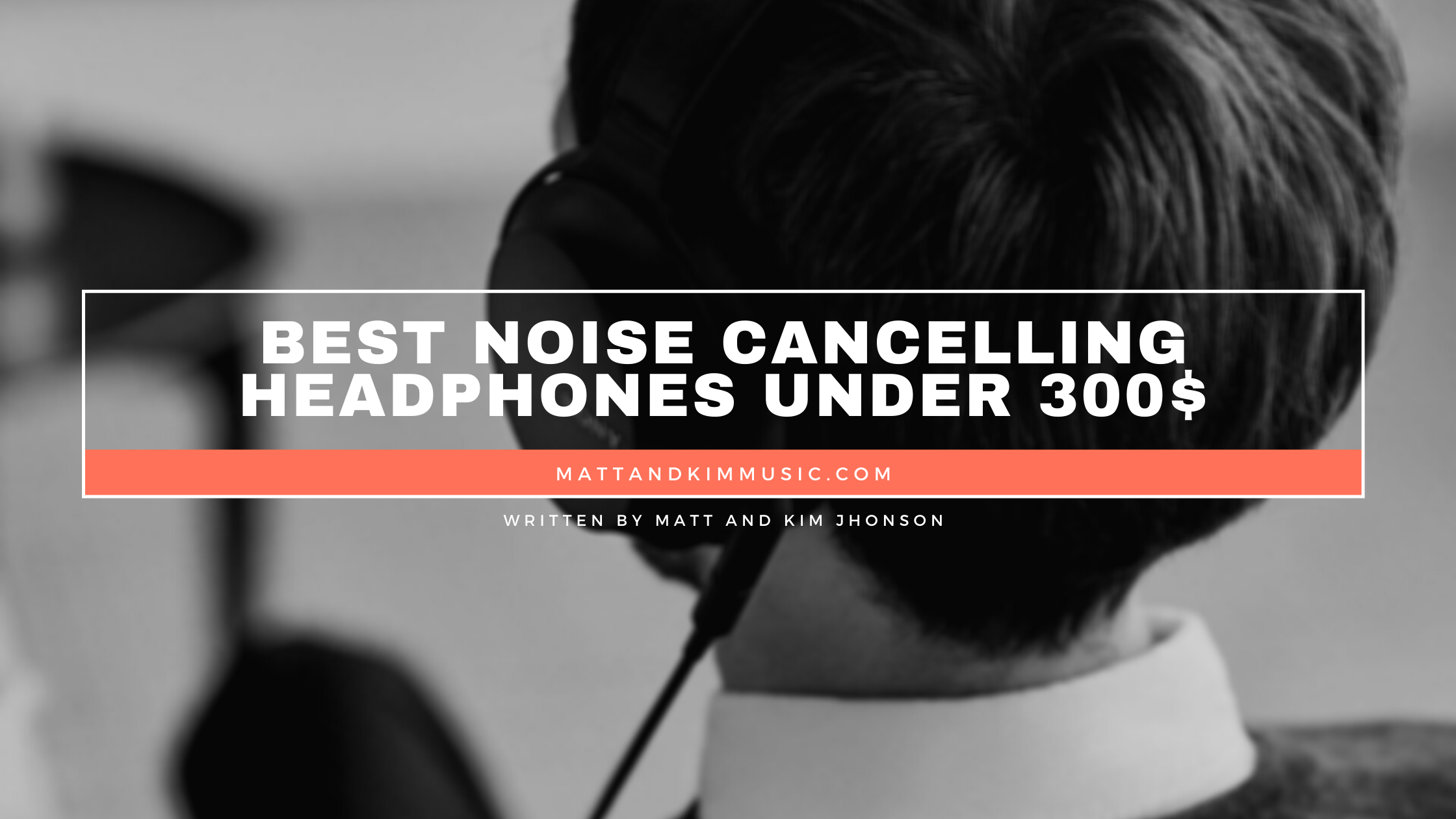 Headphones with this feature have become really popular among people who live in cities and use the train/subway daily. There are plenty of options in the market, and some of them are rather pricey, so we have made a list of the best noise cancelling headphones under $300 to guide you.
Best noise cancelling headphones under 300:
1. Pioneer SE-MS9BN-B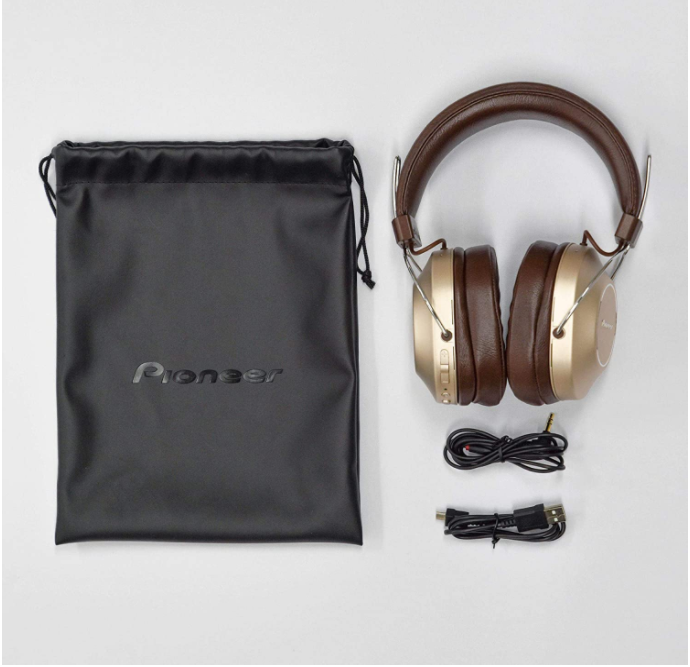 The SE-MS9BN-B is one of the best active noise cancelling headphones from Pioneer. For a price considerably less than $300, the highly-rated SE-MS9BN-B is affordable and offers you incredible sound quality. It also offers you 24 hours of uninterrupted use even when the ANC is active. It has Bluetooth 4.2 abilities which makes it a convenient device.
Pioneer headphones are recognized for their outstanding sound quality, and the SE-MS9BN-B does not disappoint. It sports 40mm drivers which deliver a powerful sound and CCAW coils that pick up and reproduces all the frequencies with great clarity. The are well balanced headphones with brilliant trebles, clear mid notes, and deep bass.
Pioneer SE-MS9BN-B has decent noise cancelling abilities. Note that other headphones on this list offer better noise cancelling abilities. However, these headphones are ideal for you if you prefer slight noise cancelling so you can stay aware of your environment. You will not go wrong with these headphones. We recommend them because they are comfortable, well built, sound great, and have reasonable noise cancelling functions at an affordable price.
2. Plantronics Pro 2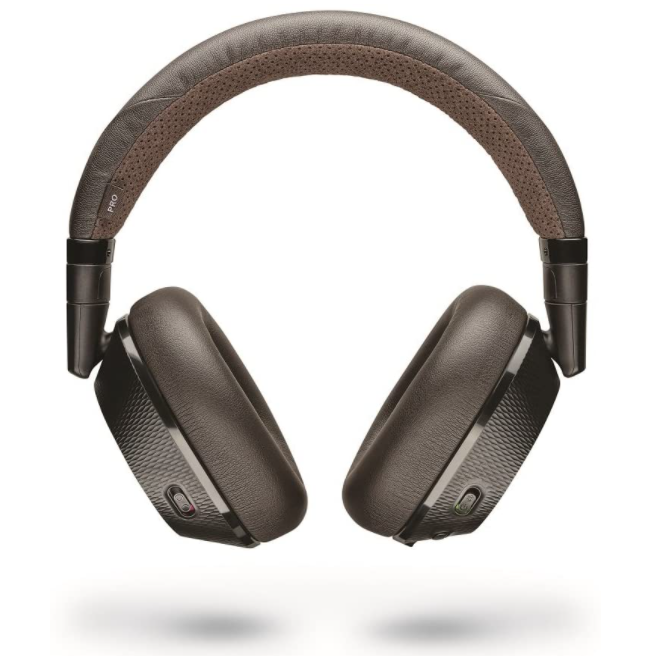 The Plantronics Pro 2 is a great pair of noise cancelling headphones you can get for below $300. The package includes a cool carrying case, micro-USB charger, and a 3.5mm AUX cord. The battery gives you 24 hours of listening time. The wireless range is incredible at between 70 and 100 feet. Even better, the sound quality is superb. The bass output is close to perfect while the treble is brilliant and the mid notes are punchy. The Plantronics Pro 2 gets a 9 out of 10 ratings for audio quality.
Something interesting about these headphones is that the music is paused automatically as soon as you take them off. There is a multifunction button located in the right ear cup which lets you take phone calls and access the voice assistant.
The left ear cup also has several controls, such as volume, play/pause, skip, previous song, and ANC switch. The active noise cancellation of these headphones is satisfactory. It is good enough to eliminate most noise from regular conversations, coffee shops, offices, and even airplane engine noise to a great extent. However, it doesn't perform well in a busy subway or on a train ride. In general, the Plantronics Pro 2 is a great choice of noise-canceling headphones that you can rely on.
3. Jabra Elite 85h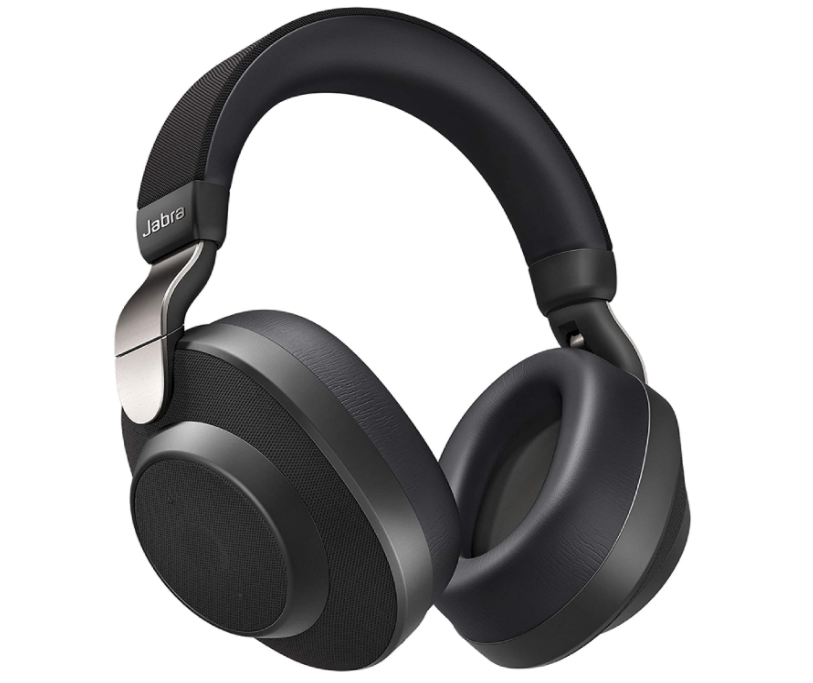 The Jabra Elite 85h is one of the active noise-cancelling Bluetooth headphones below $300 on the market. It comes with several advanced features. It delivers an almost perfect call quality. Six of the eight inbuilt microphones eradicate unwanted ambient noise. This device is equipped with Jabra's patented SmartSound Audio feature which automatically customizes your audio to the best possible sound output. The ANC works well in most environments.
The ANC ability is excellent, irrespective of whether the SmartSound Audio feature is turned on or off. Active noise cancelling is a feature that comes with some headphones which when activated, reduces outside ambient noises to a great degree with the use of negative waveform technology. It is an indispensable feature if you like to isolate yourself from background noise in a coffee shop, on the plane, traffic, etc.
Apart from the unique features of the Jabra Elite 85h, they have an excellent sound quality, sturdy build, and offer maximum comfort to the wearer. Since these headphones don't come cheap, you can expect nothing but the best performance. The audio quality is absolutely mind-blowing. You will find the headphones extremely comfortable for several hours, but what you will find most fascinating is the build quality.
Every part of the Jabra Elite 85h feels premium. It is one of the most durable sets of headphones. It is designed to last long and withstand harsh circumstances and traveling conditions. The Jabra Elite 85h is also one hundred percent sweat and waterproof. Unlike some headphones, you can sweat while wearing these at the gym without getting them damaged.
4. Sennheiser PXC 550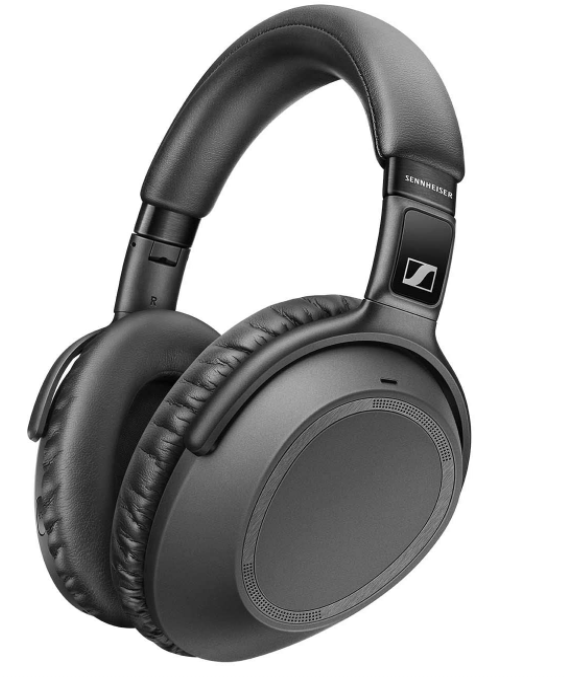 Sennheiser PXC 550 is a great pair of active noise cancelling headphones below $300. The manufacturer claims that they are designed for travel. They come with a soft case that makes the headphones compact and easy to move around with.
The battery life of the Sennheiser PXC 550 is 30 hours. The design, durability, and robust feel that they give also make them an excellent pair. You will appreciate the comfort of the PXC 550 if you prefer headphones with vast ear cups. Headphones with ear cups as spacious as these are better in passive noise cancelling.
Sennheiser PXC 550 is an expandable pair and can fit snugly on almost any size of the head. It is a very portable device since it is foldable and the ear cups are rotatable. One interesting thing about the headphone is that it powers off automatically when both ear cups are folded inwards. Likewise, it instantly powers back on as the folded ear cups are returned to their normal positions.
PXC 550 delivers very good audio quality like all headphones from Sennheiser. As a matter of fact, the PXC 550 is arguably one of the very best in terms of sound quality for headphones in this price category. The audio is crystal clear and natural, as is the call quality. You can enjoy a smooth conversation on these headphones even in very loud environments. For the price tag, the active noise cancelling of the PXC 550 is really good.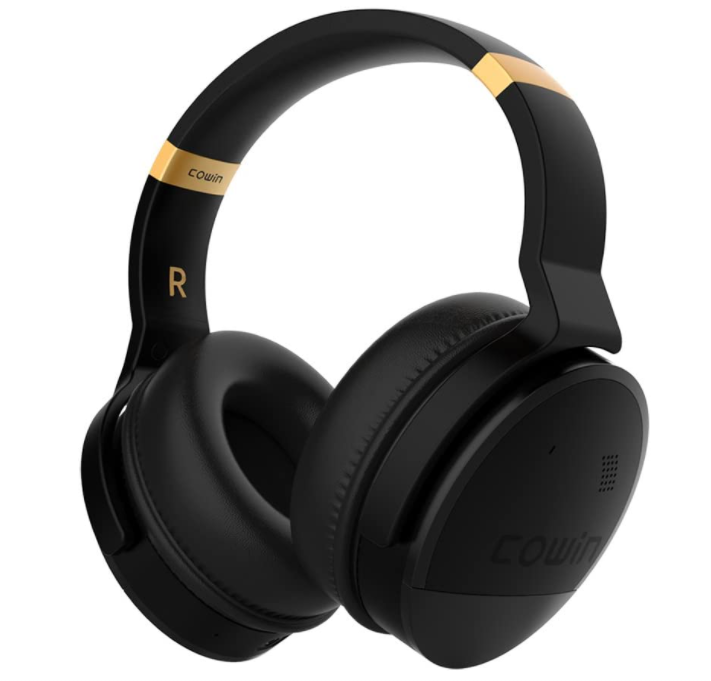 The COWIN E8 is at the end but is certainly not the least on this list. It is an amazing pair of noise-cancelling headphones selling for less than $300. You don't need to try and raise your voice during phone calls as it is able to pick up your voice and reproduce it clearly. The headphones are padded comfortably and fit tightly on the head. However, tight-fitting never gets overbearing or uncomfortable.
The active noise cancelling features of the COWIN E8 is good. It eliminates a great amount of outside noise. The headphones function very well in allowing you to enjoy some peace and quiet while at work or during your daily commute on the bus or train. They give you value that is worth $50 more than their actual cost. Unlike many ANC headphones which compromise on the sound quality, the ANC feature of the COWIN E8 does not negatively affect the audio.
The headphones are built to be rugged and durable. When evaluated along with all other mid to high range headphones on the market, the COWIN E8 is rated a 9 out of 10. Another thing you will love is the well-balanced audio quality. The headphones do such a great job at separating the frequencies of music that your listening experience is similar to being in a spacious hall filled with surround sound. The bass is robust, the mid notes are crisp, and the high notes are brilliant.
In short, these headphones are a perfect choice if you are limited to a budget of $200 and you still want a highly rated device.