If you are trying to decide which best noise cancelling headphones for the office to buy, this review will help you make that decision more easily.
Office noise can significantly affect the efficiency of an employee. Noise from office equipment, loud ring tones, and chitchats are common irritating issues at the workplace.
However, all of these distractions and noise in the workplace are avoidable when you have the best noise cancelling headphones for an office environment. You can also listen to music privately at work without making your coworkers uncomfortable and get additional clarity during conference calls. You should be careful to choose the right kind of headphones for the office.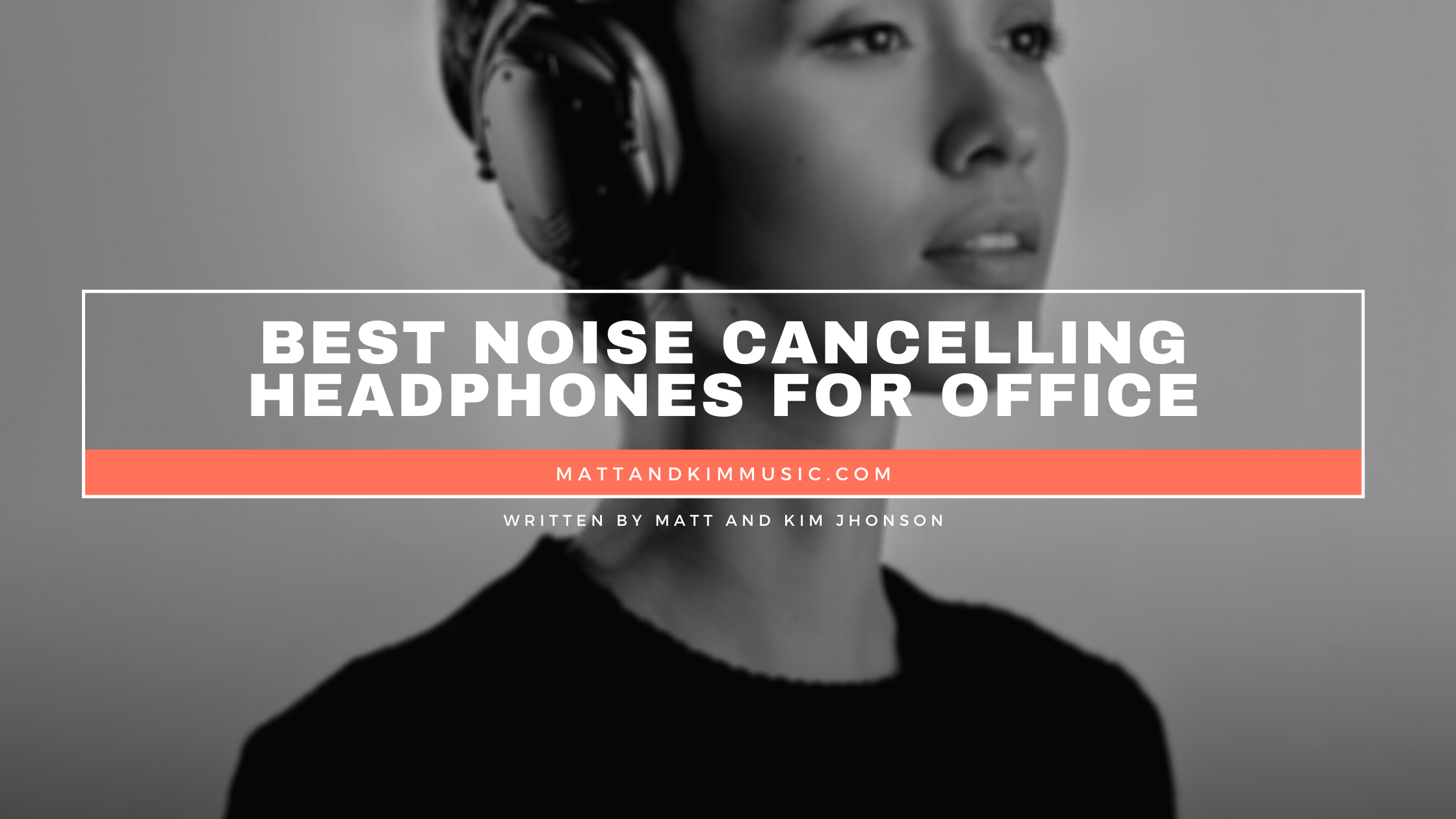 We have compiled below the best noise cancelling headphones for office. They all drown out noise and help you stay focused and be more efficient at work. Find the ideal one for you.
Best noise cancelling headphones for office:
1. Bose QuietComfort 25 Headphones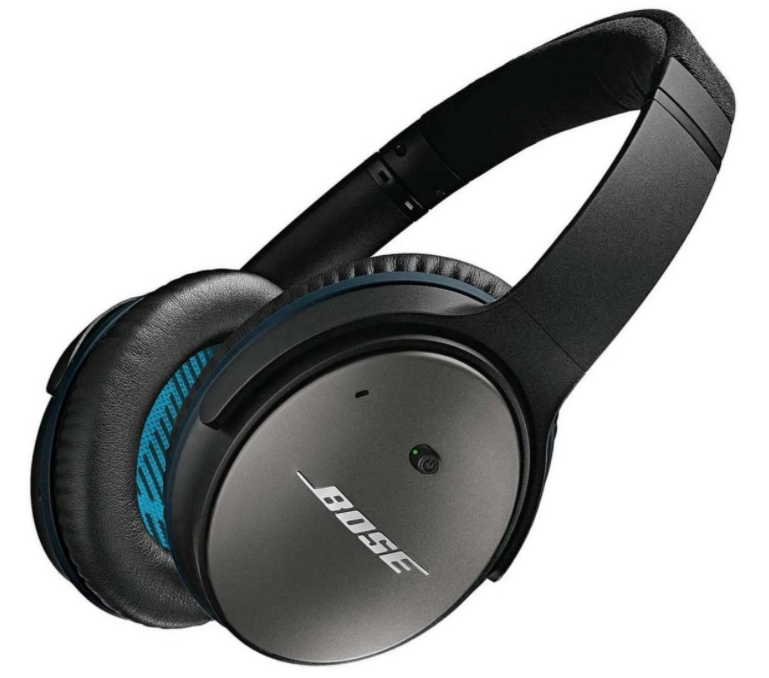 Bose QuietComfort 25 headphones drastically reduce noise. Like all other Bose headphones, this one gives out deep, intense, and well-balanced sounds, letting you enjoy private and peaceful moments while you're at work.
It is equipped with the latest Bose Active EQ and Triport technology. These are responsible for the crisp, crystal clear sound delivery. It is also light weighted and comfortable and you can wear it throughout a long shift because it fits snugly around the ears.
Bose QC25 is ideal for you if you are an Apple user. You can control these headphones with any apple device including iPhone, iPad, and iPod. All you need to do is give a voice command on your device via the remote or inline mic and you can easily control all the music functions. The audio quality offered by this wired Bose QC25 exceeds that of any of Bose's other Bluetooth models.
These headphones produce deep, detailed, crystal clear, and natural music. The quality of this model is not inferior to recently released models. You will surely get the best of the device's potentials if you are an Apple user.
The QuietComfort 25 Acoustic Noise Cancelling Headphones from Bose definitely deserve to be named as one of the best noise cancelling headphones for the workplace. You should consider choosing this pair to use in your office environment.
2. BesDio Noise-Cancelling Headphones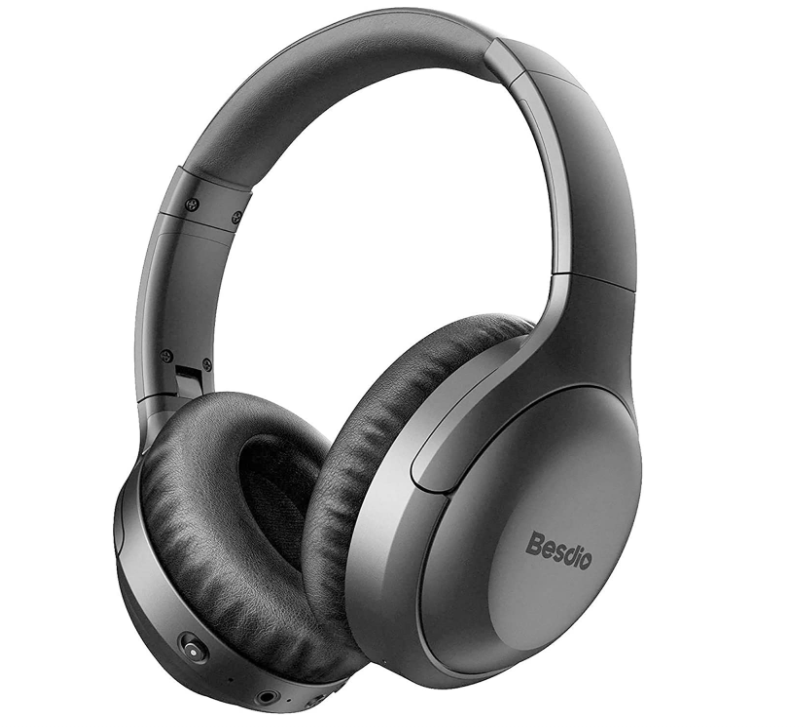 BesDio noise cancelling headphones come with a quick charge feature that lets you have two hours of listening time after a five minutes charge. It also has the full charge option that lets you enjoy the advanced ANC technology of the headphones for up to 30 hours after a 100% charge. Thus, you have enough time to complete your work at the office before the battery runs out.
The best thing about BesDio headphones is the price. They are around the ear headphones which are a great option if you have a spending limit. Note that when you buy decent noise cancellation headphones for work at less than $100, you won't get as much quality from them as you would get from the more expensive headphone models in this review.
Though the quality of BesDio NCH is decent enough, there is a clear difference when you compare its performance to the other headphones. For example, while the ANC drowns out soft noise like one from a printing machine, it does not give perfect quietness.
Nevertheless, BesDio ANC are great headphones for their price. They give you a good degree of concentration to work with. Hence, they are suitable noise cancelling headphones for the office environment.
3. Sony WH-CH700N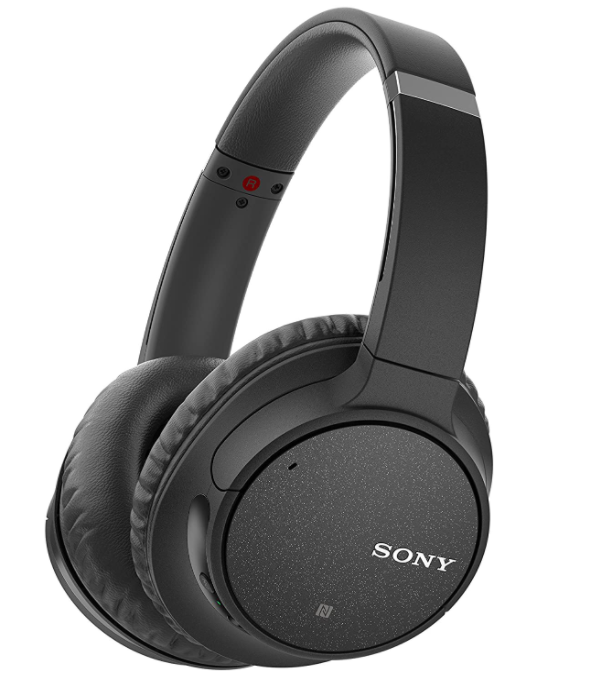 Sony is a highly prestigious brand that never delivers anything short of expectations and the WH-CH700N wireless noise cancelling headphones are another proof of this. You will enjoy a wide frequency range and superb deep bass while listening to your music on these headphones, thanks to the 40mm dome drivers. The great sound quality is also complemented by its one-push Artificial Intelligence Noise Cancellation (AINC).
The battery lasts up to 35 hours. It is also equipped with a supplementary wire that keeps playback on when the battery runs out while you're listening to your favorite songs. Sony WH-CH700N headphones are a great choice for you if your work keeps you constantly on the go.
Like its Bose counterpart, this headphone comes with Alexa built-in feature which provides you with access to information, music, and more. With just a simple touch, you can easily access what you need. It is also convenient to travel with because it has a hands-free calling feature.
Sony WH-CH700N is full of handy features that will make you fall in love with it. The one we found most interesting is the Digital Sound Enhancement Engine (DSEE) which optimizes the quality of compressed music files. DSEE is a very important tool to bring out the best in your favorite songs, in a time where almost all digital files are compressed to save space. In addition, this feature makes the music sound more similar to the original recording.
Sony WH-CH700N also stands out in terms of comfort. The oval earpads are soft, and the slider headband is adjustable to give you a comfortable and snug fit irrespective of the size of your head.
Sony WH-CH700N helps to considerably reduce distractions and lets you enjoy spending time working at the office. This is what makes it one of the best noise cancelling headphones for the office.
4. TaoTronics BH060 Noise-Cancelling Headphones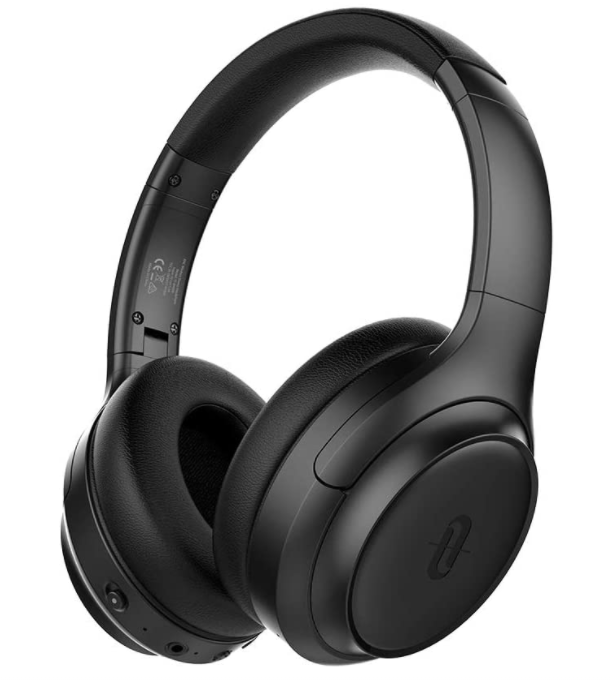 TaoTronics BH060 is the latest release from TaoTronics. It is one of the best budget headphones and drowns out irritating ambient noise in the office while you enjoy listening to music.
The 40mm large aperture drivers produce mind- blowing bass and high-frequency tunes. It works with Bluetooth 5.0 connection which lets you enjoy going wireless. TaoTronics BH060 is one of the numerous headphones that primarily work to reduce noise.
If all you want is to eliminate background noise, these headphones have you covered. They are also very comfortable to wear.
TaoTronics BH060 noise cancelling headphones have a wireless function. The ear cups are 90 degrees rotatable and made with pillow-soft protein, and the headband is flexible. The headphones are light weighted and never feel too heavy even when you wear them till the battery runs out.
A disadvantage of this product is that the sound is distorted. TaoTronics BH060 is not the best headphone when it comes to audio quality. However, for a price of less than 100 dollars, it offers great value for money in terms of comfort and noise cancelling features. For a low budget, TaoTronics BH060 is one of the best noise cancelling headphones for the workplace.
5. COWIN E7 Headphones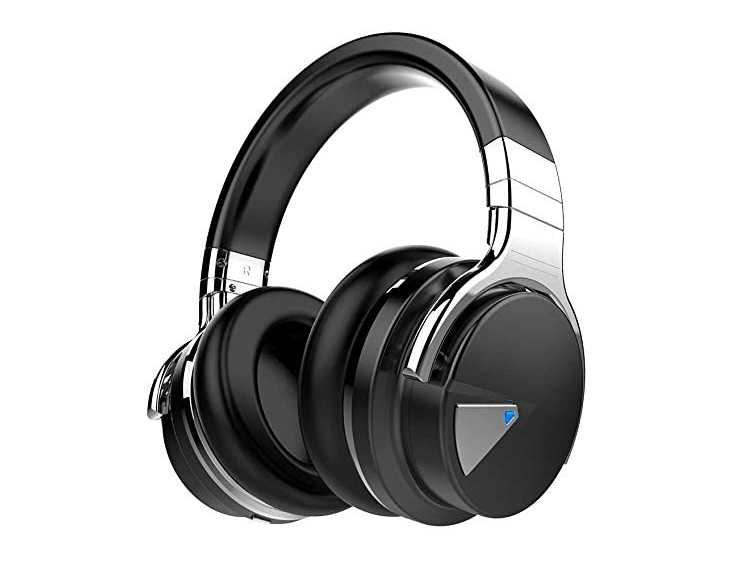 Coming at a price of less than 100 dollars, Cowin E7 active noise cancelling headphones are another pocket-friendly set for you. They help you work with full concentration on your tasks at the office by cancelling out low-frequency background noise from the busy office. The ear cups are built with protein ear cushions and are as soft as a pillow. They are very comfortable to wear for as long as needed. The battery life is also impressive at 30 hours.
This device is for you if you're a true blues music enthusiast and you're on a budget. You will enjoy using the Cowin E7 if you appreciate the details in music. It is equipped with 40mm large aperture drivers that bring life to sounds. The bass output is deep, guitars are precise, percussion is crisp, and the vocals very clear.
In addition to cancelling out low noises, these headphones are able to pick up subtle details in your tunes. They give absolute delight to your ears while you're working.
The headphones also come with an easy control feature with which you can turn the ANC on or off, adjust the volume, and take calls. Though these headphones are great, they are not perfect, especially since their price is so low. The in-built mic can make your speech distorted when making calls. If you don't intend to make much use of the mic, then the COWIN E7 headphones are a great choice.
These headphones perform excellently in their primary function of noise cancelling. You get a great sound quality that exceeds the value of the price. The COWIN E7 performs best among headphones below $100. Hence, it is an ideal pair of affordable noise cancelling headphones for office.