If you are returning to school anytime soon, you may need to get yourself a nice pair of noise canceling headphones that will help you to navigate the world of long study periods. If you wish to acquire the best noise cancelling headphones for studying, there are certain specific features you should expect to see. Excellent comfort and long-lasting battery are non-negotiable which nice extras like noise-cancelation and integrated voice assistants will serve you well too.
Irrespective of your reasons for acquiring headphones, you should always consider the price. Of course, as a student, your budget will be pretty tight. You will find in the collection below some 'no-frills' budget headphones sitting side by side with some premium models like the new Sony WH-1000XM4.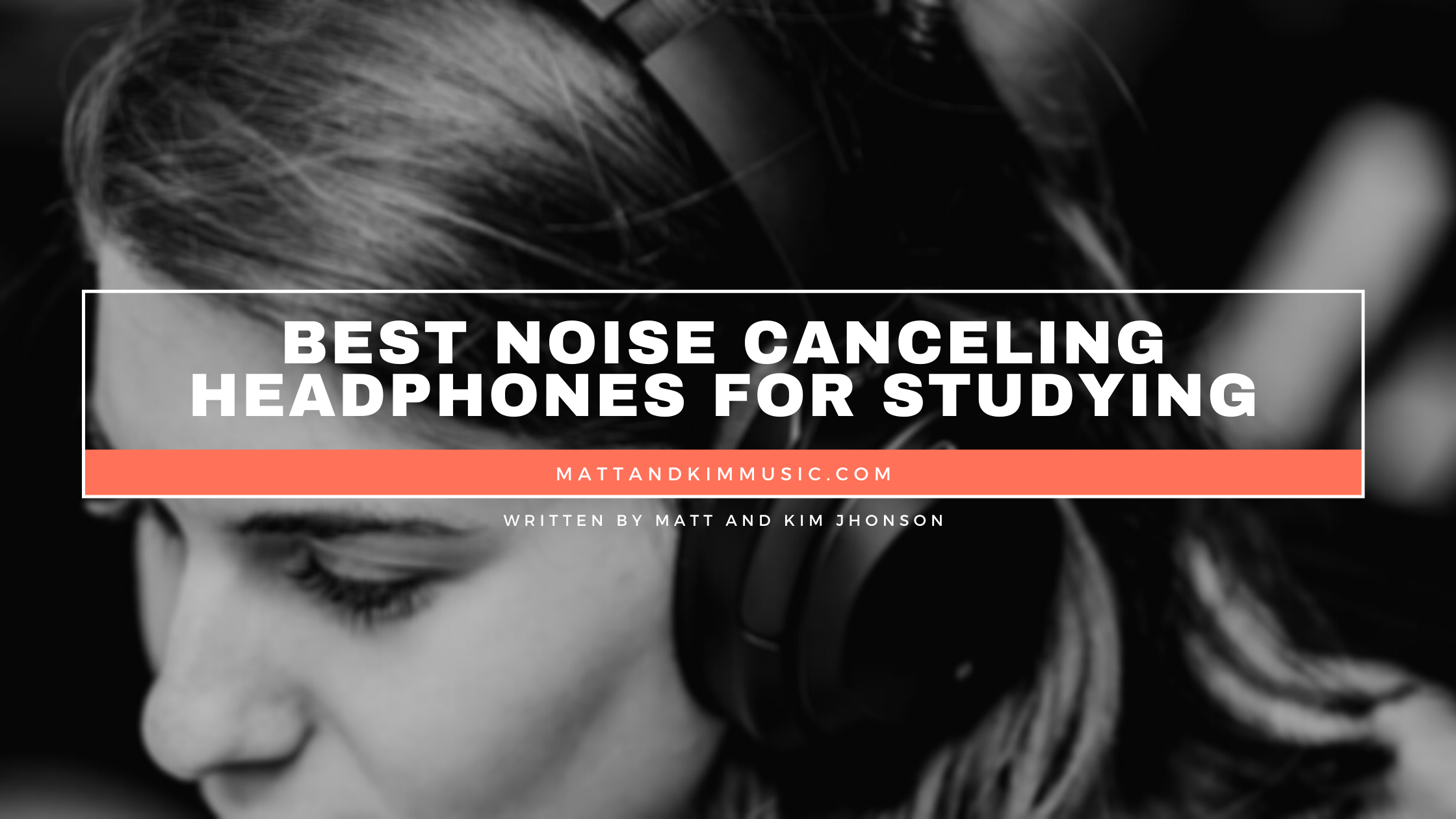 If you are the type with a big budget, you should definitely go for the higher-spec headphones, they are worth their prize. If on the other hand, you are on a tight budget, do not worry, you don't necessarily have to break the bank to acquire a reasonable pair of headphones for school.
If you want to discover some of the best-rated noise cancelling headphones for students available in the market. Come, let's take you on a tour.
Best noise canceling headphones for studying in 2021:
1. Sennheiser HD 4.50 Headphones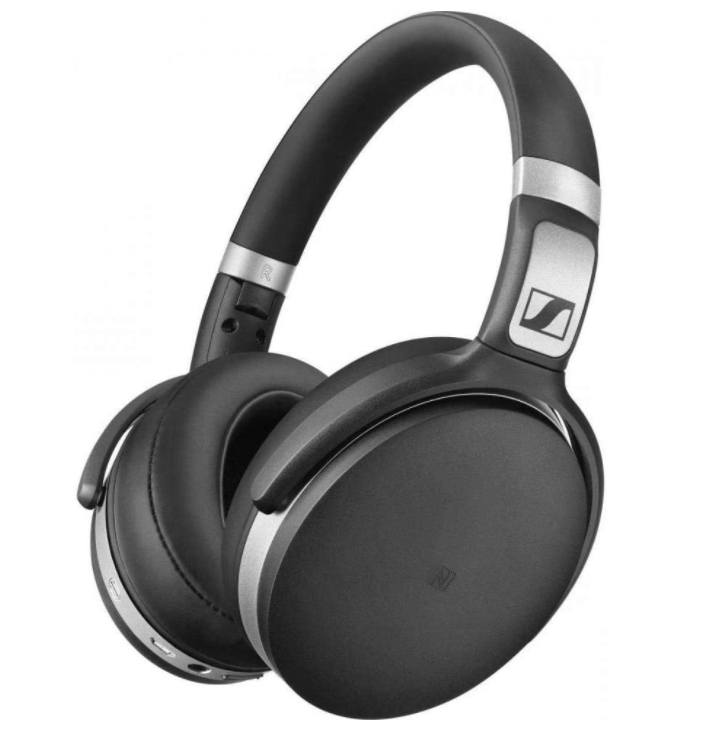 The Sennheiser HD 4.50 Headphones are fully wireless and produce incomparable sound quality. They come equipped with active noise cancellation which reduces ambient noise to the barest minimum and allows you to enjoy the best sound quality at all times.
You can easily change tracks or make phone calls on these headphones via the controls on the ear cups. It has a battery life running up to 19hours which means you can enjoy the use of these headphones for a very long time without worrying about time.
There are enclosed cables available and you can connect the headphones to them to enjoy battery-free listening. Even with this, you are guaranteed comfort and excellent quality.
If you have tried to learn about high-quality headphones for students, then you must be familiar with the Sennheiser brand. The only drawback to these headphones is that you may not be able to use them while they are being charged but there are lots of professional features here to make you fall in love with them in a short time. In the end, you will forget whatever you had set out to find and swoon over the Sennheiser HD.
2. Bose 700 Noise-Canceling Headphones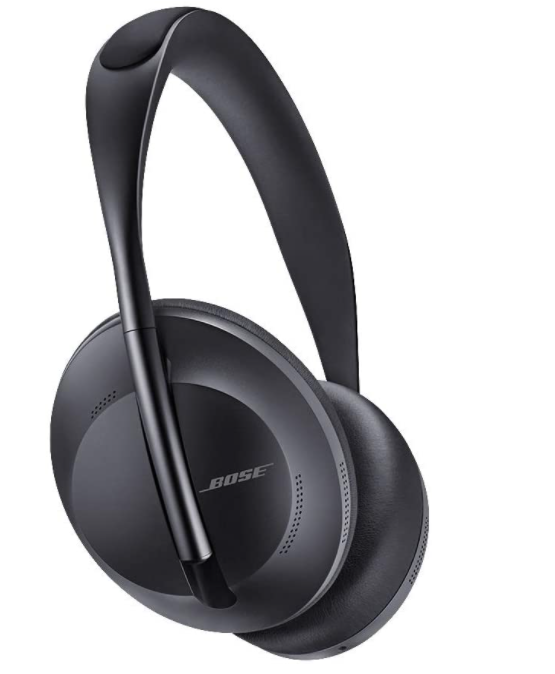 The Bose 700 are excellent noise-canceling headphones for studying which are optimized for Google Assistant. These headphones allow you to enjoy music in complete comfort for long hours at a stretch. They have stainless-steel headbands and angled ear cups to ensure a perfect fit at all times.
Wherever you may be, you can talk to Alexa easily, enjoy music, and take control of the distractions around you. What the Bose 700 offers you is a mixture of excellent comfort and noise-cancellation everywhere and every time.
The price of these cans is on the high side but the sound delivered by these headphones is of the highest quality. It comes with a four-microphone system which allows you to distinguish your voice from any other sound around you.
There are a lot of other listening pleasures you can enjoy with these nice cans besides music. Weather, navigation, and more are available for your satisfaction. There are eleven different ways to cancel ambient noise using these headphones which is an added value for you.
3. Sony WH1000XM3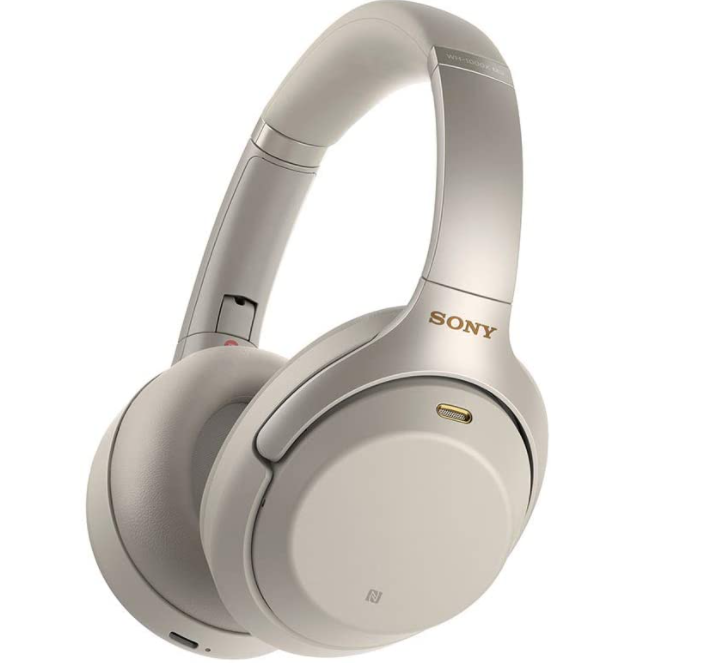 The Sony WH1000XM3 comes with an over-ear design. They are compatible with Alexa, a feature that provides full freedom when all you desire are noise-canceling headsets for studying or taking care of work.
With these headphones, you get to enjoy a soundproof experience that allows you to hold a conversation with anyone at any time simply by covering the earcup which brings down the music volume.
The sound quality on the Sony WH1000XM3 is off the highest tier, it leaves you completely satisfied using analog amplifiers to manage the sound sufficiently. This works best on the vocals and stringed instruments.
It offers a clear and tight bass, and they didn't bleed to the detailed mids. It delivered an excellent treble performance which means that every genre sounded awesome when playing with it. Although not always, it's even more amazing when used with a laptop, the easy touch controls facilitate quick control of the volume, quick access to phone calls, and efficient activation of your voice assistant.
These headphones can be folded easily and have an ergonomic setup. They are so comfortable that you can leave them on throughout the day without feeling any pain or discomfort. You can even fall asleep with these cans on as they are specially designed to provide you with comfort irrespective of the length of time you may have them on.
Its long battery life is suitable for binging on your favorite series or listening to your favorite music, these excellent features will make you wish you discovered them earlier. It also comes with a premium digital noise-cancellation feature which can see you through any environment.
4. Jabra Elite 85h Noise-Canceling Headphones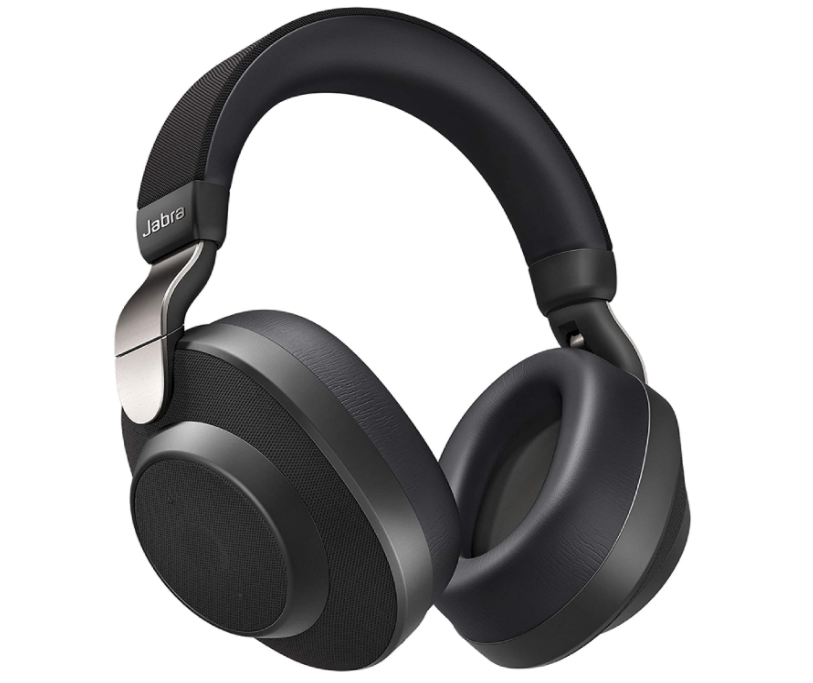 Accessible in four different colors, the Jabra Elite wireless headphones are designed to help you connect to Alexa directly. They are also perfect for blocking out unwanted ambient sound irrespective of the type or cause.
Unlike most headphones that require a learning period to understand, its controls are placed strategically for easy and intuitive access. The Jabra Elite 85h's also works passively in case of a flat battery or when you want to connect them to your PC or PS4.
It has 4 preset noise-canceling modes that are convenient in different environments; for instance, you have Active Noise Cancelation (ANC) for the Commute, in private, in public, and not at all. You can also create your profile with the Jabra Sound+ companion app, with the SmartSound mode which is an excellent bonus feature.
The Jabra Elite 85h battery life is the very best in the market, it delivers 36 hours of playback with the ANC on and 41 without the ANC. Its special super-fast charging can deliver 5 hours of playback with just 15 minutes of charging.
To show you how great they are at noise-cancelation, these headphones allow you to cancel sound from the wind.
Did you know that this wonderful headphone can accompany you anywhere at any time, irrespective of the weather condition? Yes, they are designed with special water- and rain-resistant features that protect their components and guarantee you the best headphone experience ever.
Some users have complained they do not work so well on highways but they remain the best noise-cancelling headphones for studying thanks to their sound-individualizing capacity, you get just what you want in a set of wireless headphones.
5. Apple AirPods Pro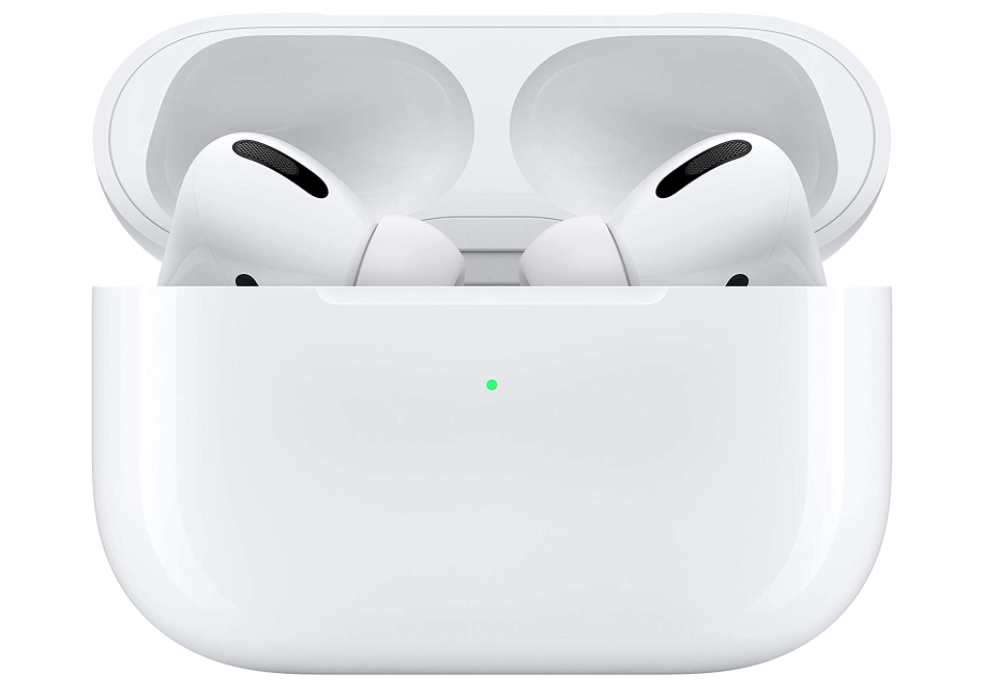 Are you looking for active noise-cancelling capabilities for your Apple device, then these headphones are perfect for you. They have sweat and water-resistant features and can be quickly set up for all of your Apple devices.
They also come with a transparency mode that allows you to listen to and connect with the world around you whenever necessary.
The Air Pods Pro headphones are designed with soft silicone and are available in three sizes, which guarantees perfect fitting for everyone.
Trust Apple to provide you with only the best noise-canceling headphones for students. It is designed with special noise cancellation features that allow students peace and quiet while studying.