Open-back headphones are just the opposite of closed-back headphones. They are designed with the back of each driver left open or vented, then enclosed with a grille to act as protection for the drivers. The design pattern ensures that the driver diaphragm can move easily with little or no resistance.
When the driver diaphragm moves freely, internal reflection and resonance are kept down to the minimum allowing for a widened soundstage and improved detail. This improved delivery is why most people prefer open-backed headphones for reference, mixing, and mastering. The major compromise is that the isolation on these headphones make them ineffective when it comes to tracking.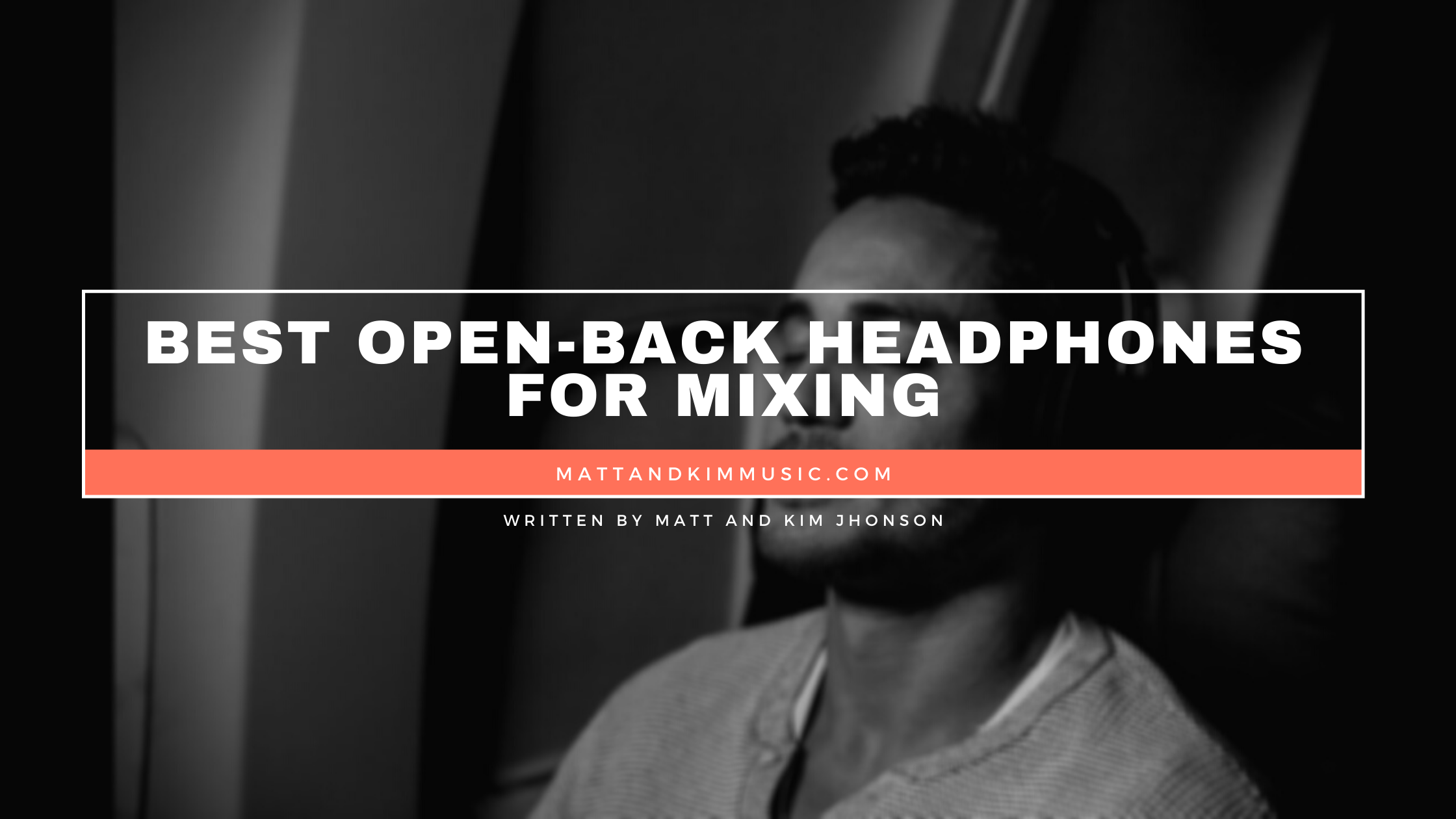 Despite the influx of new headphones in the current market, fresh information shows that the music production community continues to choose classic studio headphones over all others. If you are a part of the music community and are ready to take your music mixing up a notch with an excellent pair of the best open-back headphones for mixing, then you must read this list for the best recommendations.
Best open-back headphones for mixing in 2021:
1. Beyerdynamic DT-990 Pro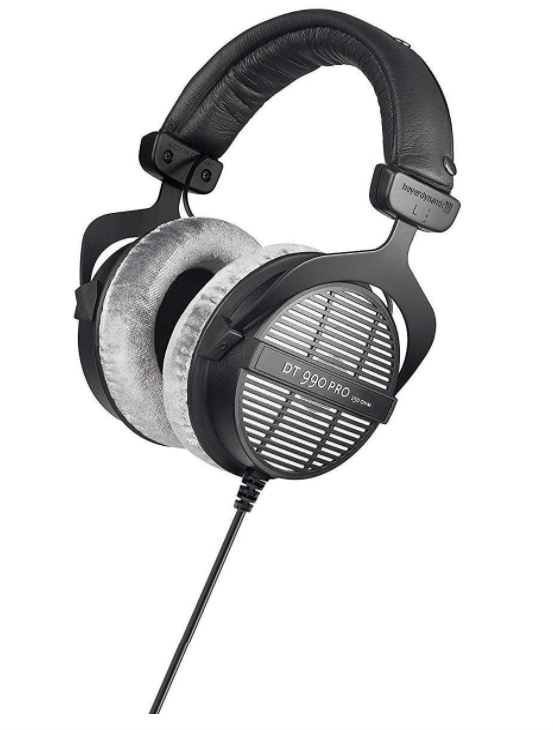 The DT-990 Pro from Beyer dynamic is a set of vibrant headphones designed specifically for studio monitoring applications. It has a spring steel headband designed with fluffy padded material to ensure perfect comfort and a stable fit. The earpads built around the earcups are also soft and help to improve comfort, you can replace them if need be. Its lightweight diaphragm and moving coil contain the same pulse features found in electrostatic headphones with tailored frequency response. You get a single-sided coiled cable equipped with a 1/8″ stereo jack plug and a ¼" adapter.
With these headphones, you are assured of accurate sound delivery with the highs crisp and clear. It has a wide soundstage and stereo image worth eulogizing. Because of the presence of soft and ear-friendly velour pads, these headphones provide excellent comfort through long listening sessions. The design is also long-lasting so you don't have to worry about changing it anytime soon.
The DT-990 are excellent headphones for mixing that are comfortable and offer hi-fi tonality with a barely relaxed midrange, it will definitely serve your needs perfectly.
2. Sennheiser HD 600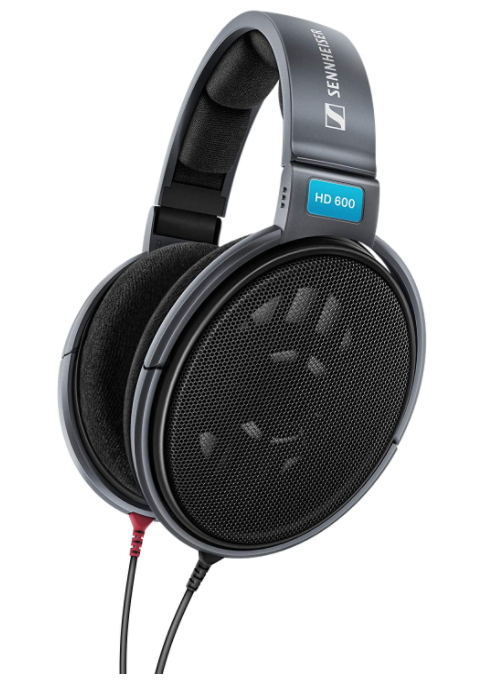 The HD600 is loved by most mastering engineers around the world. They are designed with open metal mesh earpiece covers which ensure transparent sound. It also has a lightweight aluminum voice coil for outstanding transient response and enhanced magnet systems that bring distortion down to the barest minimum. Standing waves and resonance are also at a minimum thanks to the design which favors a large, spacious enclosure.
Some of its other excellent features commended by users include near-natural frequency response, a broad soundstage, excellent vibrant range, and raw sound. You don't have to worry about fatigue or the harshness of high frequencies when you use the Sennheiser HD 600's. This is partly credited to their lightweight build and the soft ear padding.
Both audiophiles and studio engineers love the Sennheiser HD 600. These open-backed headphones for mixing have been the standard for sound quality for headphones in the same price range. There is a clamping force discomfort to get acquainted with, but as soon as the headband molds itself to your head shape, you will only enjoy full comfort through all your listening sessions.
3. Audio-Technica ATH-R70x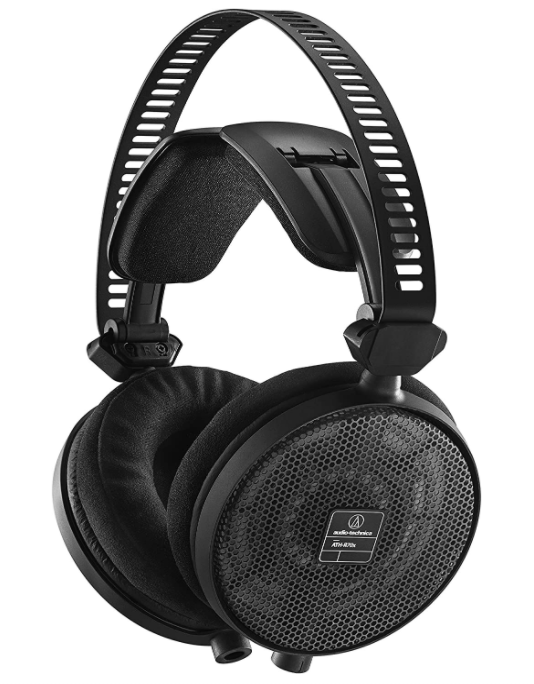 The Audio-Technica ATH-R70x is one of the professional headphones on this list. They come with a full alloy magnetic circuit design which helps to keep distortion at a minimum. It has 45mm drivers which produce broadened low and high frequencies and an aluminum honeycomb-mesh housing that ensures listeners get the natural open-back sound. Included in the package is a dual-sided removable locking cable built in such a way that the studio orientation remains accurate irrespective of how you plug it in. It has a lightweight design that ensures full comfort through long listening sessions.
Most users leave only positive feedback when it comes to discussing the build of the ATH-R70x. They are robust and have a lightweight feel to them when worn around the head. These headphones offer users a balanced and wide sound complete with reasonable bass response. It also provides clear highs and midrange. They are designed to provide a full-width stereo image giving you the freedom to form definitive pan decisions and the design of intricate sound fields not forgetting extreme sound fields too.
If you loved the Audio-Technica M series but desire something with more open sound or a pair of headphones for mixing then the ATH-R70x is the best option for you. Be sure that your interface can drive the headphones perfectly before making the purchase.
4. Sennheiser HD 650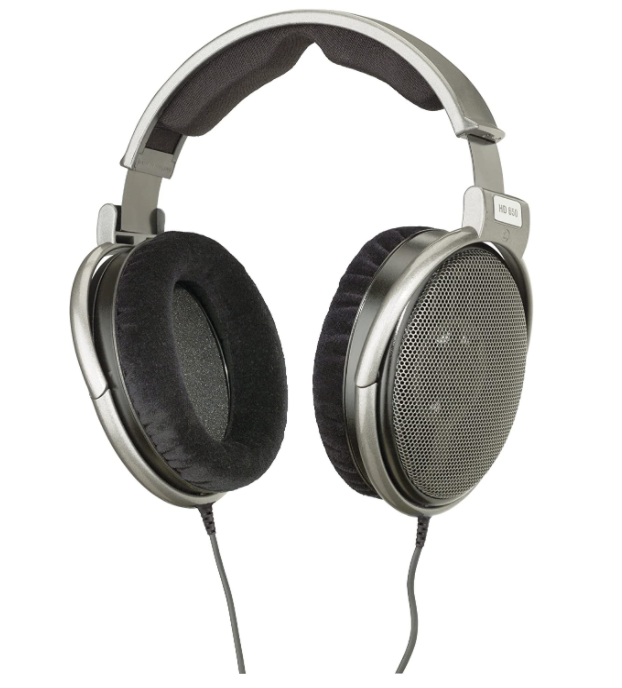 The Sennheiser HD 650 is designed specifically for audiophiles with qualities suited to mixing and monitoring. Aluminum voice coils are included in these headphones to guarantee quick transient response through all the frequency range. You are sure to get every detail of your favorite songs with the deep harmonic distortion which makes them a good fit for referencing. It has removable oxygen-free copper cables which are equipped to manage noise sensitivity.
Those who are familiar with Sennheiser will know the sound quality the brand dishes out. These pair of open-backed mixing headphones can be trusted to provide outstanding sound reproduction because of the premium quality and almost neutral sound of their drivers. You will notice the detail even in the low mids and highs, this makes it possible for users to analyze their mixes or reference another. Comfort for your ears is assured by the large elliptical design and velour earpads.
Compared to its close twin, the HD 660, these headphones offer a better bass definition and a more relaxed midrange. If the HD 600 appears a little flat or you desire something with a better hi-fi sound that can still translate your mixes, then go for the HD 650.
5. Shure SRH1840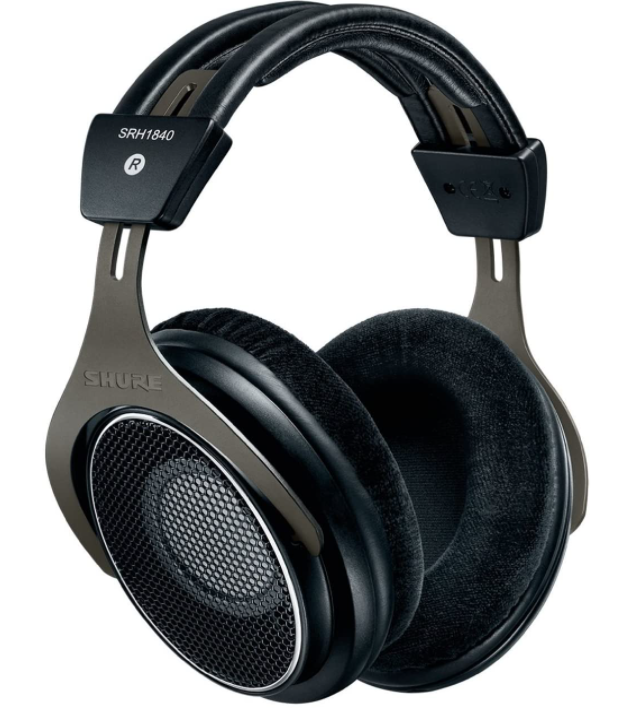 With the SRH1840 you get uniquely matched neodymium drivers designed to provide extensive highs and detailed bass. It has a lightweight aluminum alloy yoke and a slightly padded steel headband. You will find high-density and slow-recovery foam in the velour earpads. The adjustable padded headband is an advantage ensuring that your comfortable headphones can stay through long listening sessions. The dual exit cables on these headphones ensure security and are removable which makes them easy to store or replace when necessary.
The precise response of the SRH1840 places them among the best open-back headphones for mixing. It offers solid lows that are definitive, quick, and can be easily integrated with the rest of the sound. It has a detailed mid-range which is full without being too much and excellent high-frequency extension. The presentation of the transient is also excellent. The construction of this headphone is lightweight, comfortable, and long-lasting. The removable cable can be stored easily.
The SRH1840 is your best bet if you desire a headphone with a fast response time that can perceive transients better. This is truer for people looking to get the sound of the percussions right in the tweaking. With the fast transient response, you can make nicer compression tweaks and the SRH1840 does it better than others.