Do you need a new set of in-ear headphones to pair with your smartphone or tablet or need to replace the ones you use currently? Then you are on the right page.
It can be challenging to find the best earbuds that are ideal for your needs because there are several types vying for your attention in the market. There are all kinds of wired earbuds, neckband style wireless earphones, and true wireless earbuds for you to choose from.
You should consider upgrading your wired in-ear headphones after reading this review if you haven't thought of doing so before now. The headphones we recommend show that you don't have to part with a fortune to improve on the sound quality you get.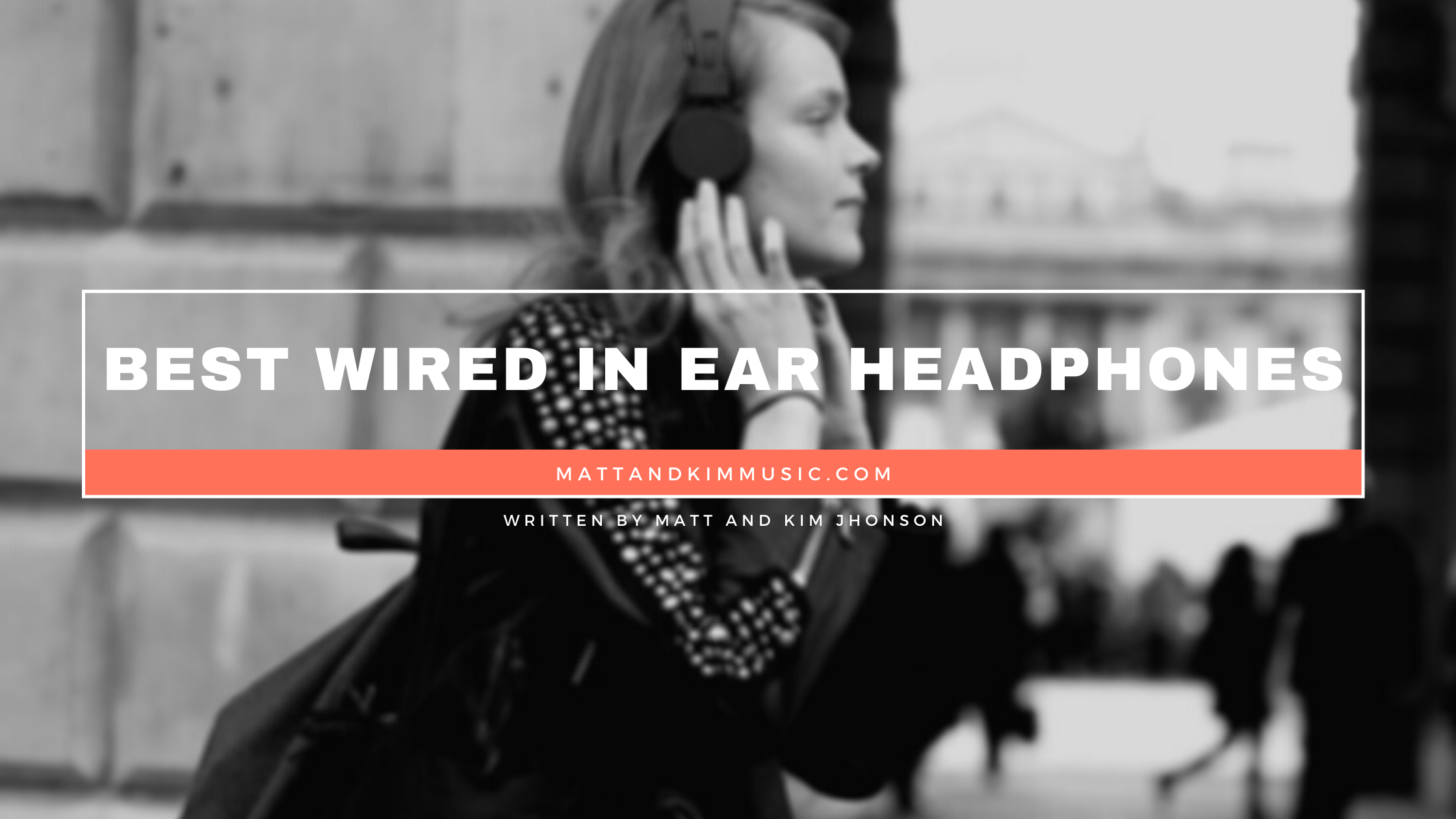 You can go for more expensive headphones if you have a bigger spending limit. You should actually consider this if you use a premium portable music player filled with high-resolution music.
Unlike over-ear headphones which mostly look big and feel heavy, the best-wired in-ear headphones give a more subtle listening experience and since they have a snug fit, they provide reasonable levels of isolation from outside noise.
Anyone can find a suitable pair of wired in-ears on this list, whether you're looking for budget headphones, premium in ears, or noise-canceling headphones. We have tested all the wired in-ear headphones recommended below, so you can rest assured that anyone you pick will do a great job.
Best wired in ear headphones in 2021:
1. Klipsch T5M Wired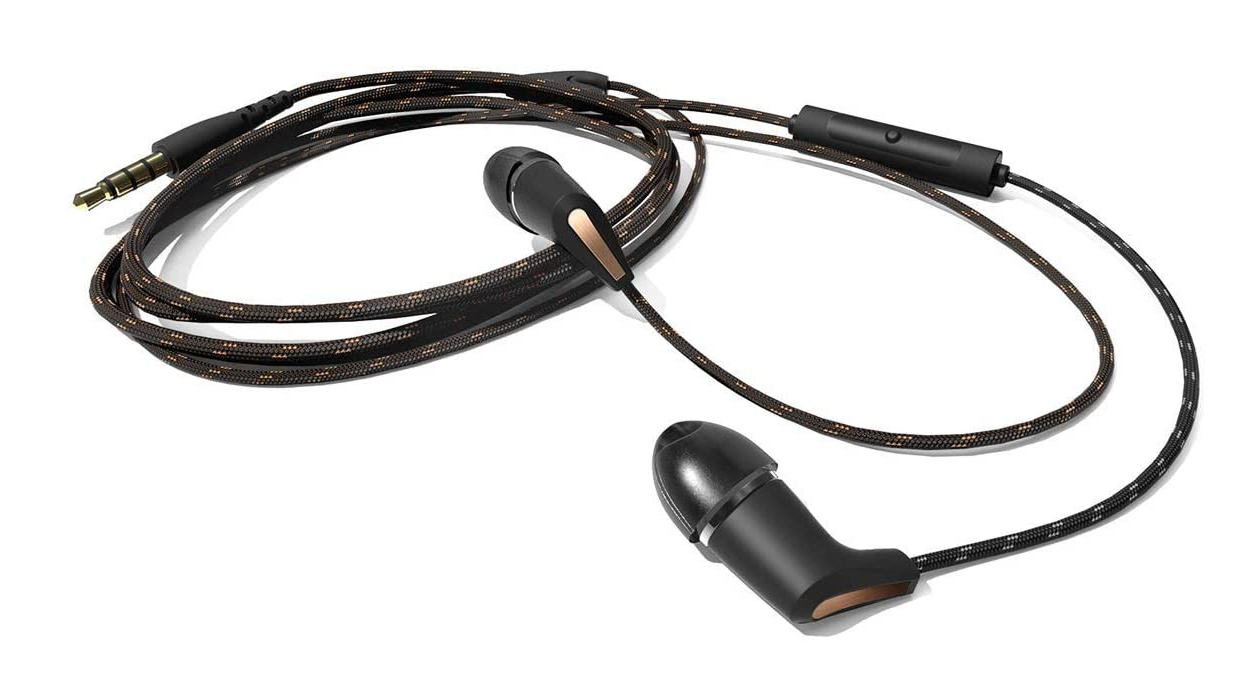 Klipsch is known to produce affordable in-ear headphones with excellent quality. The R6i II was released in 2018 and caused a stir. In 2020, the T5M wired is the new model making the headlines. Klipsch T5M wired headphones provide great comfort and are one of the best headphones in this price range when it comes to musical performance.
Each earbud contains a 5mm dynamic driver and sports a soft silicone ear tip that ensures a proper seal which is important for good noise isolation. The cable is tough and appears rugged enough to withstand the harsh conditions of a daily commute. It also features an in-line mic and a single button remote which makes the headphones work with most smartphones. Klipsch T5M headphones are not exactly sporty headphones but they are IPX4 sweat and water-resistant.
On the negative side, these headphones tend to generate cable noise when you don't use the clothing clip they come with. Also, you can't adjust the volume with the one-button control. Besides that, Klipsch TM5 is one of the best in-ear headphones with wires for their price as they offer a combination of great build quality and rich, dynamic sound.
2. SoundMagic E11C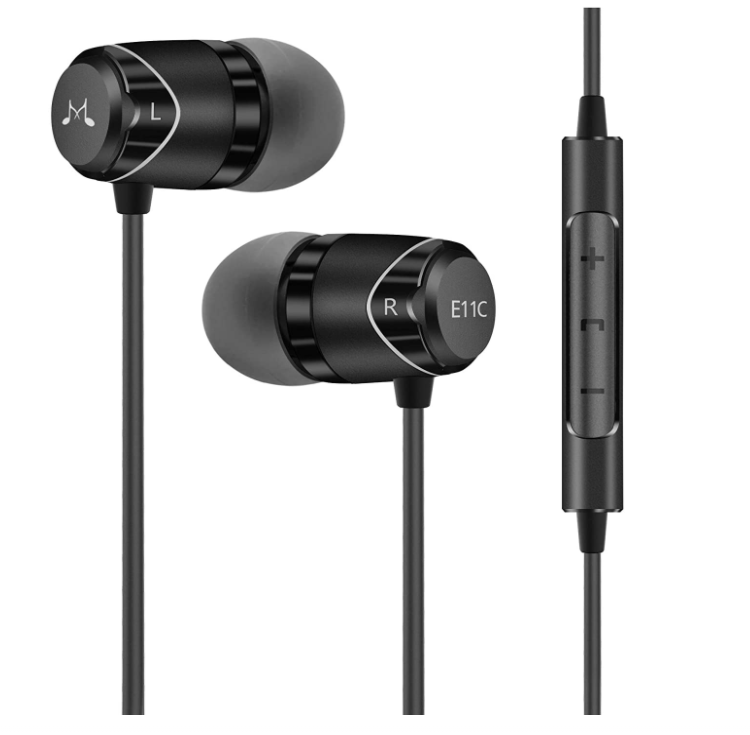 The E11C headphones are the most recent addition to a series that is known to be one of the most outstanding success stories of recent years. SoundMagic was founded in 2005 and was relatively a misfire compared to some audio companies. However, the company rose from insignificance to become a multiple-award winner, especially for its headphones in the budget range.
E11C headphones are very comfortable. They fit snugly and deliver a fun, energetic, and well-balanced sound. They are equipped with a silver-plated copper cable and an updated 10mm dynamic driver and give you a great value for your money. The overall sound is warm. The mid-range sound is crisp and crystal clear and the bass is deep without being overwhelming. E11C headphones can deliver a high level of volume because of their 122dB sensitivity which is on the high side.
The cable for the left earphone has a remote and mic. The remote is a simple three-button control that lets you start/stop and adjust volume whether you're using an Android smartphone or an Apple device.
With all you get from this budget in-ear wired headphones for their price; it is difficult to find a fault with it.
3. Shure SE425 In Ear Wired Headphones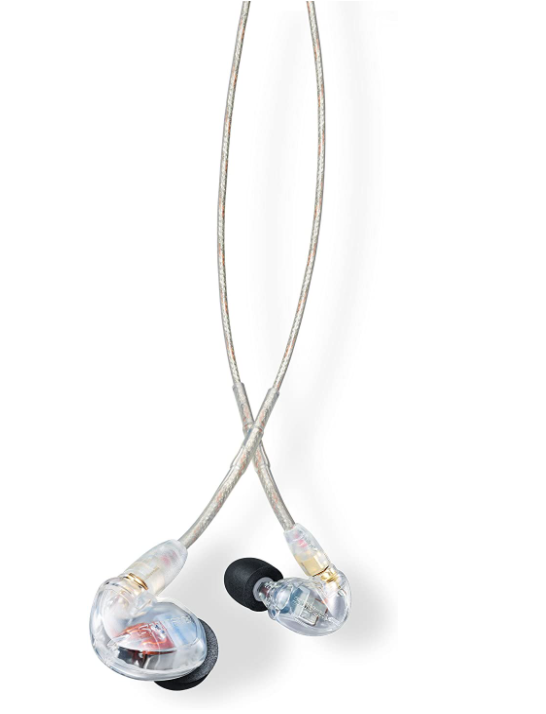 We would describe Shure SE425 headphones as captivating, exciting, engaging, slick, and polished. They give an impressive level of class and refinement for such a price.
At first sight, you will notice the design of these headphones. Shure opted for the in-ear pro-style monitor configuration, in which the wire passes up your back, splits behind your head, and passes over the top of your ears.
Once you have been able to understand how it works, you would definitely enjoy the clear vocals and rich detail that the quad micro drivers deliver. The Soft Flex tips and luxurious foam should also provide a snug fit.
A disadvantage of this product is that the basic SE425s have no remote mic feature. However, you can buy them separately. The version for Apple devices has three buttons and the version for all other devices comes with just one button. You can also buy a Bluetooth 5.0 module to accompany.
Another negative side is that some people may not find these headphones aesthetically appealing and might fumble around while trying to wear them the first few times. But when it comes to audio performance, this amazing set of wired earbuds are excellent. They deliver superb sound quality.
4. Beyerdynamic Soul Byrd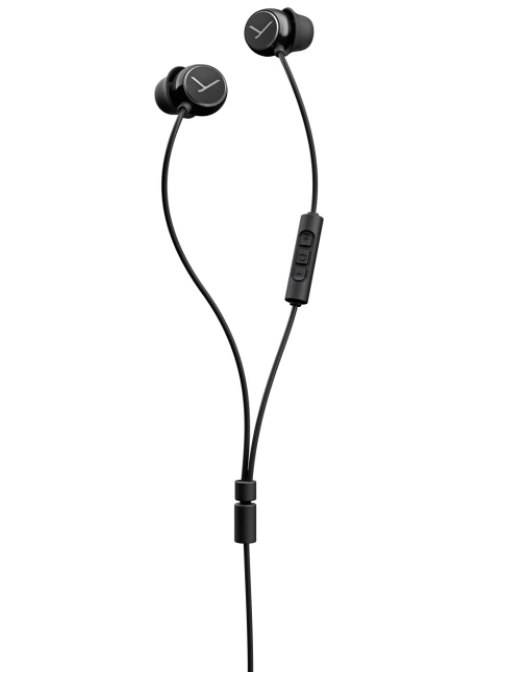 These wired in-ear headphones have a lot to offer. If you're looking to upgrade your old Apple ear pods, consider getting the Beyerdynamic Soul Byrd.
It has perfect sonic balance, excellent timing, and an impressive degree of detail for the price. It features a mic and standard three-button remote control which provides the basic functions of play, pause, skips, etc. for Android and iOS devices.
These headphones come with five sizes of ear tips which let you get a reasonable degree of noise isolation. Note that when they are not in use, the earpieces snap together around your neck because they are magnetic.
Beyerdynamic Soul Byrd headphones are more expensive than most of the other options above like the SoundMagic E11C but they have incredible quality. They are well built and have excellent sound. For a low budget, this device is one of the best-wired in-ear headphones available in the market.
5. Shure KSE1200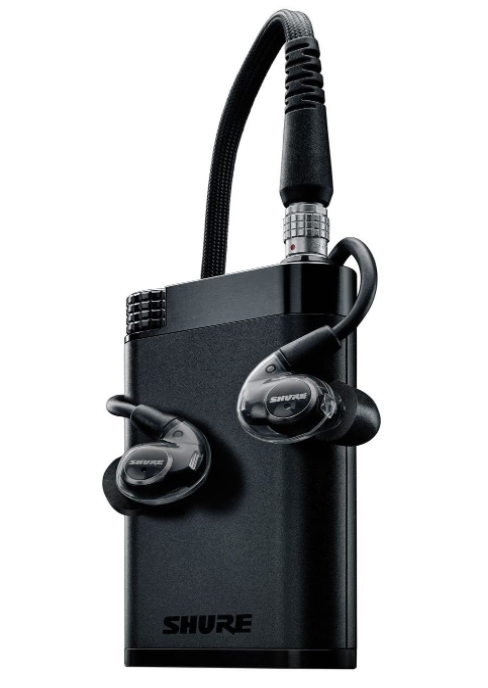 Shure KSE1200 is a spectacular set of in-ear headphones with a cable. They have an electrostatic design and for this, they come with their own headphone amplifier. They also sound quite exceptional.
These headphones cost about $1,790 which is on the costly side but the impressive electrostatic tech justifies the price. Electrostatic drivers that are well-engineered tend to have a faster response and lower distortion. Hence, Shure KSE1200 sounds more superb and gives a better sense of balance and organization than most other headphone alternatives. They also give top-notch detail and accuracy.
The headphone amplifier is black and about the same size as a pack of cards. It has a solid build and sports a slick, knobby, rotary volume control. There is a micro-USB port on the back for charging the internal battery. On a full charge, the battery should last 12 hours depending on what volume you're playing at.
A downside of this device is that though it works well with smartphones, to get the best performance out of it, you need to use it with a high-end streamer or play hi-resolution and CD-quality files through a dedicated music player on a laptop.
Nevertheless, you will find these headphones mind-blowing if you don't mind the cost and you have the right system.