If you have ever had a terrible call because the person at the other end had a bad microphone and you could barely hear them, you will understand just how annoying the experience can be. It is also irritating when people have to shout into their phones and repeat themselves several times.
Being able to hear the other person and with no distortions on a good set of wired headphones with a mic is essential for smooth communication, especially if you make calls regularly. Or if your calls have to be professional and clear voice quality is expected.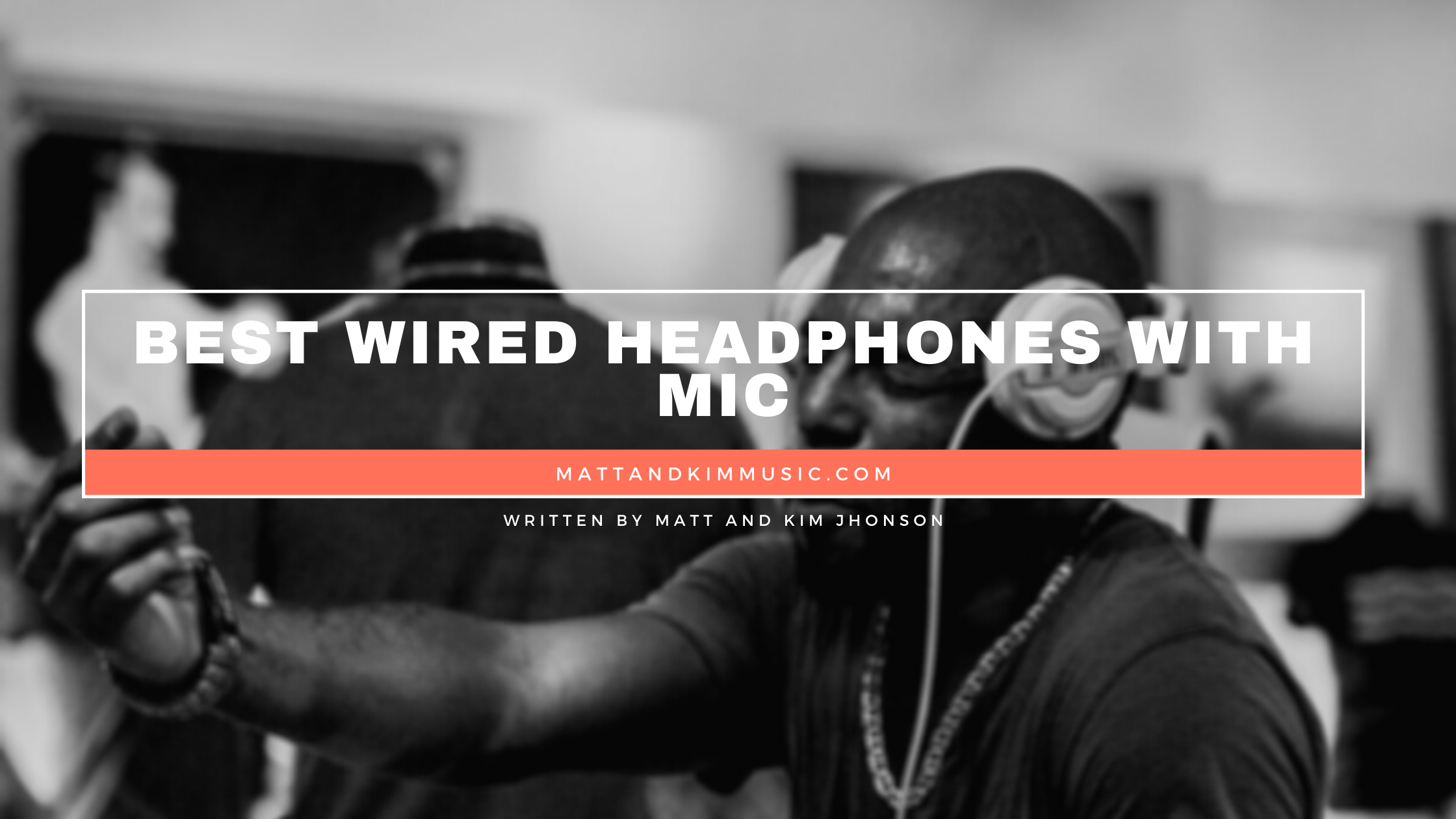 We have compiled five of the best-wired headphones with mic that are better than their market rivals.
Note that not all of these are dedicated talking headsets. Some are just standard headphones with a good inbuilt microphone. Hence, you should not expect the same performance from all of them.
Read on to know the best wired headphones with a microphone in 2021:
1. Audio-Technica BPHS1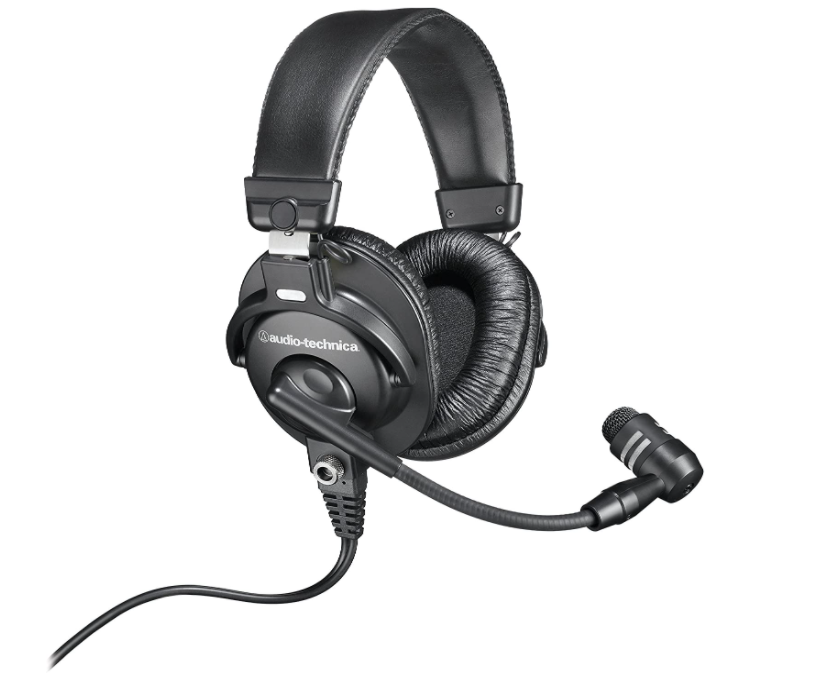 The Audio Technica BPHS1 is designed specifically for use in on-air broadcasting, streaming, and interviews. They are premium over-ear stereo headphones with mic that deliver natural and clear vocals, making them suitable for any kind of professional application like broadcasting or live-streaming.
This closed-back stereo headset is equipped with a dynamic cardioid boom microphone which produces a full frequency response and clear vocals. The boom mic can be positioned left or right which adds a nice touch to this feature. The closed-back design also provides a good seal to prevent background noise from getting in. Besides, the headset has a sturdy build and should serve you for several years.
The audio quality of this headset is remarkable, considering that it was primarily designed for vocal applications. The bass is deep and clear while the treble is brilliant. The headset sports a 40mm driver that delivers a balanced sound for a wide frequency range.
2. Mpow 071 Headphones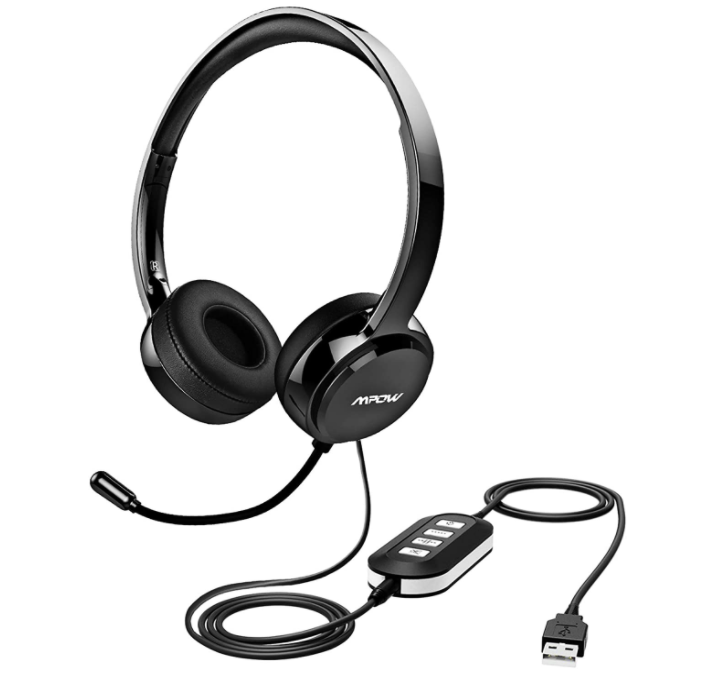 These are the best budget headphones for video conferencing. Mpow 071 is an on-ear USB headset with a boom microphone suitable for office work. They are extremely comfortable on-ear headphones with mic that are available for an affordable price.
These headphones are great for any kind of voice operating tasks such as calls, chats, and presentations. The inbuilt unidirectional mic reproduces your voice loud and clear and also cuts down environmental noise.
The noise reduction sound card in the control box reduces noise output from devices, hence preventing audio distortion in both ways. The headband and cushioned ear pads provide comfort all day. You can either connect the headphones to your devices via USB or the 3.5mm auxiliary plug.
The main priority of this headset is voice, so it is in the low-end device category, with limited high-end features. The vocals sound warm, though it may be too warm for music. If you want to buy a cheap headset to be used for Skype, conferences, and presentations, then you will not go wrong with the Mpow 071.
3. 1More Triple Driver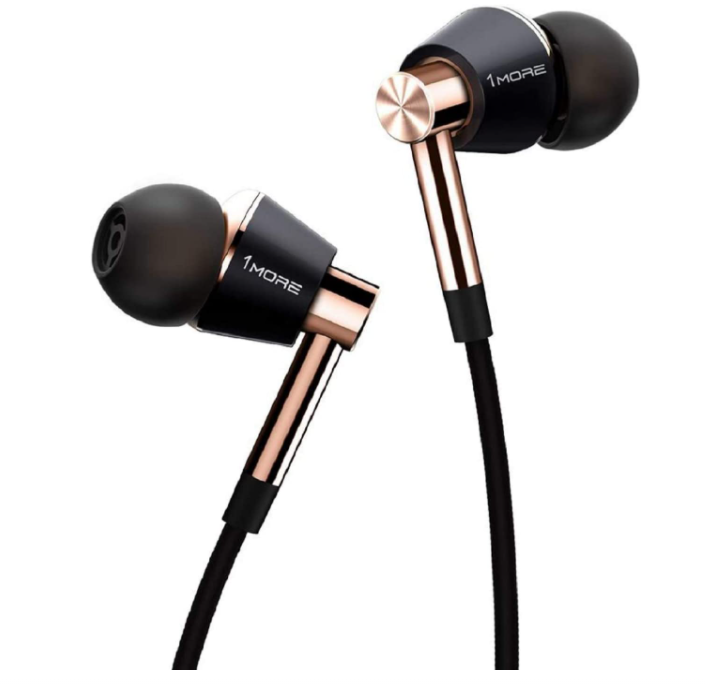 These earbuds have a decent build, offer reasonable comfort, and come with a supply of different kinds of silicone and foam ear tips to help you achieve a snug fit. They are a very lightweight and portable device, with a hard case that is resistant to falls, bumps, and minor exposure to water when they are not in use.
The headphones have a bass-heavy sound profile that delivers your favorite EDM and hip hop music with extra pump and rumble. However, their low mid-range is somewhat overemphasized which can result in muddiness of some vocals and lead instruments. They barely leak audio, so you should be free to listen to your music at a fairly high volume without making anyone around you uncomfortable. Their in-line mic is not the best at isolating your voice from outside noise but it does a neat job of reproducing your voice to the person on the other end of the line clearly and free of distortion.
Note that these headphones don't drown out a lot of ambient noise so they are not perfect for you if you're looking to tune out of distractions around you daily. Also, their audio cable is not detachable so if it gets damaged, you will have to replace the headphones altogether. Nevertheless, they are still one of the best-wired in-ear headphones with a mic we've tested because of their bass-heavy sound profile and neat build quality.
4. Astro A40 TR Headset + MixAmp Pro 2019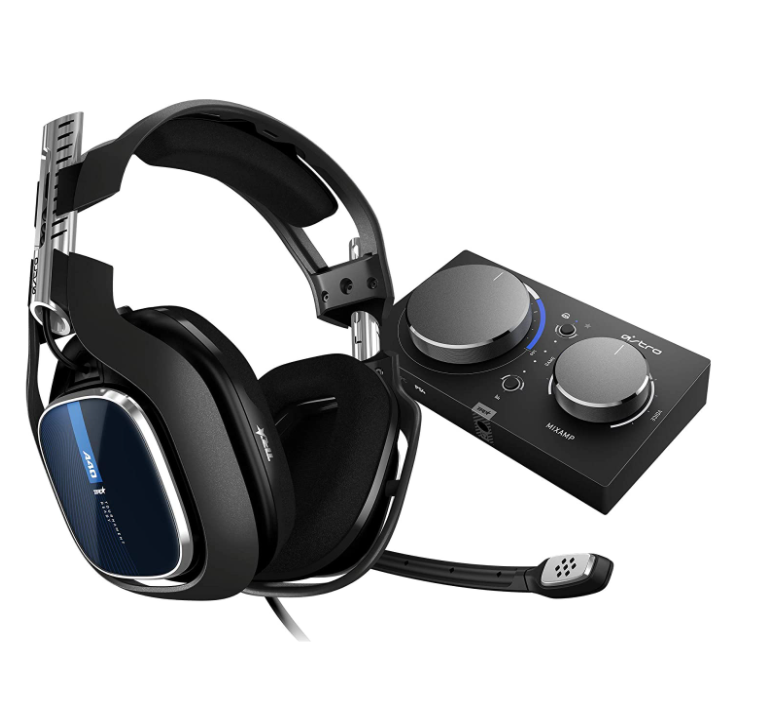 These wired gaming headphones with mic offer comfort all day. They have a sturdy build and lag-free performance. They come with a MixAmp Pro Controller which enables a high degree of customization. The MixAmp Pro has physical buttons for volume control, channel mixing, EQ Presets (which can be customized via a companion app), and Dolby Surround Sound.
The headphones allow you to have smooth communication with your teammates even in a very rowdy game tournament because the boom microphone produces excellent recording quality and great noise canceling. The headphones also deliver exceptional bass and accurate mids, adding a little more punch to even the most explosive game moments. They have an open back design which provides an expansive, natural soundstage and further enhances the immersive audio performance.
However, the open back design also implies that the headphones leak sound to a high degree and have poor noise isolation abilities. The headphones are also on the large side and do not come with a carrying case. Hence, they are not ideal for traveling as they are not portable and will leak sound to the hearing of your fellow travelers, while you also hear everything being said around you. If this would be a serious deal-breaker for you, you can buy a kit from Astro which can be used to convert these open-back headphones to closed-back.
5. V-MODA Crossfade M-100 ANC Headphones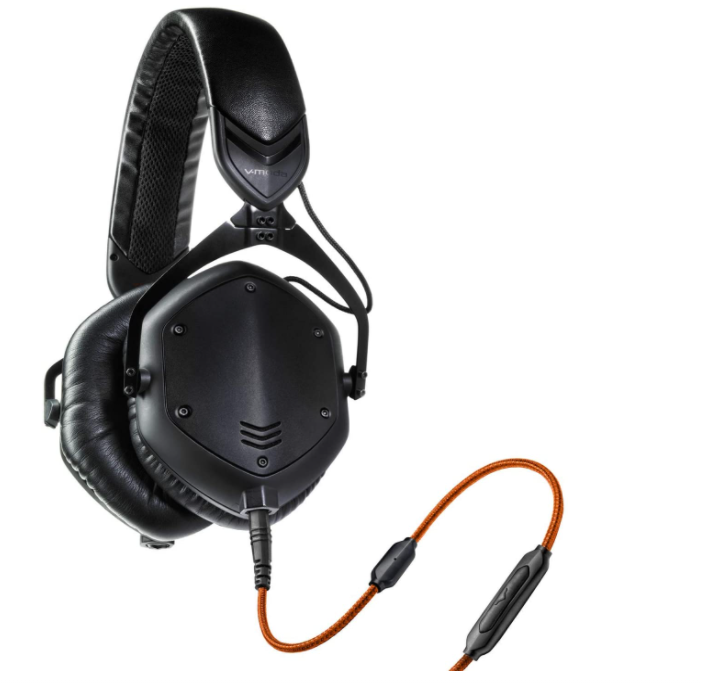 At the higher end of the price range, this stylish, traditionally wired headset from V-MODA offers you a lot of features.
The V-MODA Crossfade M-100 is primarily dedicated to sound quality but it is also a decent headphone for handling social phone calls. You can purchase a boom mic separately which will make the headset a device suitable for more professional vocal uses, such as streaming and broadcasting.
The M-100 is quite popular among prominent international DJs. They are the best sounding headphones from V-MODA. They are the first headphones to be designed by the engineers from Roland since the company acquired V-MODA and they have been an impressive release.
These headphones are designed to be rugged and durable. They can endure plenty of knocks. The company's keenness to make these long-lasting headphones is very apparent from the Kevlar cables, customizable steel plates, and padded Steelflex headband. With these, the Crossfade M-100 should serve you a long time.
The headphones are also rated high for comfort. They come with an adjustable headband and ear pads so that there is enough range to find the perfect fitting for any head. They are made with soft materials and offer enough balance to keep you comfortable when you want to wear them for long hours.
If you're not on a tight budget, the V-MODA satisfies all the requirements as one of the best headphones with mic.