Advancements in technology have taken wireless connectivity to extreme levels. However, in some situations, you would still like to use a wired headphone instead of a Bluetooth or wireless one.
There are so many options in the market to consider when you want to buy a pair of headphones, especially when it is your first time buying one. What you need is a headphone that gives you a satisfying experience when listening to your favorite tunes. The best headphones under 100 do a great job at an affordable price, though they may not look fancy. All the headphones listed in this review have an excellent sound quality and deliver amazing performances. They are the finest wired headphones under 100 dollars out there.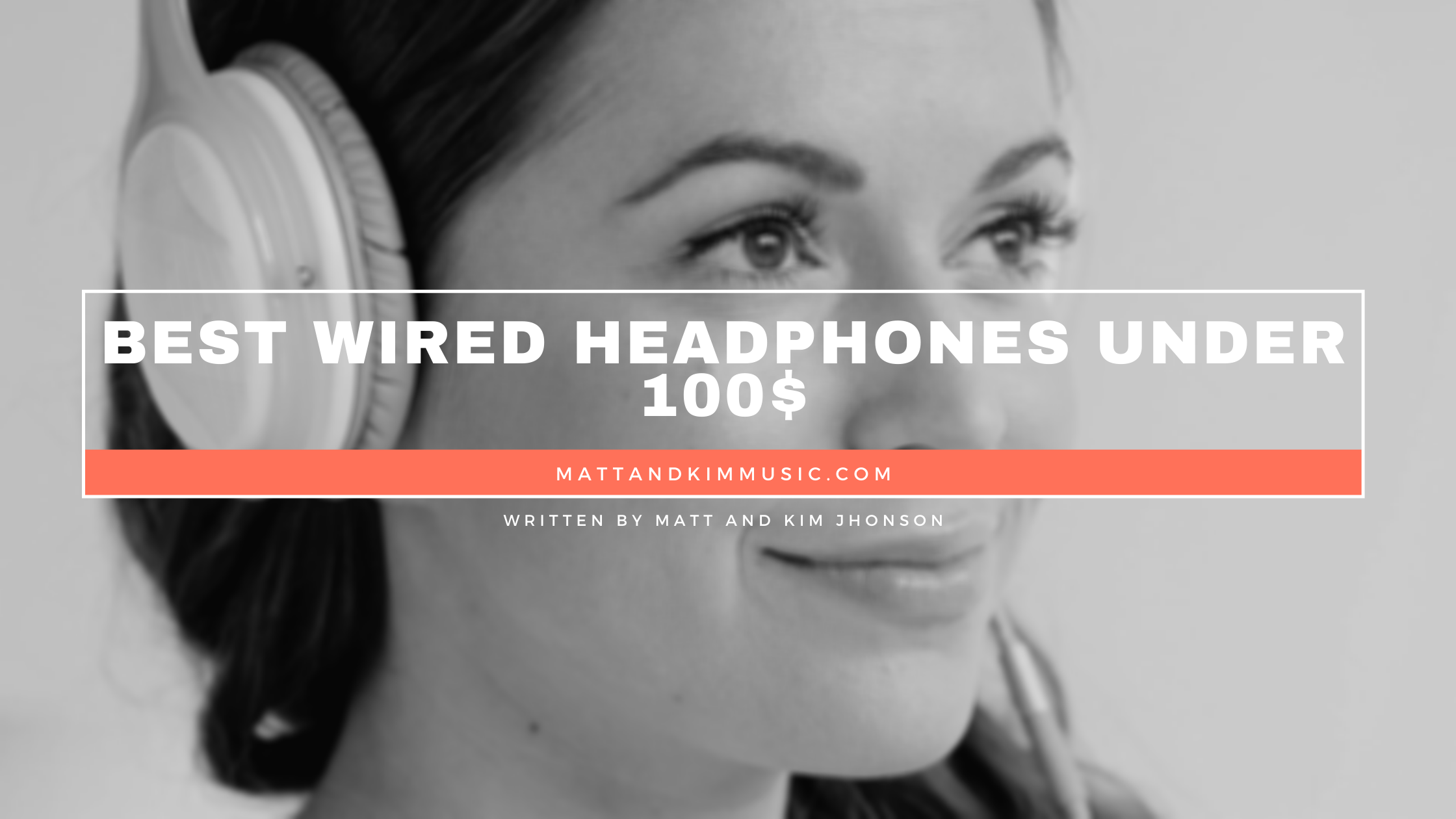 Working with the best wired headphones is the way to go if you're an avid gamer or a music professional. That is why we are sharing our review of the best wired headphones under 100 in 2020 with you. The headphone models on this list won't leave a big hole in your pocket.
Best wired headphones under 100$ in 2021 are:
1. Audio-Technica ATH-M40x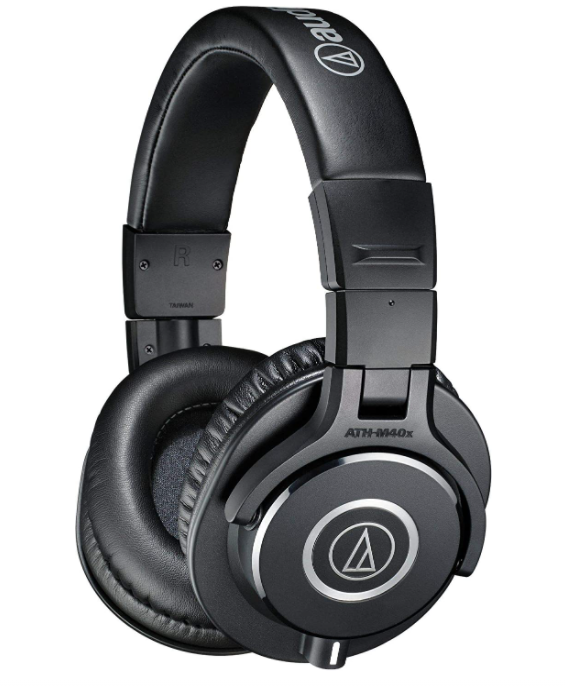 The ATH-M40X headphones are almost a classic. They are a very popular choice among audio enthusiasts on limited spending. You should go for these if you're looking for a pair of headphones under $100 that is suitable for all music genres.
With a closed-back and over-ear design, these Japanese headphones offer great value.
When you first start out using the headphones, they give below average comfort. However, the foam earpads gradually expand to fit the shape of your head. They are actually very comfortable headphones though you might doubt this in the beginning.
They also have above-average passive noise isolation. They perform well in noise isolation because, among other uses, they are made to be used in the studio. They block out a great amount of ambient noise and let you enjoy your music listening experience.
Audio Technica ATH M40X headphones are quite durable. They are made mostly of plastic and have some metal parts. They are also foldable, but this might be a weak point so you need to take extra care with the hinges. Besides this, the headphones are pretty solid. You can detach and replace the wire whenever the need arises.
One of the best things about the Audio Technica M40X is the great sound quality. It has a deep, detailed, and punchy bass and the overall sound signature is well balanced. You can improve your listening experience with this device by using a headphone amp. It is an ideal headphone to use in listening to all genres and you will get more fun if you add some equalizing.
2. Sennheiser HD 280 PRO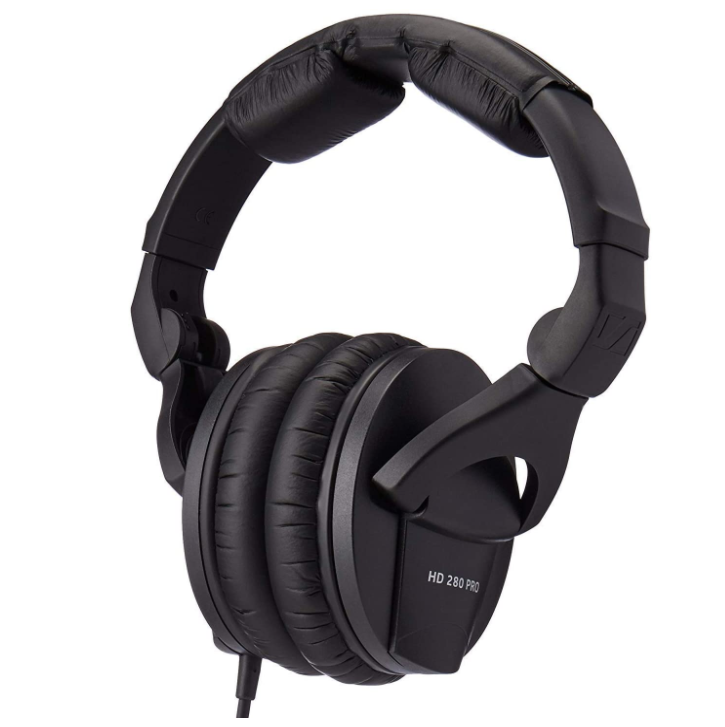 Though these headphones are pretty much difficult to get these days, they are one of the best headphones you can have. They give you the whole package you can expect from any good pair of headphones including comfort, durability, and great sound quality.
If what you want is a wired model, then Sennheiser HD 280 PRO is a great option among over-ear wired headphones under $100. You will get better headphones for a bigger budget, but these are one of the best for the $100 limit.
The over-ear ear cups are big and made with soft faux leather, making the headphones comfortable. They offer little resistance and clamp just right on the ears.
They also have great passive noise isolation, which is a handy feature for every audio professional.
The build quality of Sennheiser HD 280 PRO is solid. It is made with high-quality plastic and gives the wearer a premium feel. This device is not different from all other Sennheiser products in terms of durability.
These headphones don't look as fancy as some other options but if your priority is the performance for a pair at this price, then you should consider them.
They also have excellent sound quality. If you're a music professional who needs more accurate sound reproduction or simply a listener who likes the natural sound, then you will enjoy the balanced sound signature. But if you're a bass freak, these are not the best headphones for you.
3. Shure SE215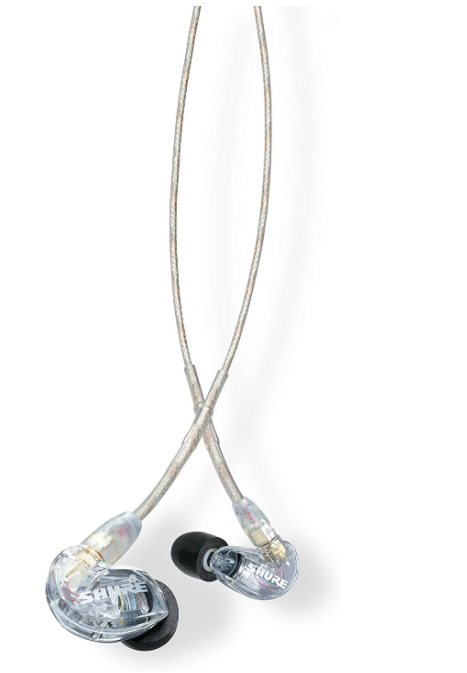 These famous in-ear headphones from Shure have stood the test of time and are still taking the top spots on guides to the best headphones. Shure SE215 became popular because it comes at an affordable price and offers a snug fit, durable design, and excellent sound quality.
These headphones are designed in a way that the wire goes behind your ears when you wear them. This ensures a more even weight distribution and also helps to reduce cable noise, which is a common issue with wired in-ears.
The outer layer of the headphones comes in a variety of colors. There are some cool, transparent ones that let you see the insides of the earbuds. You can replace the cable if it gets damaged. The headphones are sweatproof to a small degree, so you can also use them while working out.
Shure is known to be a Hi-Fi brand, however, the sound output of these headphones is warm and bass inclined. The treble starts in good time, so you get a very pleasant overall performance. If you're just starting out as an audio enthusiast, Shure SE215 are the best in-ear wired headphones under 100 to start with.
4. Grado SR80e Prestige Series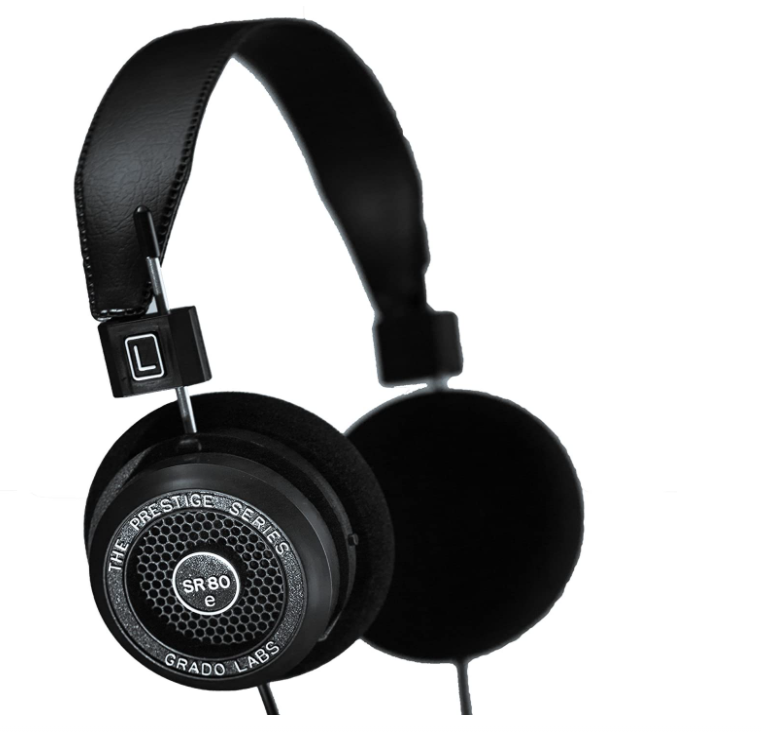 Within a short time of release, Grado SR80e Prestige Series headphone has acquired a massive following. This classic wired model is one of the best wired on-ear headphones under $100.
If you're familiar with headphones, you must have come across this device a number of times on the streets. They have a stylish look that is hard to miss. They are classy but cool.
Though they are not as comfortable as over-ear headphones, the soft pads of these on-ears make them comfortable enough to be worn for several hours. The headband is minimalistic with only a little cushioning. With periodic use, it starts to get uncomfortable when you keep it on for several hours.
The SR80e basically has no noise isolation since it has an open back design. Other people around you can hear your music and you can hear all the noise in the environment. It could be a disadvantage in some situations, but the headphones compensate for this with great sound quality.
These headphones are well made. There is nothing spectacular about their build, but they give a great value for money and you can expect to use them for several years. They also have excellent sound output despite being classic wired on-ear headphones without elaborate features.
Grado SR80e Prestige Series has a great soundstage thanks to the open back design. You get a feeling of hearing sound coming from all directions in a vast space. You also get a balanced sound signature that works for all sound profiles.
5. Sony MDR-7506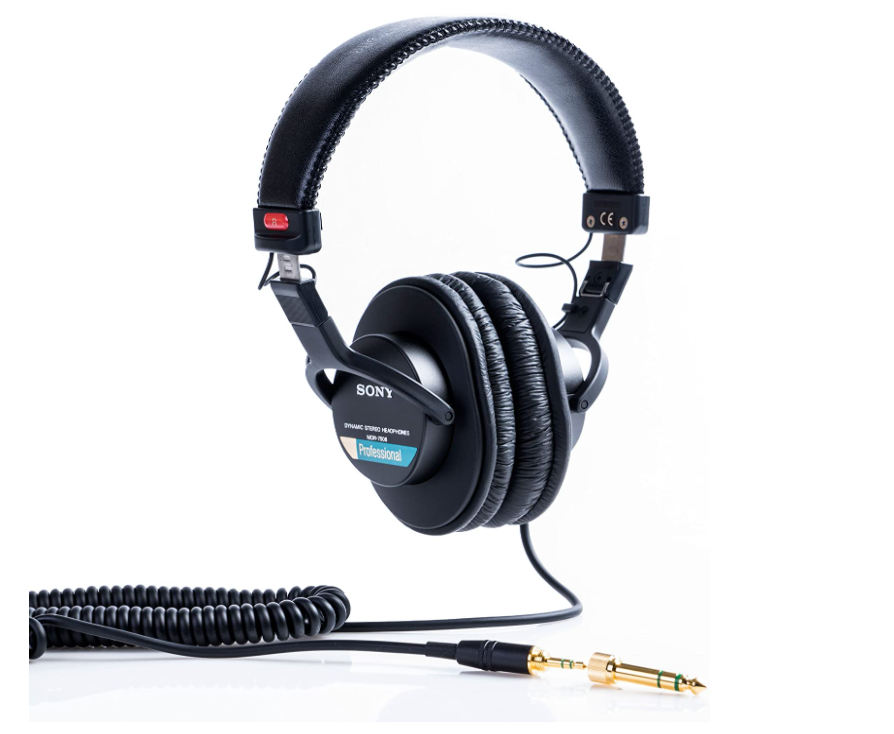 The Sony MDR-7506 with its outdated, vintage design is the best classic headphone under $100. It is also one of the best wired over-ear headphones below $100.
Sony MDR-7506 headphones are so lightweight and so comfortable that you will hardly feel you're wearing them. The earpads are not really thick, but they function well in providing comfort and noise isolation. They perform above average in noise isolation. The headphones have a closed-back design which makes them suitable for use in the studio. You can listen to the sound and monitor it without getting distracted.
They also have a solid build quality. They are foldable and lack the modern weak points fortifications but will serve you long enough to get your money's worth.
One disadvantage of these headphones is that the cable is not detachable. The cable is also very long so you can't really use them on the go. You might only be able to use them at home or the studio. The cable has a 3.5mm AUX plug but you may choose to use the 6.3mm adapter instead.
The MDR 7506 has excellent sound quality. It has a neutral and balanced sound quality. The music sounds just the way it is supposed to, clear and rich with all the details.
Whether you're a casual listener or a music professional, these headphones are a great option.