If you're thinking about buying a new pair of headphones for mowing, then it is safe to assume you are not very fond of loud noise. Not forgetting to mention that mowing can be a rather boring activity, so it would be nice to add a little entertainment while trimming the grass in your yard.
Without a pair of headphones to keep you distracted, mowing the lawn can be the most annoying job ever. A nice pair of noise cancelling headphones for mowing brings that much-needed thrill and in some cases speed to your lawn mowing chore. However, the need for lawn mowing headphones is not only about entertainment but also about ear protection.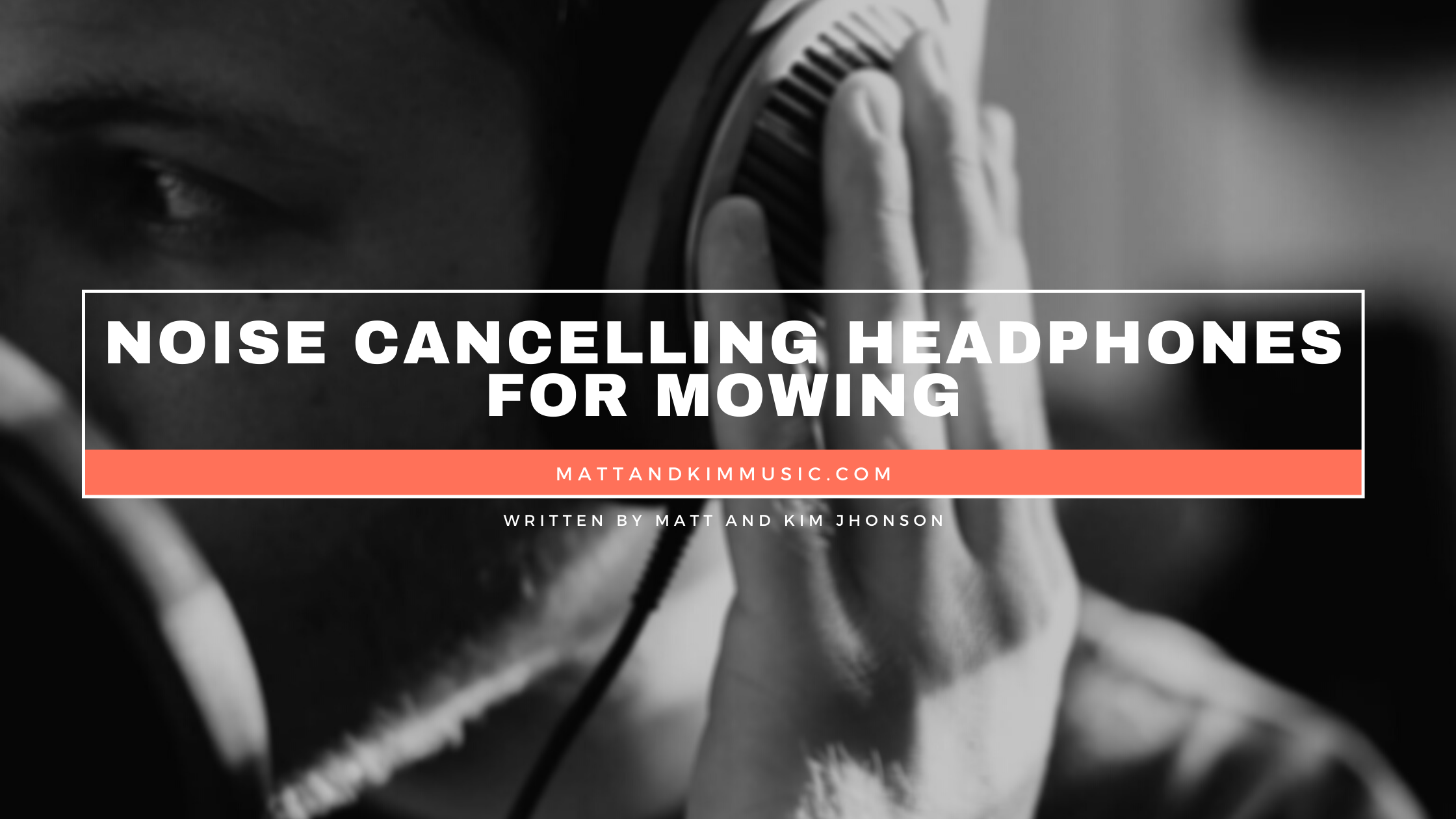 When you are shopping for the best headphones for mowing the lawn, you should go for products that are affordable, comfortable, durable, and are able to give you adequate noise isolation.
There are a lot of these noises cancelling headphones for mowing on the market. Here are five of the best of 2021: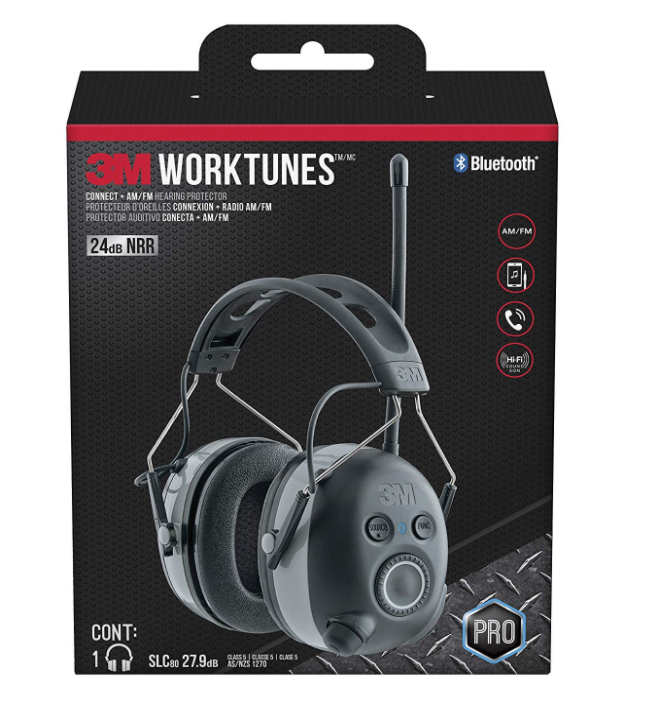 The 3M WorkTunes hearing protectors/headphones are designed with a special priority to their noise cancellation ability, sporting first-class ear muffs that ensure a large degree of outside noise is blocked out. Because of their dedicated noise cancelling feature, they are the perfect headphones for lawn mowing.
If you need headphones that deliver high-quality audio and proficiency, you won't go wrong with the 3M WorkTunes. One feature that will appeal to you is how these headphones filter out a great amount of noise. You are guaranteed to get one of the most enjoyable listening experiences every time you use these headphones.
Unfortunately, the bass output is a major disadvantage. Whenever you crank up the volume on a song with a high bass profile, the inbuilt sound cancelling mechanisms automatically reduces the strength of the sound. This implies that your otherwise high boom songs will sound different when you listen to them on the 3M WorkTunes.
Though this disadvantage can easily be overlooked because the headphones are really good at striking the ideal balance between noise cancellation and audio quality, the reduced bass can be a serious deal-breaker.
The 3M WorkTunes are better suited as noise cancelling headphones or earmuffs than as audio listening headphones. Nevertheless, they give you great value for your money if you're buying them for the primary purpose of blocking out the roar from the lawnmower.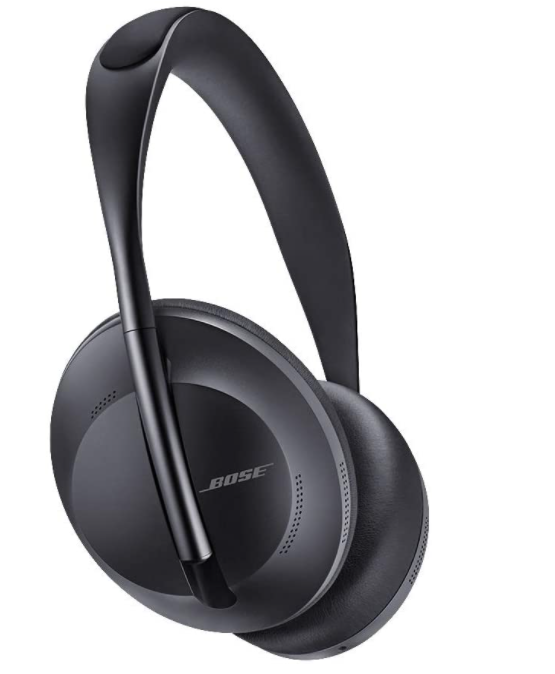 These headphones work with Bluetooth to connect with your mobile devices so that you can enjoy your favorite tracks while you mow the lawn. They are quite effective in drowning out environmental noise and are equipped with some of the best Bluetooth drivers which are responsible for the swift connection with all Bluetooth compatible devices.
In terms of audio quality, the Bose 700 is quite competitive because they give special priority to low notes. When you listen to soundtracks that are packed with low notes, you will notice that they feel surprisingly loud compared to other headphones. This is what makes the Bose 700 a great choice for listening since you can hear the soft soundtracks without straining over the loud noise from your lawnmower as you tend to the grass in your yard.
The Bose 700 noise cancelling Bluetooth headphones for mowing gives room for consistency in stress on notes, resulting in equally consistent sound output. Hence, the mid notes sound great as well.
The uniformity makes Bose 700 deliver one of the best audio performances you can ever get from a pair of headphones.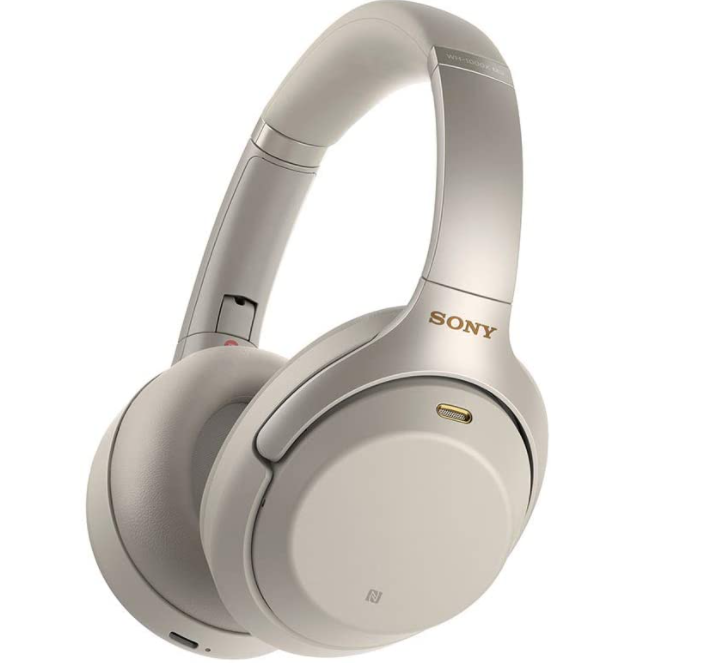 Do you need headphones for mowing that will totally transform your audio listening experience while mowing your lawn? You won't go wrong with the Sony WH-1000XM3.
The Sony WH-1000XM3 is a revised version of the previous Sony WH-1000XM2 model. It is equipped with all the vital features that work to provide the most thrilling listening experience possible. Some of these features include a lightweight design for maximum comfort, easy switching of the soundtracks, excellent sound delivery, and impressive noise cancellation which especially comes in handy when mowing the lawn.
To further improve your listening experience, the headphones connect with your smartphone on the Sony app. This app lets you remotely select what tracks to play on the headphones. Note that there have been several complaints about certain technical difficulties that arise each time you try to connect the app with the headphones for listening. However, as soon as the headphones have been connected with your mobile device, you are set for a fun time while mowing the lawn.
You can switch between tracks easily on the Sony WH-1000XM3 with a simple swipe of your finger on the right ear cup. This means that you never have to take your phone out when you want to hurriedly skip an annoying track that you still have in your playlist.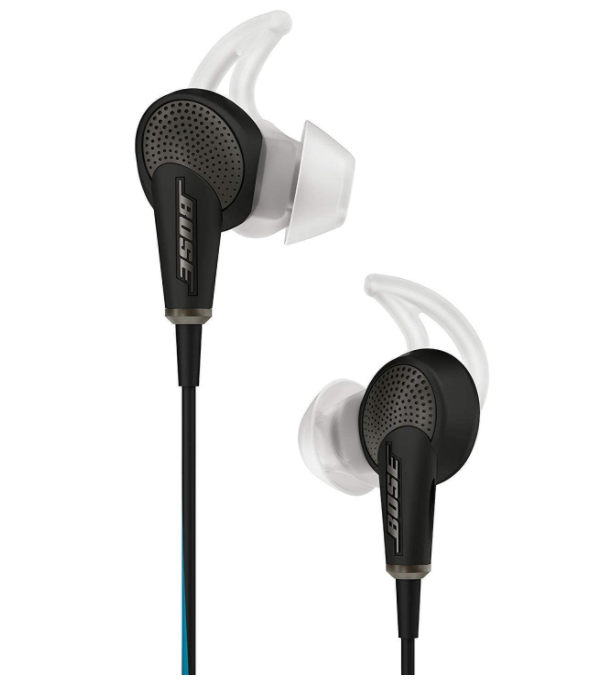 Bose QuietComfort 20 earbuds are nice noise-canceling mowing headphones. They come with specialized features that enable you to control the amount of noise you want cancelled at a given time. They do a quite decent job at noise cancellation and also perform excellently in audio delivery.
The bass and trebles are the main highlights of the audio quality of the Bose QuietComfort 2. When it comes to sound quality, individual preferences vary for each person. Still, the Bose QuietComfort 20 offers a generally solid sound experience. For audio with prominent bass, the headphones do an impressive job of balancing the strength and depth of the sound.
There are certainly some other headphones that offer a better bass output, but that takes nothing away from the QuietComfort 20 earbuds. The bass output doesn't come close to the deep boom you are used to hearing when playing music through your Soundbars and sound systems at home but is still enough to keep you thrilled when listening to your favorite songs.
Bose QuietComfort 20 doesn't do bad with trebles also. As a matter of fact, the Bose QuietComfort 20 offers a generally solid sound experience.
These headphones have a noise reduction rating of 29dB which is enough to protect your ears from the roar of the lawnmower. The headphones have excellent noise cancellation, and you will only be aware of the soft rumbling of the lawnmower when you have them on.
If you enjoy listening to audiobooks while mowing, you will love these headphones for mowing as they pair easily with your mobile device so you can make the most of your mowing time. The headphones also come with FM digital radio so you can scan and set your favorite radio stations.
Comfortable headphones for outdoor work always come in handy, whether your yard is small or big. The headband of the WULFPOWERPRO headphones is covered with soft PU leather and fits the head well so that you are offered the maximum level of comfort while mowing.
WULFPOWERPRO is constructed with hard plastic which is great because you don't have to worry about your headphones breaking easily when they drop. This product is specifically designed by the manufacturer to be used in mowing, construction work, landscaping, and other extreme activities, so expect high durability.